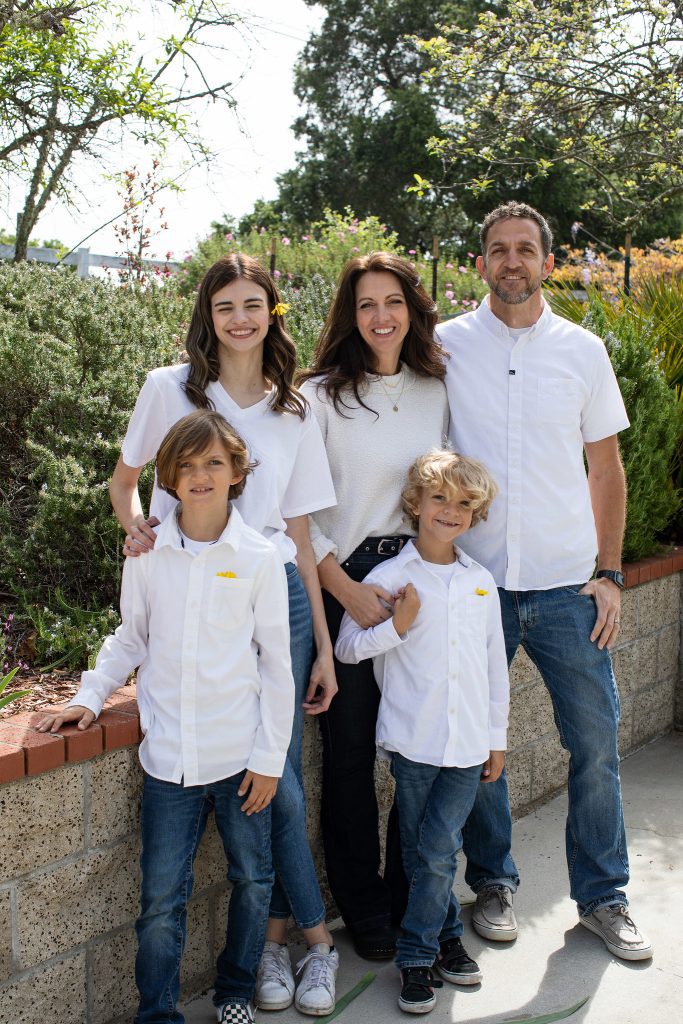 Hello Santa Ynez Valley!
Over the years, we have loved visiting Solvang, Santa Ynez, and Los Olivos, learning more each time about the history and people.
When we were introduced to former publisher Raiza Giorgi, we knew right away that the Santa Ynez Valley Star would be a great fit.
Since February, we have been transitioning the team and systems into the fold. We were able to keep on the great team that has served the community for many years: Copy Editor Mike Chaldu, Advertising Director Amberly Lahr, and Reporter Pamela Dozois.
We will continue to evaluate systems and processes to bring you the best local newspaper with breaking news and up-to-date articles both in print and online.
The Central Coast of California — including its inland neighbors from Paso Robles to Santa Ynez and Solvang — is a special place.
Sometimes we blind ourselves, but the struggles we deal with here are "Cadillac problems" in many ways. From those homeless, unhoused, and transient to the old money, new money, and everything in between, it takes work to maintain and improve our communities or simply survive and stay.
The California legislature and government don't make it easy, but we continue to make it work. For us at 13 Stars Media, we love our home state and our Central Coast region. We are a varied mixture of personality and taste, and possibly political opinion, but we have chosen the "don't ask, don't tell" approach considering the environment in recent years. What we work to do is "Making Communities Better Through Print." It is more than a tagline. It is our north star. We endeavor, in an exciting and grueling industry, to meet our communities with the content and delivery they deserve.
Our recent expansion from Paso Robles to Malibu includes Santa Ynez, and we are orienting ourselves to the unique and special community tucked away in the hills east of US 101.
We find in every community across the Central Coast that the people who make it are hard workers who show up. And we look forward to making friends with you over the next several months. Our travel schedule will include a week every month to land in Solvang and surrounding areas to visit and meet the special characters that make the area move and shake.
We are proud to carry on the legacy of the Santa Ynez Valley Star and do our part to improve the nature and culture of the area while working on adding value to the business community. We already enjoy the Santa Ynez Valley, but we are ready to weave our company fabric into the history of the community in a fulfilling way.
The Star is a rising star…and we look to make it a long-lasting part of the Santa Ynez Valley business and community.
Hayley and Nic Mattson
---
Hayley Mattson – Publisher
publisher@santaynezvalleystar.com
Raiza Giorgi – Publisher Emeritus 
Raiza lived in the Santa Ynez Valley since she was 3 years old and knew from a young age she wanted to be a writer. After her beloved family dog Taxi passed away she wrote a story and had it published in the local paper and sparked her interest in Journalism. She graduated from Cal Poly San Luis Obispo with her degree and started writing for the Santa Ynez Valley News. Since marrying her best friend Toby Giorgi in 2011, she switched to freelance writing and photography to stay home with their two children Reagan and Sloane. Her passion for the Santa Ynez Valley and writing never faltered and Raiza decided to create her own paper to highlight the wonderful communities and people that make this place the perfect place to live. 
In February 2022 Raiza sold The Santa Ynez Valley Star to 13 Stars Media owners Nic and Hayley Mattson.
Kaleb Rich-Harris – Advertising Sales
Mike Chaldu – Copy Editor
Mike moved with this family in 1982 to Lompoc and, aside from a decade spent in the San Diego area, has been a Central Coast resident ever since. His love for news and journalism emerged at an early age as he developed a heavy interest in current events (especially sports-related) and read his newspapers and magazines daily. After graduating from San Diego State University with a journalism degree, Mike gained experience as a writer/editor in many media, including newspapers (Lompoc Record, San Diego Union-Tribune and Santa Maria Times), sports magazines for DirecTV, the San Diego Padres and SDSU, and even trading cards for Upper Deck. When he's not busy fine-tuning a story and polishing off a headline for the Star, Mike enjoys curling up with a good book (usually a detective thriller) and following the exploits of his favorite sports teams: the Angels, Chargers and SDSU Aztecs.
Pamela Dozois – Reporter
Cami Martin – Administrator
office@santaynezvalleystar.com