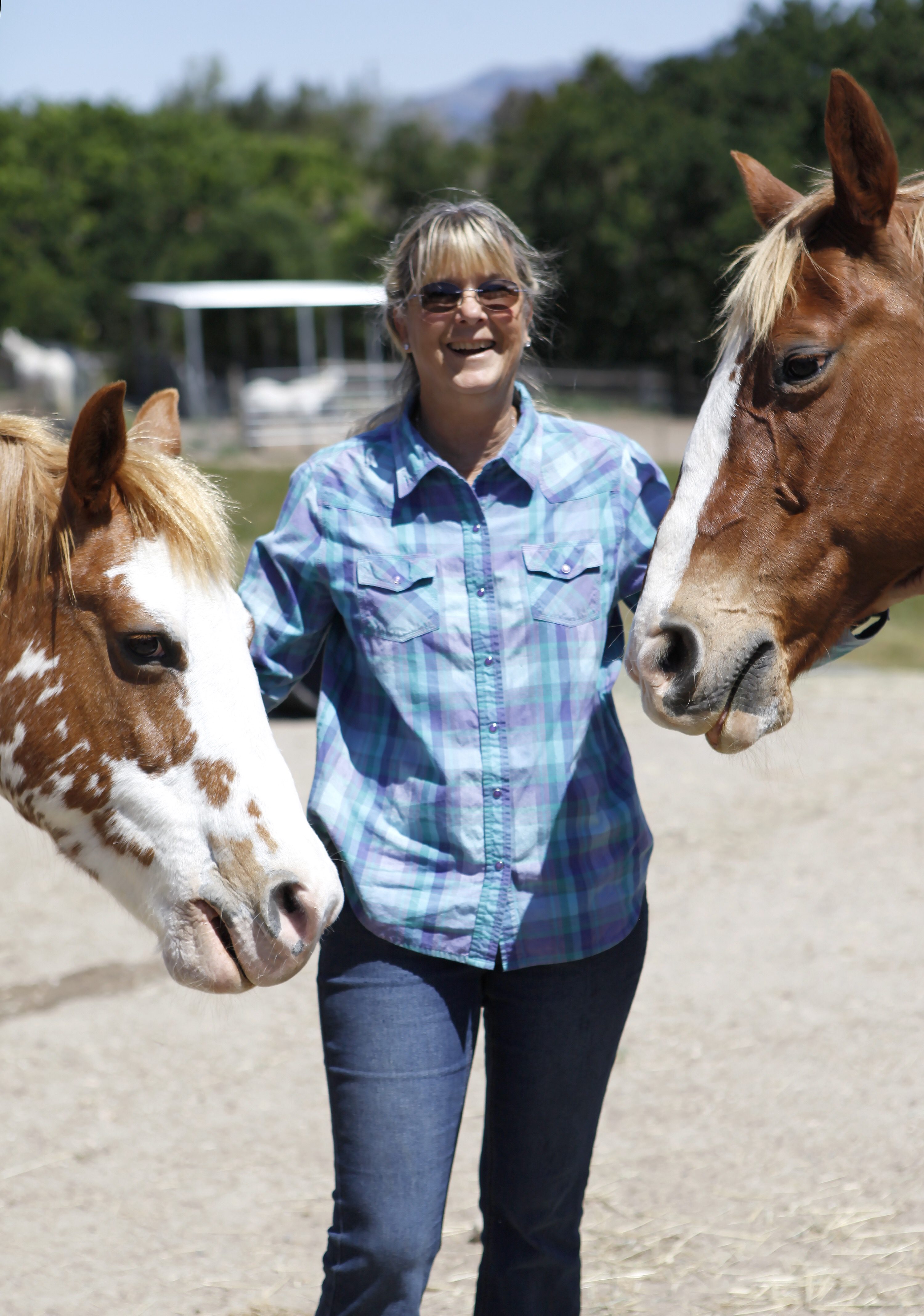 'I was raised to rescue'
By Robin LaRoche
C.C. Beaudette-Wellman formed a love of animals in early childhood on the Walker Ranch. "I rescued everything I could: birds, dogs, cats … I loved all animals," she recalled.
Her mother, Cobina Carolyn Wright, was an only child who found a love for animals in her youth, and that clearly transpired to her daughter.
"I was raised to rescue," Beaudette-Wellman said recently as she shared countless stories of not only rescuing wildlife but breeding Labradors, in a sense, to rescue people. For years her parents raised litters to be certified guide dogs for people in need of assistance.
"Every single dog passed the test," she said with a smile.
Along with nurturing land animals, C.C.'s father shared a love for sea life. When he founded the Beaudette Foundation for Biological Research, he realized that being so far from the ocean made it difficult to fulfill his passion for work. C.C. was 11 years old when the family moved to Moss Landing, where her father planted the roots for his foundation (now known as Moss Landing Marine Laboratory).
It was in that area where his daughter's affection for horses exploded. She began riding as much as she could. In no time she was showing competitively, and that road took her all the way to the Cow Palace outside San Francisco. Though she lived only briefly in the Monterey area, horses would remain in her life.
As junior high approached, her mother wanted to return to the Santa Ynez Valley and enroll her C.C. in Dunn School. Here she was introduced to Pat Derby, a friend of her mother's from her days in film, who was a wildlife and exotic animal trainer for the cinema. Derby welcomed young C.C.'s desire to learn as much as she could about all animals, encouraging her to nurture and care for them.
Their relationship lasted a lifetime, as they would share stories of the latest rescue, even though their lives took them if different directions. Beaudette-Wellman attributes much of her inspiration for her foundation to Derby, as their time together sparked a desire to dream of starting an animal sanctuary.
However, cultivating the dream would have to wait. At the ripe age of 18, C.C. chose to follow the paths that her grandmother and mother had walked, and moved to Los Angeles to pursue a career in entertainment.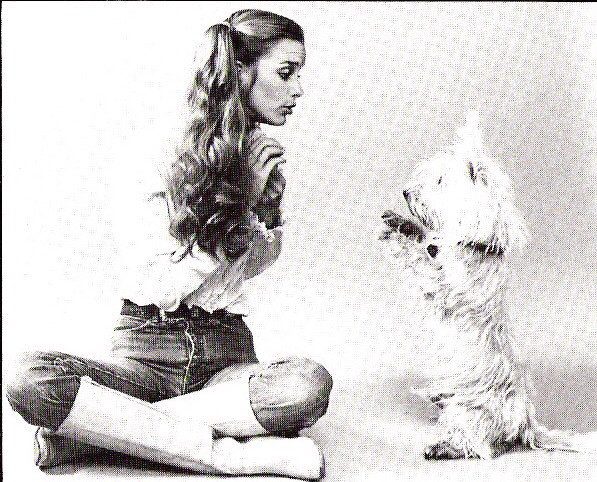 The glamourous life of Hollywood exposed C.C. to the world, allowing her to travel and model and explore. Though the lifestyle was fast paced and fun, C.C chose to slow down and study music law at UCLA, later attaining a job as the public relations director for a highly acclaimed recording company.
But through all the work and business, she always yearned to come back to Santa Ynez and a life filled with animals. So she did. Her friendship with Derby had continued to grow and it felt natural for C.C. to jump back into being active with some of Pat's organizations. Derby had founded P.A.W.S (Performing Animal Welfare Society) in 1984 as well as Arc 2000, dedicated to elephants.
As one of the founders of the Santa Barbara Wildlife Care Network in 1988, she was catapulted toward her dreams of creating her own animal sanctuary. Receiving many acknowledgements and awards from the Department of Fish and Game for her continued dedication to animal safety, C.C. became every animal's hero.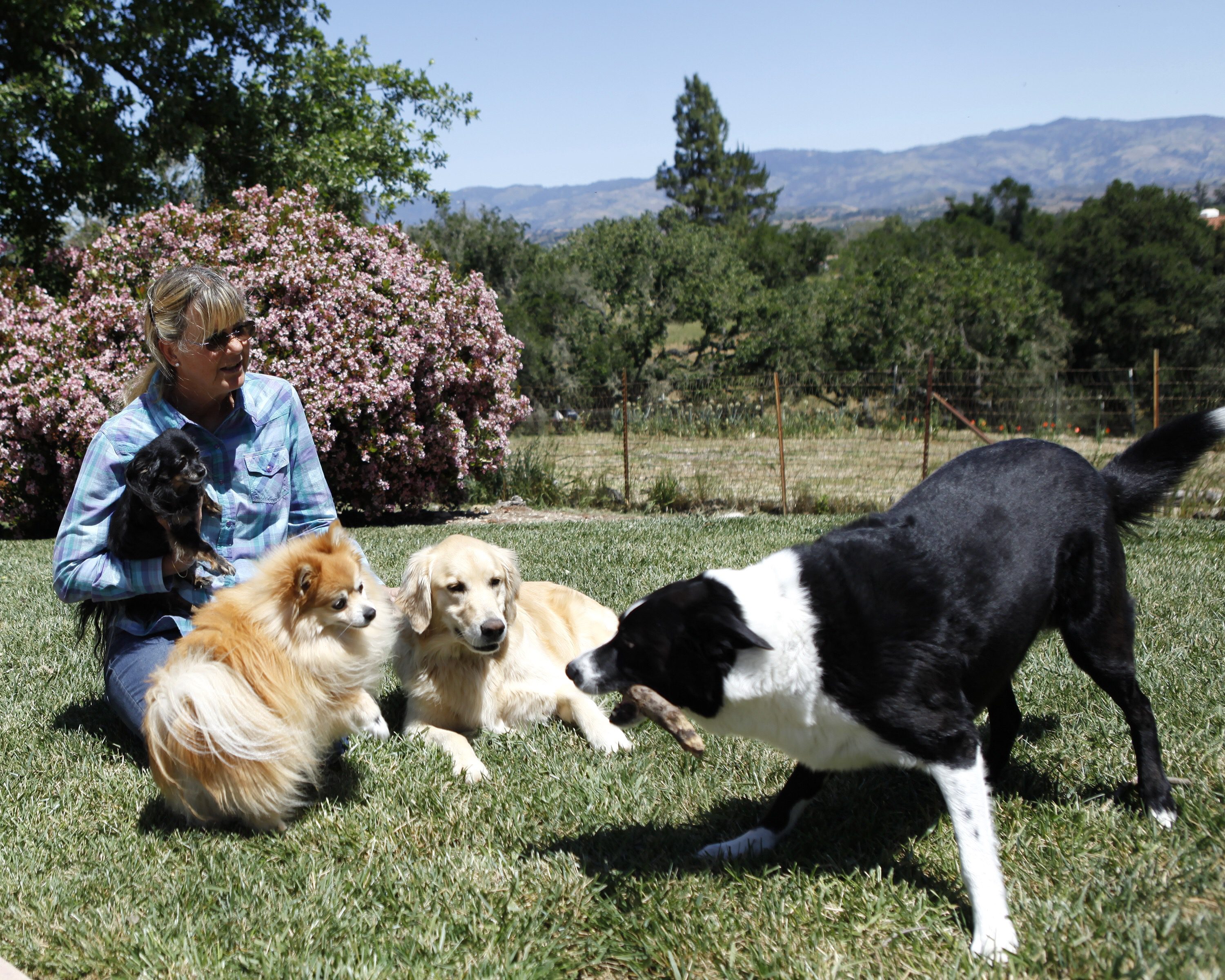 "I still get calls for wildlife," she said, "but I deal only with domestic animals now."
Today, encouraged by her husband and friends, C.C. has created Happy Endings Animal Sanctuary, primarily focused on horses. Tucked away in Oak Hills Estates, her 10-acre ranchette is home to a small brood of her four-legged babies.
"I got a call one time about a horse tied up to a stop sign in Santa Ynez," she said, shaking her head. "You wouldn't believe the calls I've had."
Walking out into her pasture and calling out to her horses, she gets a response from each one.
Her animal sanctuary has also become a sanctuary for children. She offers a summer camp education program that explores horse awareness, creating a safe environment for kids to learn about equine safety, grooming techniques, feeding practices, and in return provides trust therapy for the wariest of children.
Recently, Los Olivos Elementary School invited C.C. to tell her story to the sixth-grade class. She jumped at the opportunity to educate young minds about what she does and, after her visit, she invited them to see her facility and meet her horses.
The children were so inspired by each horse and their story that they surprised C.C. with a truck load of supplies after a fundraiser they had put together. "I was so moved," she said with a smile of that memory.
C.C. welcomes any volunteers with an empathetic heart and a willingness to learn about her rescued animals. Knowledge of horses is beneficial, but not required.
One of her goals is to provide more service for local children in foster care and youth at risk. Inspired by the Horse Helpers Program by Barbara Perkins of American Charities Foundation, C.C. hopes to inspire a local connection here in Santa Ynez Valley.
For more information, visit www.happyendingsanimalrescuesanctuary.org. To learn more about Beaudette-Wellman's foundation, click on the "Donate" tab or visit the events page. Anyone interested can keep up to date on social media with the handle @happyendingssanctuary on Instagram or @happyendingsanimalsanctuary on Facebook.