Several Valley natives feeling loss from destructive Northern California blaze
By Raiza Giorgi
publisher@santaynezvalleystar.com
Even though the Dixie Fire continues to burn hundreds of miles from the Santa Ynez Valley, the effects are being felt locally as several native Valley residents' homes have burned and/or are displaced from their homes.
"My son Nick has been a wildland firefighter since he graduated high school (Santa Ynez Valley Union High School Class of 2000). Nick and his girlfriend Taylor Storey have lost everything in the Dixie Fire," said Anne Bunch, former head chef for New Frontiers until her retirement.
The Dixie Fire started July 13 and is burning in four Northern California counties: Butte, Lassen, Plumas and Tehama. As of Aug. 18, it has burned 626,751 acres and is 31% contained, according to the website InciWeb, the Incident Information System (https://inciweb.nwcg.gov/). The cause is still under investigation.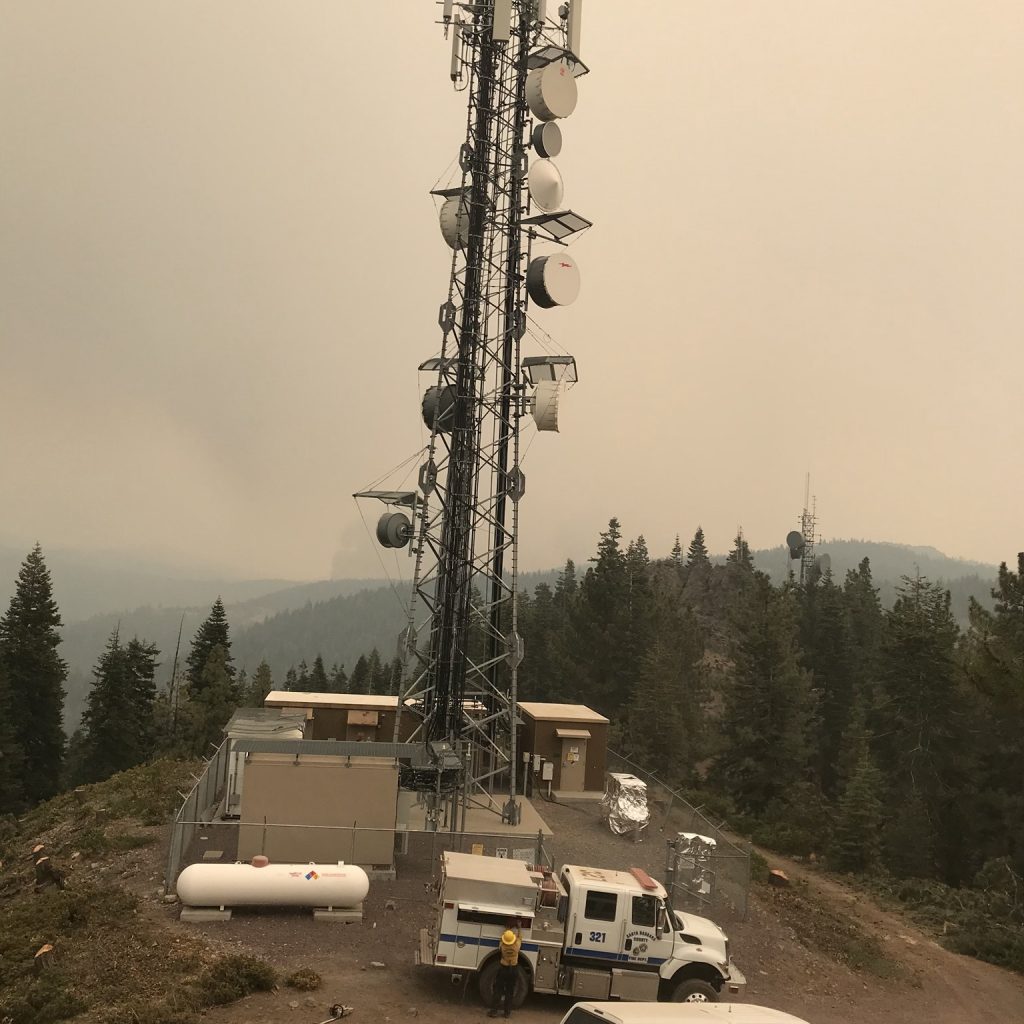 Nick Bunch is a division chief for the U.S. Forest Service in the Lake Almanor Ranger District in the Lassen National Forest. He and Storey moved to Greenville early this year and started a farm, where they hoped to build a therapy farm.
The entire town of Greenville was lost Aug. 4, when the Dixie Fire rolled through. More than 75% of the town's buildings were destroyed and the infrastructure is gone, according to news reports.
"Nick is currently on the fire so he cannot talk about our situation, and we really haven't had a chance to process what happened," Storey said in a phone interview. "Luckily our property didn't burn down, but all our belongings are completely destroyed from smoke damage, and we won't be allowed back in for quite a while until it's deemed 'safe.' I've evacuated three times now, and it takes a toll emotionally."
Storey added the situation is surreal as she has spent many hours with fire victims who lost everything, particularly from the 2018 Camp Fire in Northern California — the deadliest and most destructive in the state's history.
"After grad school I studied social work at Chico State and we got together and went to camps and engaged in needs assessments for fire victims and helped them connect to local resources," she said. "I also was a Camp Fire recovery counselor and connected people to resources and helped with trauma debriefing. Basically helping people get out of the 'fight or flight' response."
Story met Bunch when she took a behavioral health job in Plumas County in 2019 and they have been together since.
"When we moved to the farm in Greenville, we wanted to just live simply," she said. "I did canning, and we had just gotten two goats and were fostering a heifer cow and we were studying food and permaculture."
Storey added their goal was to buy property in Indian Valley and start a horticultural therapy institute.
"Well, that might happen sooner than later, but for now I am just living in the moment and trying to deal with insurance companies. Wish me luck," she said.
Storey added the outpouring of support from people from the Valley has been incredible.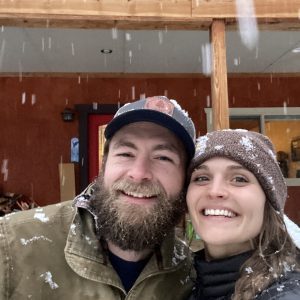 "I come from a small town where everyone knows each other, and it's comforting to know people care, thank you to everyone who has helped. We will pay it forward," she said.
Nick's mother set up a GoFundMe and they are almost to the goal of $20,000.
As the news of Anne Bunch's son's loss wasn't enough, her grandson Thomas Harden (of Santa Barbara) and his girlfriend also lived in Greenville on the property of another Valley native, Jordan Townsend, and they all lost their homes in the same fire. Harden is on the Hotshot crew and also working the Dixie Fire, according to his grandmother. 
This is the link for Harden's GoFundMe,
"Our family and the Townsend family has had a really rough and traumatic few weeks," Anne Bunch said. 'I just hope the funds can help them a little bit of rebuilding their lives."
Townsend has worked for the USFS for more than 20 years and for the Plumas National Forest for 15 years, according to the GoFundMe set up for him and his wife Julie.