Her nearly 20-year term is the longest tenure of any director at the museum
Staff Report
The Elverhoj Museum of History and Art has announced that Executive Director Esther Jacobsen Bates will retire after nearly 20 years at the Solvang museum.
Bates is the museum's fourth leader and was appointed to the role in fall of 2003. She will retire this summer, but will continue in her position through a transition process that has started with a formal search for her successor.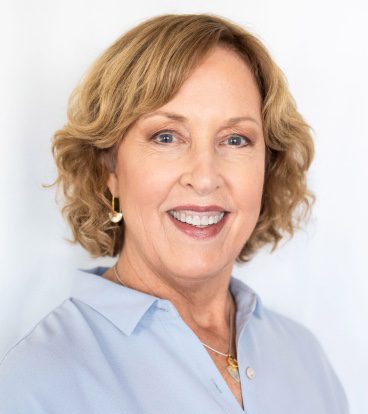 "On behalf of the board of directors, we want to recognize and thank Esther for her extraordinary personal commitment and passion," said Dennis Bales, Elverhoj Museum Board president. "By far the longest tenured of our past directors, Esther has guided Elverhoj to new levels of accomplishment and recognition."
The museum's Board of Directors is fully engaged in a search for new leadership. The Search Committee is focused on finding an experienced leader to build on existing strengths and lead Elverhoj into a promising future.
"We are so happy to know that Esther will be available to support the incoming new director. We very much appreciate her many contributions," added Bales.
Bates has led the museum through a period of significant growth and expanded public engagement while sharing Solvang's history and heritage. Her work with the Embassy of Denmark in Washington, D.C., has brought ambassadors, musicians, performers, athletes, educators, and members of Denmark's royal family to Solvang. The Santa Ynez Valley native worked with Ann Dittmer for more than a decade of exhaustive research to co-author "The Spirit of Solvang," a comprehensive 220-page book documenting the history and evolution of Solvang.
During her tenure, Bates has elevated and expanded the museum art gallery offerings, curating a broad spectrum of exhibitions ranging from contemporary national and international artists as well as renowned historical artists, including Rembrandt.
Bates was instrumental in the transfer of ownership of the museum to the nonprofit organization and led the effort to renovate and update all interior and exterior spaces. Her guidance has been invaluable in maintaining fiscal stability and long-term sustainability, especially while coping with the impacts of COVID.
"During the museum's 35th anniversary year, it seems an opportune time for Elverhoj to transition to the next generation of leadership," Bates stated. "Serving the community and the museum mission has been a great honor. I was given a rare opportunity and have had the support of a dedicated and talented team of volunteers and staff. I take great pride in the museum's role in the community and feel it is positioned for a successful future."
After her retirement, Bates plans to spend more time playing with her grandkids, hiking and traveling, and expanding on her passion for nurturing arts and culture in the community.