By Serena Guentz,
Contributing Writer
Solvang Skate Shop's first public event, the Solvang Skate Jam on Saturday, Aug. 7, appeared to be a huge success as over 200 people attended Solvang Skatepark's first-ever skate competition.
Nearly 50 skaters of all ages, some even as young as 5 and 6, participated in the free skateboarding competition at the skate park inside Hans Christian Anderson Park.
"[The event] was more than I dreamed it would be," said Brett Martinez, owner of Solvang Skate Shop. "When I opened the shop, this is what I was hoping to do, bring the community together and they definitely came together more than I ever could have imagined."
The event consisted of separate contests for ages 13 and under, 14 to 17, 18 to 35, and a master's division for ages 35 and older.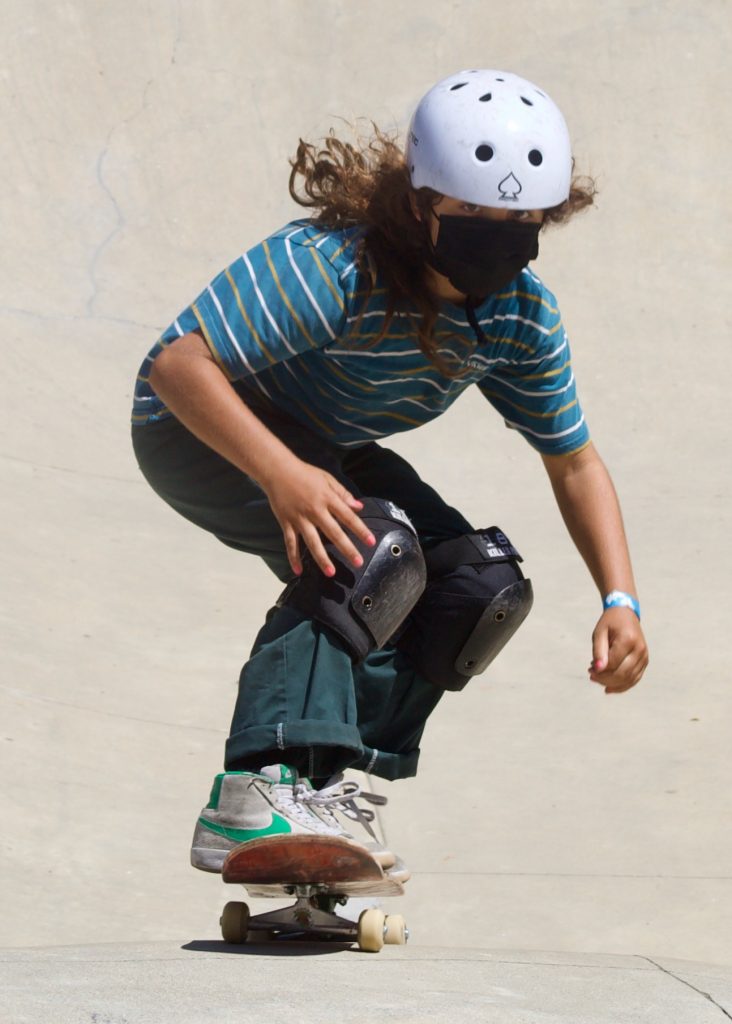 There were even several participants who made the competition a family affair, such as Ben Hazard, who competed in the master's 35-and-older division and his son, Maddox Hazard, who competed in the 13-and-under division.
Maddox is 10 years old and said that he has been skateboarding since his dad started teaching him when he was 5.
Awards were presented for best trick and for best run in the bowls for each age group.
Results of the skate competition were as follows:
Ages 13 and Under
First Place: Isaac Relis
Second Place: Maddox Hazard
Third Place: Guile Lima
Best Trick: Guile Lima
Ages 14 to 17
First Place: Jack Metcalf
Second Place: Seamus Russell
Third Place: Gavin Steuerwald
Best Trick: Gavin Pankratz
Ages 18 to 35
First Place: Al Brunelle
Second Place: David Dixon
Third Place: Jason Smith
Best Trick: Al Brunelle and Ryan Rullman
Master's Division — Ages 35 and Older
First Place: Ben Hazard
Second Place: Kevin O'Rourke
Third Place: Mark Niggle
Winners received prize bags with various skateboarding hardware and tools, and those who won first place and best trick in their division also received $50.
Skaters and spectators came from all throughout the Central Coast to participate in the Solvang Skate Jam, and some even came from further north, such as Oakland.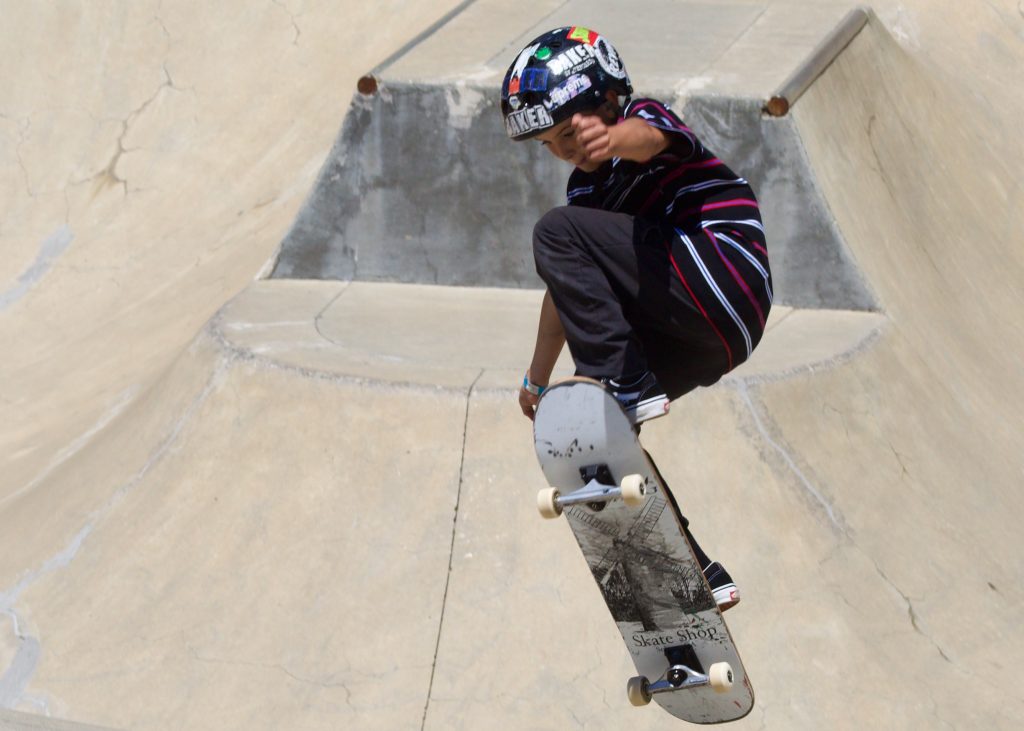 "It's great to see the community of skateboarders that came together today and the local community that supported them," said local skateboarder Robby Hargreaves, one of the announcers for the event. "Skateboarding is a positive recreation activity and to have the city of Solvang get behind us meant a lot."
Several local companies and skateboarding companies sponsored the Solvang Skate Jam, such as the City of Solvang, Surf Connection, Shorty's Skateboards, Leonard Custom Works, Bones Bearings, Mini Logo, Liquid Death Mountain Water, Braille Skateboarding, LowCard Magazine, Ostrichland, and Brunswick Grip, who was at the event with merch and custom grip tape.
"I really appreciate all the help that we got from our locals," Martinez said.
Besides the main skateboarding competitions, there was plenty for families and other spectators to enjoy at the event, from music and food to raffles throughout the day.
Raffle tickets were drawn several times throughout the day with prizes ranging from T-shirts, lanyards, hats and pins to new skateboard decks and even a new full skateboard.
Those who attended the event were even surprised with a visit from skaters in the professional Powell-Peralta skate team, who signed autographs and skated in the skate park.
"[The Solvang Skate Jam] was bigger than anticipated, we definitely didn't anticipate 200 people out here," Hargreaves said. "It was probably the best event that I've put on so far."
Martinez aims to continue supporting and growing the local skate community and said that he hopes to hold more skating events at least quarterly, with the next event set to take place on Sept. 28.
Solvang Skate Shop opened in April 2021 and is the only skater-owned and operated skateboard shop in the Santa Ynez Valley. More information on the shop and future events can be found on the shop's website at thesolvangskateshop.com or at facebook.com/thesolvangskateshop.