Local cowgirl said rodeo is her biggest passion, hopes to go professional one day
By Raiza Giorgi
publisher@santaynezynezvalleystar.com
Some of Kylee Branquinho's earliest memories involve horses and rodeo life. She learned to ride a horse at practically the same time she learned to walk.
Kylee, 13, of Buellton recently reached one of her goals, making it to the 2021 Jr. High National Rodeo finals, competing in breakaway roping.
This year's National's will take place from June 20-26 at the Iowa State Fairgrounds in Des Moines. More than 1,500 contestants from each of the 47 state/province associations compete for national titles, awards and scholarships.
There are three competitors from the District 7 that encompasses the Central Coast, including Kylee, her cousin Cade Branquinho, 12, of Los Olivos, and Sadie Grant, 14, of Santa Maria.
Kylee and Cade, who is the son of five-time steer wrestling champion Luke Branquinho, are competing in the same event, just with Kylee in the girls breakaway and Cade in the boys breakaway.
Breakaway roping is a timed competition where the rope is attached to the saddle horn with a heavy string that allows it to break when a legal catch of the calf is made.
"This is my first time going and I hope that I place, but I won't be mad if I don't because I feel really lucky I get to go to Nationals in my sixth-grade year," said Cade.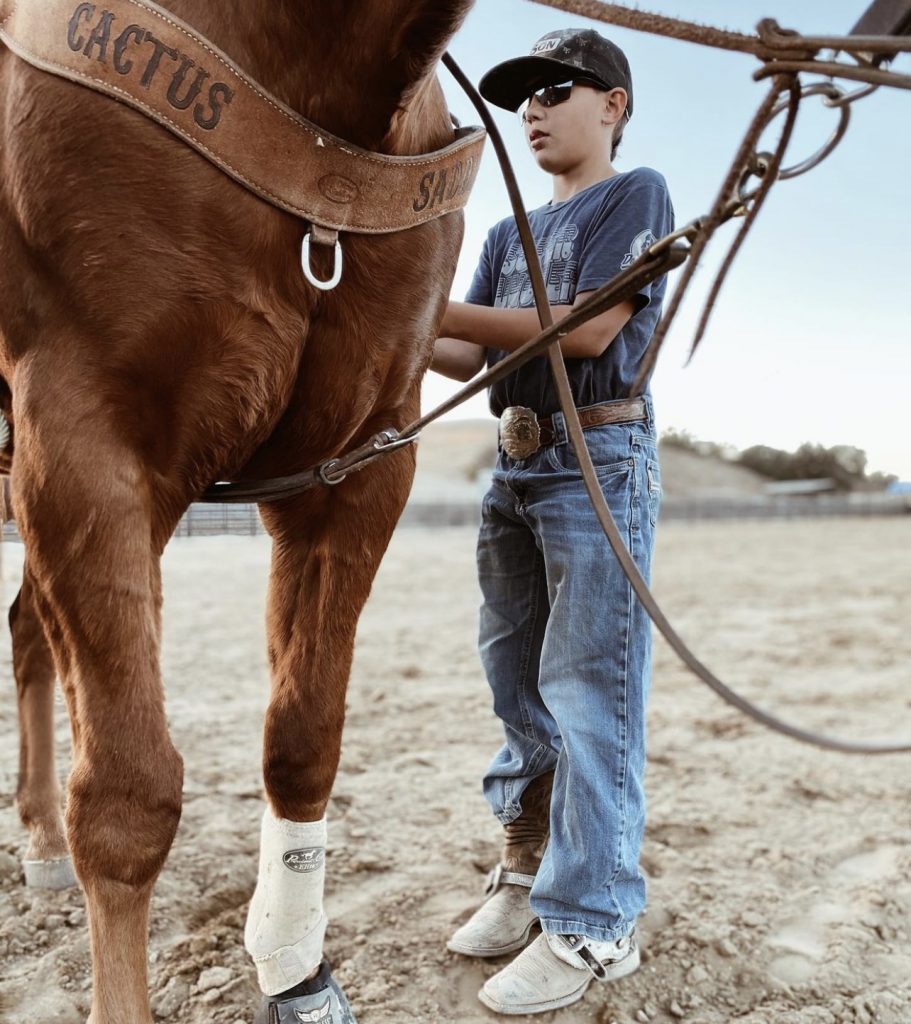 Cade added both his parents did this same event growing up and he was happy to continue the tradition.
"I think breakaway is my best event, but I really like ribbon roping even though I am still pretty small to throw the calf around — it's a fun event too," Cade said.
"This is a huge goal for me as I have been dreaming and working hard for years to get here," Kylee added. "I am also so excited to get to go with my cousin Cade as we practice a lot together and we love helping each other get better."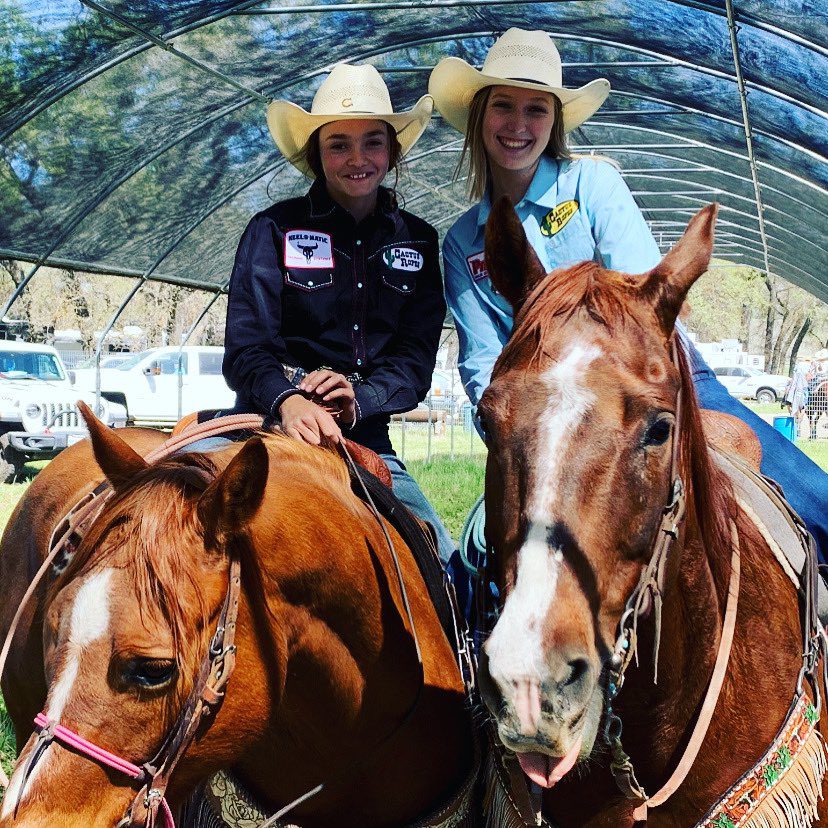 Kylee and Sadie also have been competing together in team roping for five years and they are best friends aside from rodeo. Sadie will be competing in pole bending, barrel racing and goat tying.
"I am so excited to go to my first nationals competition and getting to be there with Kylee is even better," Sadie said.
The Branquinho family will leave several days before the event to make the three-day drive with their horses and caravan of family members cheering the two cousins on.
The multigenerational ranching Branquinho family is originally from Los Alamos, and recently relocated their cattle operations to Los Olivos. Kylee's dad, Tony Branquinho, teaches rodeo at the college level.
Kylee and Cade, 12, are seventh-generation Californians on their grandmother Brandy Branquinho's side, as their ancestor is José Francisco Ortega, the first captain of El Presidio de Santa Bárbara, which was established in 1782.
"I think I was 4 when I won my first rodeo competition and I have just always loved the various sports that go with it," Kylee said. "It's a family affair for me because I get to do this with not only my parents and sister, but my cousins, grandparents, aunts and uncles."
Kylee said that she practices roping every day along with exercising her two horses, one used for team roping and the other for breakaway.
"I've known for a long time that rodeo was my passion," she said. "I tried other things like soccer and dance, but it just ultimately took away time from riding and rodeo."
Kylee hopes to not only place in Jr. High Nationals, but compete in High School Nationals when she starts high school next year.
"I want to take this as far as possible and one day become a professional and actually make a living off rodeo and continue in the cattle ranching business with my family," she said.
The competition will be broadcast live on RidePass.com and those who want to watch will have to sign up for a subscription to view online streaming, according to NJHRA officials.