Longtime alleged suspect Paul Flores and his father were taken into custody last month
By Raiza Giorgi
publisher@santaynezvalleystar.com
For almost 25 years, the disappearance of Kristin Smart has been consistently covered in local news outlets since the 19-year-old Cal Poly freshman went missing in May 1996 after a night out.
When Orcutt native Chris Lambert decided to do a podcast recapping and getting new information and timelines of the case as it followed the longtime alleged person-of-interest Paul Flores, the last known person to be with Smart the night she disappeared.
The podcast has now garnered international interest, and local authorities said it aided in their case to be able to arrest not only Paul Flores, but his father, Ruben Flores, in mid-April.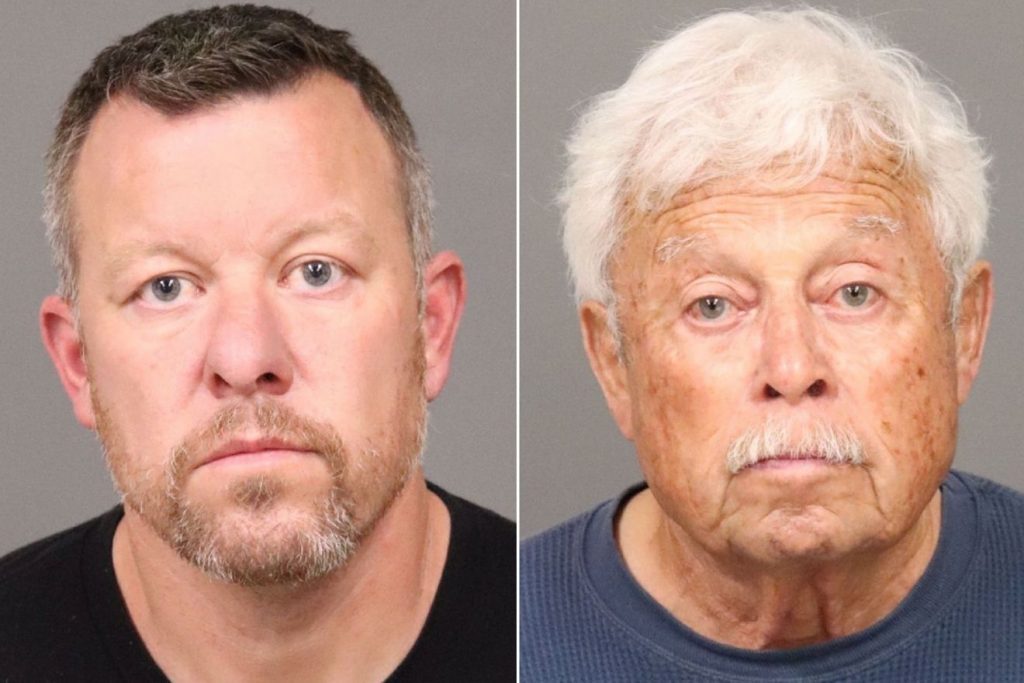 "I wanted people to connect with her as a person, not just a face on a billboard," Lambert said in an interview with the Star in March 2020. "A lot of people thought she had been found, or never knew anything more had been done to solve her disappearance."
Lambert believed the Cal Poly police and the San Luis Obispo County Sheriff's Office made crucial oversights in the beginning of the case that led to it being open for so long. In his eight-episode podcast "Your Own Backyard," Lambert put a timeline together and interviewed several witnesses not previously known to authorities, according to Sheriff Ian Parkinson during the arrest press conference.
"The podcast led to our interviewing a previous unknown witness and with the Sheriff's court order we intercepted cell phone and text messages," Parkinson said in the briefing. "In February of 2020 we served search warrants at the homes of the sister, mother (Susan Flores) and father (Ruben Flores) and gained physical evidence that led to the service of additional search warrants in April."
He added while they have not recovered Smart, they continue to focus on finding where she is.
Paul Flores, now a 44-year-old San Pedro resident, was charged in the San Luis Obispo County Superior Court with murdering Smart in 1996. Ruben Flores, 80, Paul's father, is accused of helping his son cover up the crime, including possibly moving Smart's body.
They were arrested April 13, following law enforcement searches of several properties, including Ruben Flores' home in Arroyo Grande. For two days, police were seen taking many pieces of evidence, cutting concrete in the garage, and taking apart the deck, digging underneath it. The month before, investigators took an old Volkswagen and had cadaver dogs.
"Significant new information has come in to the Sheriff's Office that we reviewed over the past two years, and some very important information just a month ago," said San Luis Obispo County District Attorney Dan Dow.
Dow said investigators, including lead cold case detective Clint Cole, believe they know where Smart's body was taken, but he didn't give any more information. He also said Ruben Flores assisted in hiding Smart's body.
"The D.A.'s Office has carefully reviewed the case and independently determined sufficient evidence exists to proceed with the case," Dow said.
Dow asked the public for information they may have about Flores committing additional crimes such as "assaults or other acts," which the District Attorney's Office believes have occurred.
Dow was asked during that press briefing whether a murder prosecution taking place in the past without a corpse as evidence is difficult. Dow answered there was a similar case involving the murder of a senior citizen by her grandson was successfully prosecuted years ago. Dow added a no-body prosecution is possible with sufficient evidence and helps bring closure to the family.
Both Floreses pleaded not guilty to the counts of murder and accessory at their first court appearance April 19. The judge ruled Paul Flores will stay in jail without bail, and after an additional hearing April 21, Ruben Flores' bail was reduced from $250,000 to $50,000.
Additionally, Superior Court Judge Craig van Rooyen approved a defense request for a gag order preventing parties involved — including Parkinson and Dow — from making any public statements regarding the proceedings outside the courtroom.
The Smart family released a statement opposing any bail for either of the Floreses.
"Our family strongly opposes any bail being offered to Paul Flores," the family stated. "Given the charges filed against him that he murdered our daughter, sought and received help from his father, Ruben, and then the two collaborated to hide her and deny any knowledge of their actions for the next 25 years is simply reprehensible. This is not how mature, responsible adults act."
Paul and Ruben Flores are scheduled to be in court for hearings May 17 and June 21, and a preliminary hearing which will include witness testimonies and evidence submitted in the case, is tentatively scheduled for July 6.