By Rhoda Johnson
Contributed
Comparing the Santa Ynez Valley's real estate activity in the first half of 2017 and 2018 shows that median and average sales prices rose while the number of units sold decreased, as did the average number of days that properties were on the market.
In the first six months of 2018 the median sales price jumped to $799,500 from $750,000 in the same period of 2017. The average sales price rose to $1,168,435 from $1,012,014.
In the first half of this year 154 units were sold, down 3 percent from the 159 sold in the prior-year period. Homes sold more quickly in 2018, with the average days on the market falling 33 percent to 123 days compared to 164 days the prior year.
At this writing there are 171 homes for sale in the Santa Ynez Valley and Los Alamos. This includes single family homes, condominiums, and PUDs; 70 of those homes are priced under $1 million with 56 single-family homes, 13 condos, and 1 PUD. Another 50 of those homes are priced under $800,000, which is considered "entry-level" in our area.
In the first six months of 2018, 149 homes have closed escrow, including 138 single-family homes and 11 condominiums. Sale prices of the houses were: 62 under $800,000; 47 between $800,000 and $1.5 million; 19 between $1.5 million and $2.5 million; five between $2.5 million and $4 million; and five $4 million.
We are in a healthy market. Those are good numbers. We do have a shortage of inventory, especially in the entry-level range. We are also experiencing a summer slow-down.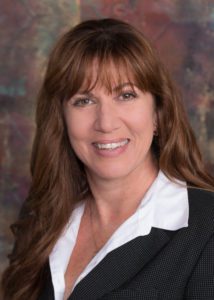 According to the California Association of Realtors, the economy is expected to continue to grow and the housing demand should remain strong and incrementally boost California's housing market in 2018. The shortage of available homes for sale and affordability constraints will be a challenge.
Rhoda Johnson is a realtor with Berkshire Hathaway HomeServices. She can be reached at 805-705-8707, rhoda@rhodajohnson.com, or www.rhodajohnson.com.