By Raiza Giorgi,
publisher@santaynezvalleystar.com
A Los Olivos woman was killed and her passenger critically injured after a single-vehicle rollover crash on Figueroa Mountain Road Tuesday afternoon, according to the California Highway Patrol.
The incident was reported at about 5:30 p.m. on the 4100 block of Figueroa Mountain Road near the Chamberlin Ranch in Los Olivos, The 21-year-old driver "made an unsafe turning movement" in her 1998 Toyota Corolla. She was traveling northbound and drifted onto the dirt/grass shoulder and in an attempt to regain control of the vehicle, it plunged down an embankment and overturned, according to Officer Kevin McCool, public information officer for the CHP.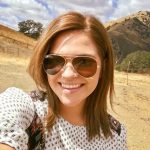 Authorities haven't released her identity, however social media posts made by her family and friends have identified the driver as Sienna Diaz-Tremper.
The passenger, Chelsee L. Fuerch, 22, of Santa Maria, was flown by Calstar medical helicopter to Santa Barbara Cottage Hospital for treatment of major injuries, the CHP said. Her condition is unknown at this time.
Both women were wearing their seatbelts at the time of the crash, and it is unknown if drugs or alcohol were a factor. The crash remained under investigation by the CHP, McCool added.
Anyone with information about the incident is asked to call the CHP's Buellton office at 805-688-5551.