By Barry Punzal
Noozhawk Sports Editor
Junior quarterback Luke Gildred had a career night, rallying the Santa Ynez High football team to a 34-30 non-league win over Lompoc on Friday night at Pirate Field.
It was the Pirates' first win over the Braves since 2009 and the first for Santa Ynez coach Josh McClurg in the rivalry.
Gildred completed 20 of 34 passes for 328 yards and five touchdowns. Aidan Scott and Tyler Gregg each caught two touchdown passes and Daulton Beard hauled in the other.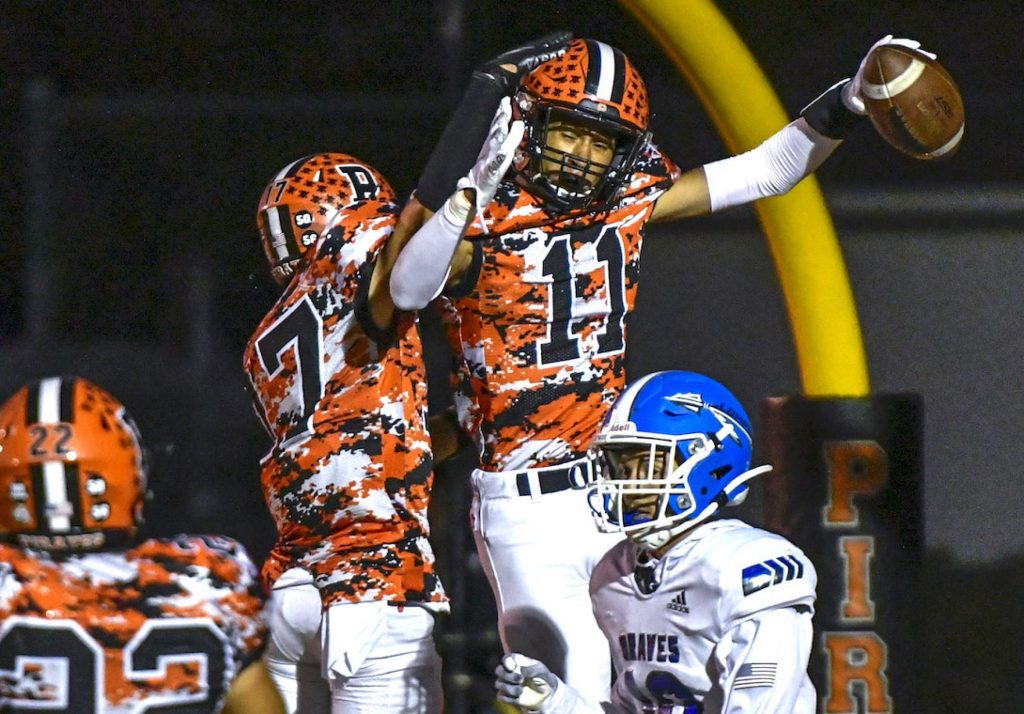 Lompoc quarterback Cavin Ross threw a 63-yard touchdown pass to Deville "Joker" Dickerson and Sheldon Canley Jr. broke off a 48-yard run to help the Braves take a 17-13 lead in the first half.  Canley ran for another score in the second half to help the Braves take a 30-20 lead.
Gildred guided the Pirates to two touchdowns with 4:30 to go in the game.
Between the two scores, the Santa Ynez defense stopped Lompoc on downs with two minutes to go.
The Pirates scored to take a 34-30 lead.
On Lompoc's next possession, Nolan Oslin intercepted a pass to end the game.
It was the second straight defeat for Lompoc, which falls to 3-2. The Braves have a bye next week before opening Channel League play at home against Santa Barbara on Thursday, Sept. 30
Santa Ynez won its fourth straight game. The Pirates (4-1) are back in action Oct. 1 against Cabrillo in their Pacific View League opener.