Solvang's Tracy Beard gains regional board of directors seat
Staff Report
Solvang Chamber of Commerce Executive Director Tracy Beard was recently elected to the Board of Directors for California, Region 9 of the National Association of Commissions for Women.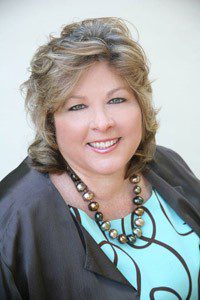 Beard is the longest serving Santa Barbara County women's commissioner at 10 years. She is also a past president of the Association of California Commissions for Women and has worked for the Solvang Chamber for six years. 
She joins Dr. Anna Everett of Santa Barbara, who serves on the Santa Barbara County Commission for Women as well as the Santa Barbara City College Board of Trustees and Santa Barbara Women's Political Committee. Everett is the former two-time chair of the Santa Barbara County Commission for Women, for which she is serving out her second term.
"The NACW plays such an important role in our community by providing resources that truly support commission work to our most vulnerable community members as women and children," Beard said.
The creation of the commission began in December 1961 when President John F. Kennedy signed the order establishing the President's Commission on the Status of Women (PCSW). The idea to have a commission is attributed to Esther Peterson, then director of the U.S. Department of Labor, Women's Bureau. She persuaded the president to appoint Eleanor Roosevelt as chair of the commission and Peterson became Vice Chair. When the PCSW issued its "American Women in 1963" report, it became clear that the work for women's equality had only begun. Much needed to be done in the states and localities before women achieved their basic rights.
The mission of the National Association of Commissions for Women (NACW) is to sustain, strengthen and advocate for women's commissions in their work to promote equality and justice for all women and girls and ensure they are represented and empowered in their communities.