Staff Report
This year's Los Olivos Day in the Country on Oct. 19 will kick off with NatureTrack's volunteer team overseeing the annual 5k Run and Kids' Mile.
After 26 years of sponsoring and organizing the popular race, Platinum Performance is passing the baton to NatureTrack.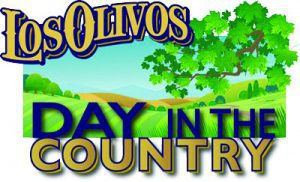 "We're proud and thrilled to be the new host sponsor of the (Almost) 5K Run and Kid's Mile on Saturday, October 19th. The opportunity to host this great annual community event aligns perfectly with our overarching mission to get kids – and adults – outdoors to play, explore, learn and, in this case, run or walk!" said Sue Eisaguirre, NatureTrack's founder and Executive Director.
All races will start at Lavinia Campbell Park in downtown Los Olivos. Participants may register at Active.com or in person on race day.
For more information, call or text Eisaguirre at 805-886-2047.
The winners in the women's, men's, youth, and dog categories will receive a gift bag filled with Platinum's line of products. All 5K participants will receive a Nalgene water bottle, two tickets to the 2020 NatureTrack Film Festival and more. All kids running or walking the Kids Mile will receive a gift from NatureTrack. 
Founded in 2011, NatureTrack provides outdoor field trips for K-12 students and teachers in Santa Barbara County, all at no cost to schools, students, teachers or parents. All field trips are curriculum-aligned and take place during the traditional school day. The volunteer-to-student ratio on every field trip is 1 to 5.
For more information contact Eisaguirre at sue@naturetrack.org or 805-886-2047.