Feature Photo By Kelsey Ibach of Santa Ynez
Star Report
The Rey Fire has grown to 13,224 acres, according to Los Padres National Service this evening. The containment hasn't changed still at 10 percent.
Paradise Road from Highway 154 will remain closed. There are more than 500 personnel on scene actively battling the wildfire, officials said.
There was a tweet from the California Interagency Incident Management Team 1 posted this morning that showed the overnight explosion over the Rey Fire with infrared sensors.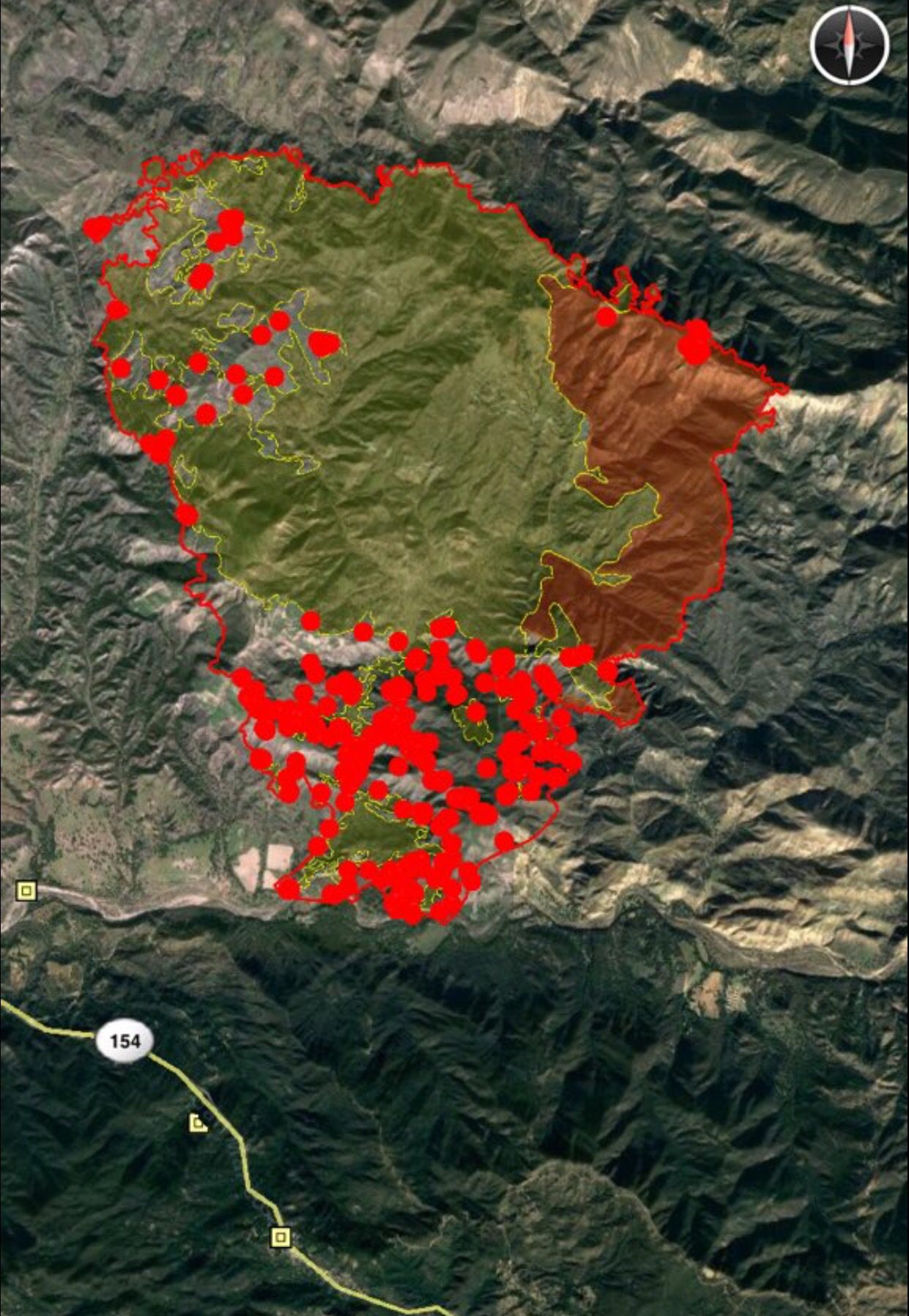 The fire started Thursday afternoon just before 3 p.m. near the White Rock Campgrounds, said Mike Eliason of Santa Barbara County Fire.
Anyone who needs assistance evacuating animals are to call Santa Barbara County Animal Services at (805) 681-4332.