Star Staff Report
We created this list to help local residents decide how they might want to invest their time, energy or dollars in helping the many nonprofit organizations in the Santa Ynez Valley. We hope our readers will consider "Paying it Forward" through one or more of these worthy groups.
Allan Hancock Foundation
The foundation raises funds to advance education and build community support to meet the needs of Hancock College in the areas of scholarships, capital/infrastructure projects and program support.
www.hancockcollege.edu/foundation
Angels Foster Care  
Founded in 2006 by Meichelle Arntz, Angels Foster Care has placed more than 230 infants and toddlers in stable, loving Angels foster homes in Santa Barbara County. 
805-884-0012
Arts Outreach
The mission of Arts Outreach is promoting the visual, literary and musical arts in the Santa Ynez and Los Alamos valleys that have grown stronger than ever with the help and support of the community, teachers, principals and superintendents.
805-688-9533
www.artsoutreach.com
Atterdag Village and Auxiliary
One of the valley's premier retirement community that focuses on independent, assisted living and skilled nursing. The Auxiliary was created to honor, protect and support the seniors at Atterdag with resources and events. 
636 Atterdag Road, Solvang
805-688-3263
Bethania Preschool and Afterschool
Bethania Preschool and After School Care began in 1987 at Bethania Lutheran Church to meet working families' needs. Its preschool curriculum includes pre reading, writing and math, as well as science, art and outdoor activities. 
603 Atterdag, Solvang
805-688-4637
Buellton Senior Center
Since 1976 the Santa Ynez Valley Senior Citizen Foundation has worked to improve the quality of life and total health and well-being of seniors through projects that advance health and nutrition, promote social interaction and aid seniors who are at risk. The nonprofit Buellton Senior Center is blessed by the selfless hearts of our Volunteers, and faithful donations. 
164 W Highway 246, Buellton
805-688-4571
Central Coast Film Society 
The Central Coast Film Society celebrates cinema and promotion of media arts and entertainment. They provide a platform for Central Coast filmmakers and students, sponsor and host forums and screenings and provide support to media arts. 
www.centralcoastfilmsociety.org
Direct Relief
Direct Relief is a Santa Barbara-based humanitarian aid organization, active in all 50 states and more than 80 countries, with a mission to improve the health and lives of people affected by poverty or emergencies — without regard to politics, religion, or ability to pay.  www.directrelief.org
EconAlliance
EconAlliance seeks to drive positive economic impact through strategic initiatives and programs that support target industry sectors and North County vitality. The organization is committed to collaboration in the leveraging of regional assets and talent to enhance chamber of commerce, city and county economic development efforts.
Elverhøj Museum of History and Art
The museum's mission is to collect, preserve and exhibit the history and Danish culture of Solvang and to promote the arts. Its unique building is the former home of one of Solvang's most artistic families.1624 Elverhoy Way, Solvang 805-686-1211;
Friends of the Library Santa Ynez Valley
The Friends of the Library is a nonprofit organization dedicated to the growth and development of the public libraries in the Santa Ynez Valley ensuring free access to information and resources to all members of the community. 
1745 Mission Drive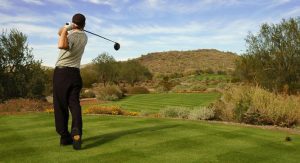 Golf Beats Cancer
In coordination with the American Cancer Society and area cancer centers, Golf Beats Cancer raises funds for cancer patients who are facing the harsh effects of chemotherapy. Its "Links to More Good Days" program puts local patients onto local golf courses.
Happy Endings Animal Sanctuary 
They provide refuge to animals that would otherwise be euthanized and to remove those who are in neglectful or abusive situations. 
805-448-7138
www.happyendingsanimalsanctuary.org
Hidden Wings
Hidden Wings nurtures the gifts of young adults with autism so that they might have full and productive lives in society. 517 Atterdag Road, Solvang 805-705-3918
Li'l Orphan Hammies
At Li'l Orphan Hammies, the primary mission is to provide rescue, a safe environment, enrichment, and excellent care for pot-bellied pigs that are homeless, abandoned, neglected, or abused.
Los Olivos Community Organization
The Los Olivos Community Organization, Inc. seeks to foster fellowship and goodwill in the diverse communities through cultural, educational and social activities, support sustainable agriculture, and preserve the character and historical significance of the historic Grange Hall for those activities.
2374 Alamo Pintado Rd., Los Olivos
The Los Alamos Foundation
The group's mission is to preserve and promote the rich history and culture of the Los Alamos community and to serve those who live and work in Los Alamos and surrounding areas. 805-478-3934
www.thelosalamosfoundation.org
Milton's Mutts
The mission is to rescue, rehabilitate and re-home abandoned, abused and neglected domesticated animals, with a focus on the senior population. Founded by Breann Hollon, Milton's Mutts rescues senior dogs from kill shelters and gives them a retirement of love, either with the organization or in a new home.
NatureTrack
The NatureTrack Foundation is to instill students with the leadership skills, attitudes, and habits for lifelong learning and inspire them to be respectful stewards of our natural world. They also host an annual film festival centering around nature films in the spring. 
805-886-2047
Old Yeller Ranch Rescue
Old Yeller Ranch Rescue has rescued urgent dogs from shelters throughout California and they have a small facility in Los Olivos, where they kennel the dogs as an intermediate home until a forever home is found. 
805-500-6977
PAWS Park
PAWS Park is the Santa Ynez Valley's only off-leash dog park. The park is completely fenced with two separate areas. The nonprofit organization relies on donations from supporters and work from volunteers to keep the park safe and fun.
Rona Barrett Foundation
Opening doors for seniors-in-need with affordable housing and care services in the Santa Ynez Valley. Founded by legendary Hollywood journalist Rona Barrett, she built The Golden Inn and Village as an affordable and dignified senior residence community. 
805-688-8887
Rotary Clubs
Four local Rotary Clubs and their benevolent foundations provide a wide range of human services locally and internationally. Find information on local clubs at www.syvrotary.org, www.buelltonrotaryclub.org, www.solvangrotary.com, and www.losolivosrotary.org.
Santa Barbara County Cattlewomen
The Santa Barbara County Cattlewomen are a chapter of the California Cattlewomen, which promotes beef and educates the public about it, from its nutritional benefits to the uses of its byproducts and scholarships for students to further education in agriculture. 
www.santabarbaracountycattlewomen.com.
Santa Barbara Vintners Foundation
The Santa Barbara Vintners (Santa Barbara County Vintners Association) is a nonprofit 501 (c) 6 organization founded in 1983 to support and promote Santa Barbara County as a world-class, authentic wine producing and wine grape growing region. 
597 Avenue of Flags, Buellton
805-688-0881
Santa Ynez Youth Track and Field 
Youth Track and Field is much more than speed, strength, and endurance. It provides skills and lessons that can be used for a lifetime from discipline, determination, respect and dedication to friendship, teamwork and a healthy diet, body and lifestyle. 
Santa Ynez Valley Botanic Garden
The Santa Ynez Valley Botanic Garden Foundation is dedicated to fostering the discovery and deeper understanding of the natural world and an appreciation of the significance of nature in our lives.
151 Sycamore Drive (at River View Park)
805-245-5603
www.santaynezvalleybotanicgarden.org
Santa Ynez Valley Cottage Hospital
Founded in 1964, the not-for-profit Santa Ynez Valley Cottage Hospital (SYVCH) located at 2050 Viborg Road in Solvang, provides high quality outpatient surgical services, inpatient care, comprehensive imaging (including MRI, CT, digital mammography, ultrasound, X-ray), cardiac rehabilitation program, physicians specialty clinic and 24-hour emergency services. In 2017 there were 20,582 hospital visits. SYVCH is part of the not-for-profit Cottage Health, the leader in providing advanced medical care to the Central Coast region. For more information call 805-688-6431 or visit cottagehealth.org/syvch
Santa Ynez Valley Cottage Hospital Foundation
Celebrating 40 years of philanthropy this year (1978-2018), Santa Ynez Valley Cottage Hospital Foundation (SYVCHF) is a not-for-profit organization developing, managing and channeling financial support on behalf of Santa Ynez Valley Cottage Hospital serving not only to protect but also to enhance the hospital as a valuable community asset. Strong philanthropic support funded $511,851 last year to these initiatives; Tele-Stroke and Cardiopulmonary Rehabilitation Programs, and facility infrastructure upgrades; as well as sponsored the annual SYVCH Health Fair. For more information call 805-691-9509 or make a donation at cottagehealth.org/donate
Santa Ynez Valley Cycling Club
The club is dedicated to promoting healthy lifestyles, friendships and goodwill, sportsmanship, good conduct and safety for youth, and a shared love of cycling. Activities include supporting a junior racing team, sponsoring the high school mountain bike team, donating helmets to local youth, awarding college scholarships, organizing cycling events, and conducting weekly rides and periodic clinics.
Santa Ynez Valley Foundation
The Santa Ynez Valley Foundation focuses its grant making on areas essential to the quality of life for people of all ages in our community. Grants are provided to nonprofit organizations serving Health & Human Services, Seniors, Youth, Education, and Arts & Culture.
485 Alisal Rd., Suite 272, Solvang
805-688-2991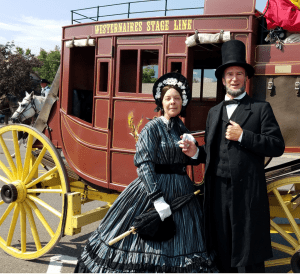 Santa Ynez Valley Historical Museum
The Santa Ynez Valley Historical Museum and Parks-Janeway Carriage House celebrate the rich history of the Santa Ynez Valley, its pioneering settlers and the five early townships that formed the foundation of this unique region.
3596 Sagunto St., Santa Ynez
806-688-7889
Santa Ynez Valley Humane Society 
The Santa Ynez Valley Humane Society, Inc. provides and promotes humane, compassionate, and conscientious care of companion animals and preventing their overpopulation, and to further the prevention of cruelty to animals. 
111 Commerce Dr., Buellton
805-688-8224
Santa Ynez Valley Master Chorale
The Master Chorale, Youth Chorale and Orchestra share a passion and hunger to learn, grow and contribute to a rich musical and social experience that is fun, creating joy in their lives and the lives of others. The clear mission of the Chorale is to "bring music to life" in the Valley.
Santa Ynez Valley People Helping People
People Helping People has a vision that all men, women and children in our service area have the opportunity to attain self-sufficiency with dignity, are able to fulfill their potential, and live in a healthy community.
545 N Alisal Road Suite 102, Solvang
805-686-0295
Santa Ynez Valley Presbyterian Preschool
Santa Ynez Valley Presbyterian Preschool was founded in 1962 as a nonprofit, non-denominational, Christ-centered ministry that seeks to promote the spiritual, emotional, mental, physical and social development of each child in its care. 
1825 Alamo Pintado Rd., Ballard
805-688-4440
Santa Ynez Valley Therapeutic Riding Program
The mission of the Santa Ynez Valley Therapeutic Riding Program is to provide quality equine assisted activities to children and adults with physical, cognitive, social, emotions and or other life challenges, regardless of ability to pay. 
195 Refugio Road, Santa Ynez
Santa Ynez Valley Youth Recreation
SYV Youth Rec has raised more than $3 million in the past 62 years for local youth programs and has funded many projects at the high school, local elementary and middle schools, and the baseball and soccer fields and sand volleyball courts at Sunny Fields Park, among other accomplishments.
Santa Ynez Valley We Support the Troops
The Santa Ynez Valley "We Support The Troops" Association is to provide basic necessities of life, personal hygiene items, avenues of communication, educational materials and other basic materials generally available while at home. 
806-688-8404
SCI Research Advancement
SCI Research Advancement was founded in 1997 and is dedicated to finding a cure for spinal cord injury. It is working with the approval of the Review Board at Santa Barbara Cottage Hospital for an ongoing pilot study to reach its goal. 805-886-7518 
St. Mark's-in-the-Valley Episcopal Church and Preschool
Their desire is to follow in the rich tradition of the Episcopal Church where educational excellence is regarded and honored. St. Mark's is a nonprofit preschool and welcomes all children in the community.
2901 Nojoqui Ave, Los Olivos
805-688-4454
St. Vincent's Circle V Ranch Camp
Circle V Ranch Camp embraces youth- centered programming and is committed to the growth and development of children through positive, meaningful and rewarding activities.
2550 Highway 154, near Cachuma Lake
806-688-5252
Solvang School Arts and Music Foundation (SAM)
The SAM mission is to enrich the public school education of EVERY student at Solvang School by providing financial and other resources to ensure that music and arts education are part of regular schooling. 
Solvang Friendship House
Solvang Friendship House is an assisted living community that provides seniors with a safe and comfortable community that they can call home.
880 Friendship Lane, Solvang
805-688-8748
www.solvangfriendshiphouse.com
Solvang Senior Center
The Solvang Senior Center strives to enhance the lives of community members, ages 55 and over, by providing resources and opportunities for growth in mind, body and spirit.
1745 Mission Drive
805-688-3793
Solvang Festival Theater
The mission of the THEATERFEST ® is to support and promote quality live performing arts in the Solvang Festival Theater.
433 Second St., Solvang
805-686-1789
www.solvangfestivaltheater.org
The Los Alamos Foundation
Their mission is to preserve and promote the rich history and culture of the Los Alamos community and to serve those who live and work in Los Alamos and our surrounding communities.
805-478-3934
www.thelosalamosfoundation.org
United Boys and Girls Club of Santa Barbara County (Camp Whittier)
The BGCA's Formula for Impact making sure their programs help youth achieve three priority outcomes: Academic Success, Good Character & Citizenship and Healthy Lifestyles. 
805-681-1315
United Way of Santa Barbara County
UWSBC's mission statement is: "Right here, right now, with the Power of Partnership, we are improving lives for children, families, seniors, and you!"
805-965-8591
Veggie Rescue
The mission of Veggie Rescue is to improve the nutrition and quality of life of our community members who are struggling with food insecurity by providing them healthy, local produce, and to work with farmers to reduce food waste at the beginning of the food cycle.
805-350-9154
Vikings of Solvang
The Vikings of Solvang are a social and philanthropic organization to help medically related needs of individuals and organizations for a better quality of life. 
Visiting Nurse and Hospice Care
Visiting Nurse and Hospice Care provides comprehensive home health, hospice and related services to promote the health and wellbeing of all community residents. 2029 Village Lane, Solvang 805-965-5555
www.vnhcsb.org/solvang-branch,
Wildling Museum of Art and Nature
The Wildling's mission is to inspire our community and visitors to enjoy, value, and conserve wildlife and natural areas through art. Their exhibits rotate constantly and they have special programs for school-aged children, lectures and workshops. 
1511-B Mission Drive, Solvang
805-688-1082
YMCA
The Stuart C Gildred Family YMCA is a branch of the Channel Islands YMCA, a charitable organization providing programs based upon Christian principles to men, women and children of all ages, races, religious beliefs, and economic status, to develop and enrich the spirit, mind and body. 900 North Refugio Road, Santa Ynez 805-686-2037 www.ciymca.org/stuartgildred
Youth Empowered
Youth Empowered is dedicated to teaching young people the value of healthy living, education, and being a positive and productive part of the community. The facility includes more than 2,500 square feet of fitness and workout areas as well as "Tutor Hall," an on-site classroom. 320 Alisal Road, Suite 106, Solvang 805-819-1407
www.facebook.com/YouthEmpoweredSY
Zaca Preschool
Zaca Center Preschool recognizes that children develop at different rates and in different ways. Their curriculum is geared to the developmental needs of each individual child.
27 Six Flags Circle
805-688-0050