New Solvang business at Woman's Club site dedicated to indoor plants
By Serena Guentz
Contributing Writer
Located inside a little red house on the corner of Atterdag Road and Elm Avenue in Solvang, The Plant Shoppe is Santa Ynez Valley's newest plant store dedicated entirely to indoor plants.
The shop's owner, Jennifer De Nunzio, who has been local to the Valley for the last 12 years, started out in the plant business about 20 years ago when she took over a plant maintenance business in Goleta, Exotica West Interiorscapes.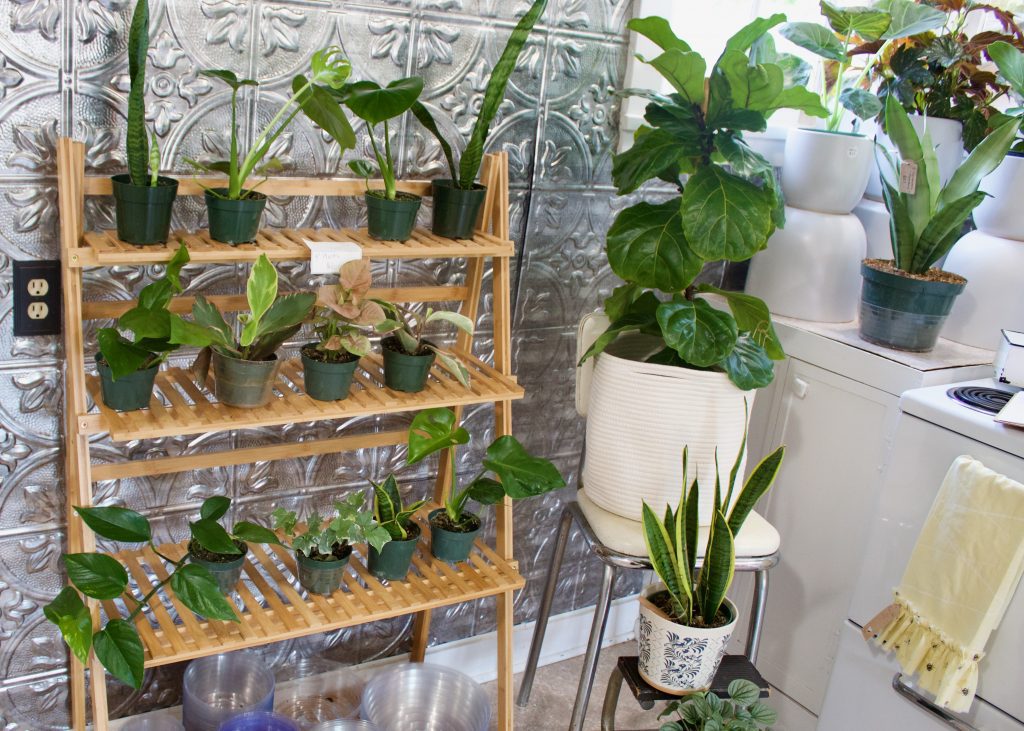 De Nunzio said she trained with the former owner of the business for about three months before taking over and found it to be the "perfect job" as she's always had an interest in plants.
With Exotica West, De Nunzio installs and maintains plants in a variety of businesses, such as banks, tech companies, and within the medical field. Depending on the business, she returns weekly or bi-weekly to water, dust, trim and otherwise care for the plants.
Before coming to the Valley, De Nunzio lived in Goleta, where she was born, with some time in between growing up in Ojai.
"I just like making places homey and comfortable," De Nunzio said. "I think plants make a huge difference."
Now, while De Nunzio continues to run Exotica West, she can also pass some of her plant knowledge on to others as she sells a variety of plants at The Plant Shoppe.
De Nunzio stocks an assortment of different plants in the shop from orchids and bromeliads to air plants and succulents, along with many other types of indoor plants. Macrame holders, terrariums and different plant containers can also be found throughout the shop.
The Plant Shoppe opened its doors on Feb. 6 and celebrated its six-month anniversary on Saturday, Aug. 7, with snacks, giveaways and guest artists selling their products at the store.
"There's some people who don't know a thing [about plants] and then there's the people who know more than I do probably," De Nunzio said about those who come into The Plant Shoppe. "So, I can give advice on how to take care of plants and what kind of lighting they need."
De Nunzio said she wants to support local artists and carries locally made pillows, aprons and tea towels in the shop.
The Plant Shoppe also currently has artwork for sale by local artist Sherri Cassell and jewelry from Hammered Hoops by Rachel Kett.
The little red house that houses The Plant Shoppe also has its own history.
De Nunzio currently has a one-year lease on the building, which is owned by the Santa Ynez Valley Woman's Club, a social organization founded in 1927.
The building was left to the Santa Ynez Woman's Club in the 1940s and it has held meetings there since.
However, because it wasn't holding many meetings due to COVID-19, the club decided to lease the building out for at least a year.
"I love this building," De Nunzio said. "I can't even think about going to just a generic building."
With a large main room, a kitchenette and a small back office, the building makes for a unique retail location, especially as each room is now filled with plants.
De Nunzio said she will wait and see if the lease is extended after the year.
In addition to selling plants and giving care advice, De Nunzio hopes to hold classes in the future for the community to participate in, covering subjects such as succulent wreath-making and macrame.
De Nunzio invites customers to visit The Plant Shoppe and find their "soil-mates" among the many different plants, such as watermelon peperomia, snake plants, monstera, fiddle leaf fig and much more.
The Plant Shoppe is located at 533 Atterdag Road, Solvang, and is open Wednesdays through Sundays from 11 a.m. to 5 p.m.
More information can be found on the shop's website at theplantshoppesyv.com or on its Facebook or Instagram pages at theplantshoppesyv.