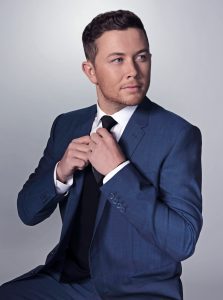 Scotty McCreery to kick off 45th anniversary season
Country music star and American Idol winner Scotty McCreery will make his debut appearance at Solvang Festival Theater at 8 p.m. Saturday, April 27, in a fundraising concert to kick off the nonprofit theater's 45th anniversary season.
With his third album, 2018's "Seasons Change" (plus a chart-topping Christmas record), the 25-year-old McCreery co-wrote all 11 songs on the album.
After winning Season Ten of American Idol in 2011, McCreery made history when he became the youngest male artist of any genre, and the first country music artist ever, to have his debut album enter at No. 1 on the Billboard Top 200 chart.
"Clear as Day" was certified platinum for sales of one million units in just 13 weeks, and it became the best-selling solo album released by a country artist in 2011. The singles "I Love You This Big" and "The Trouble with Girls" were also certified platinum.
He won the New Artist of the Year award at both the Academy of Country Music (ACM) Awards and the American Country Awards, and received the CMT Award for Breakthrough Video of the Year for "The Trouble with Girls."
For more information, call Executive Director Mary Ann Norbom at 805-686-1789. For tickets, visit www.solvangfestivaltheater.org
Kathryn Wrench elected to Theaterfest board
Kathryn Wrench of Los Olivos has joined the Solvang Theaterfest board of directors.
Raised on an avocado ranch in Ventura in a family that adored the arts, Wrench graduated from Occidental College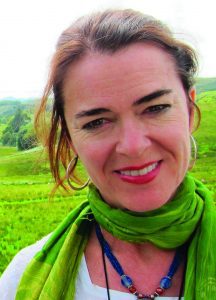 with an A.B. degree in history and minor in political science.
Her professional career took her through sales with the Xerox Corporation and San Diego Magazine. For several years she was a fundraiser for Duke University Medical Center Children's Hospital, where she gained experience in special events, nonprofit event planning and public relations.
In Santa Barbara, she participated on the Peabody Charter School Foundation Board, Santa Barbara High School Theatre Arts Foundation, and was active in National Charity League.
Wrench and her husband, Dr. John Wrench, moved to the Santa Ynez Valley three years ago. They are parents of two grown children.
Solvang Theaterfest is the nonprofit corporation that owns, maintains and operates Solvang Festival Theater.
For more information, email Solvang Theaterfest Executive Director Mary Ann Norbom at exec.director@solvangtheaterfest.org.
Theater receives donation from National Charity League
When the Santa Ynez Valley chapter of the National Charity League voted to make a $250 donation to Solvang Festival Theater, members decided to use the money to purchase new blankets to supplement the theater's dwindling rental-blanket inventory.
On Feb.19, six of the 11th-grade members, along with their advisor Lynne Hemming, presented the theater with 16 bright red fleece blankets. There to accept the gift were several members of the Solvang Theaterfest Board of Directors and House Manager Brittany Mullenary.
With 70,000 members nationwide, NCL brings mothers and their high school-age daughters together for educational and cultural pursuits, and volunteer activities.  Solvang Festival Theater is an approved nonprofit for the local chapter, with many of the members volunteering as Red Coat ushers, working at plays, concerts, and other special events.
 "We were going to have to buy new blankets for this coming season, so this donation is extremely welcome," said Solvang Theaterfest Executive Director Mary Ann Norbom. "Red Coat volunteers are critical to our operation. To have these NCL girls add to their philanthropy by donating these wonderful new blankets, is so very much appreciated," she said.
Solvang Theaterfest is the 501 (c)(3) nonprofit corporation that owns and operates Solvang Festival Theater.
For more information about Solvang Festival Theater, visit www.solvangfestivaltheater.org