Staff Report
Agriculture, the largest industry in Santa Barbara County, contributes $2.8 billion to the local economy and provides more than 25,000 jobs.
The Santa Ynez Valley has a temperate climate and many micro-climates that support and sustain everything from oranges, lemons, limes and exotic varietals such as dragon fruit to the traditional lettuces, squashes, melons, flowers and more.
Here is a list of farm stands where people can pick up fresh local produce and simultaneously support local farmers and ranchers.
Clairmont Lavender Farm: 2480 Roblar Ave. in Los Olivos; open from 11 a.m. to 5 p.m. every day but Tuesday.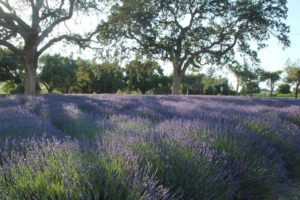 The farm has five acres of the Grosso variety of lavender, known for its healing qualities. The fields are breathtakingly beautiful with a backdrop of the Santa Ynez Mountains and 300-year-old oak trees dotting the grounds. Filmmakers, photographers and painters arrive each year to apply their craft.
The driveway is lined with olive trees that were planted by the Spanish missionaries. The farm is entirely organic. They harvest with the traditional method of cutting each plant by hand, banding, and hanging the bunches, and also with a hand-held hedge clipper.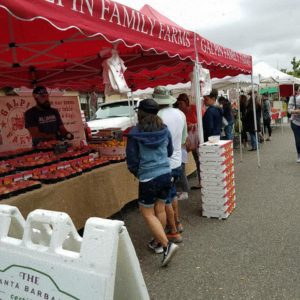 Farmer's Market: First Street and Copenhagen Drive, Solvang.
The Solvang Farmer's Market takes place from 2:30 to 6:30 p.m. on Wednesday afternoons year-round. It's a one-stop shop for locally grown vegetables, fruits, cheeses, meats, flowers, jam, hummus, flowers and more.
Finley Farms: 1702 N. Refugio Road in Santa Ynez.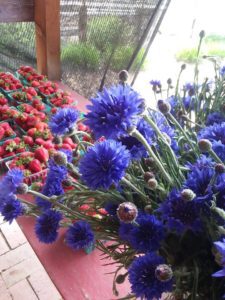 Finley Farms supplies its own produce to local businesses and has a farm stand open most of the year. In addition, they also sell their fresh food at local farmer's markets, including the Solvang farmer's market on Wednesdays.
Their selections vary based on the season. In April and May, you can expect lots of leafy greens like spinach, lettuces, beets, carrots, turnips, strawberries, and much more. This time of year, you can find all of that and more, including raspberries, tomatoes, zucchini and basil.
In August, September, and October, their produce list includes cantaloupe, winter squash, pumpkins, gourds, and much more. They also sell field flowers all year.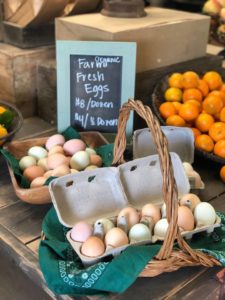 Folded Hills Farmstead: Between Buellton and Santa Barbara on Highway 101; open daily from 10 a.m. to 5 p.m. April to October.
The farm has a wide variety of vegetables, including multiple types of lettuce, carrots, broccoli, beets, asparagus, chard, fava beans, dill, and multiple cabbages and squashes. Additionally, Farmstead has multiple fruits available, including lemons, tangerines, grapefruits and strawberries. Homemade baked goods are also available in the Farmstead shop.
Global Gardens: 2450 Alamo Pintado Road; Open every Thursday – Monday from 10 a.m. to 5 p.m.
This olive farm stand is on a 3-acre mini farm, at the junction between Los Olivos and Solvang. Get an education on all things extra virgin, purchase fresh, home-grown Extra Virgin Olive Oils, Balsamic Fruit Vinegars, Spice Blends, Olives, Mustards, Spreads, Organic Snacks, and Beauty Products made with their own olive oil. Talk with a real farmer and get the real dirt on food issues, like organics and GMOs.
Rancho Olivos: 2390 Refugio Road; Monday – Thursday 12 – 4 p.m., Fri. – Sun 11 a.m. – 4 p.m. 805-686-9653
They offer complimentary olive oil tastings of their award winning olive oils. They have five varietals of olive trees and complimentary pets of their ranch dogs that hang out at the tasting area. Find them online at www.ranchoolivos.com.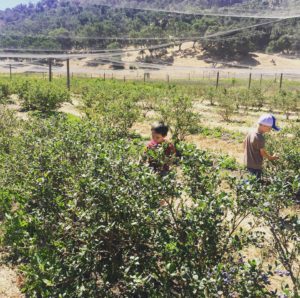 Santa Barbara Blueberries: At 1980 Highway 101 south of Buellton, this farm sells blueberries daily from 10 a.m. to 6 p.m. as long as there are berries to be picked. Visitors can also find honey, jam, and other products from the farm in its Blueberry Hut.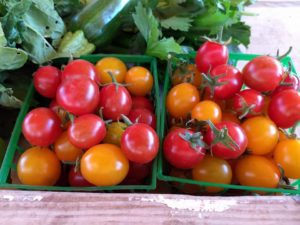 Something Good! Organics Farm Stand: At 9499 Santa Rosa Road, this Buellton farm stand offers freshly picked organic produce every Thursday – Sunday from 10 a.m. to 5 p.m. Something Good also offers a weekly CSA (community-supported agriculture) box by subscription.
Summerset Farm: Highway 154 and Edison Street in Santa Ynez; opens at 9 a.m. daily.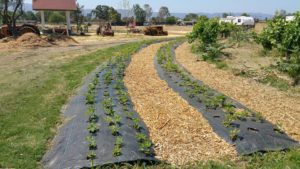 This little farm plays a multitude of roles depending on the season. During the fall, it serves as a popular pumpkin patch. Other times, such as during the summer, it is a produce stand where shoppers are welcome to pick their own strawberries and raspberries. Peaches, squashes and onions are also available.
Summerset Farm is also part of Dale's Nursery, which sells trees, shrubs and perennials.