Staff Report
The Santa Barbara County 30th Annual Architectural Design Competition of 2021 has once again successfully concluded.
Jack Van Thyne, a junior from San Marcos High School in Santa Barbara, took first place; Susy Lopes, a freshman from Dos Pueblos High School in Goleta, took second; and Olivia Doman, a junior at Santa Ynez Valley Union High School, came in third.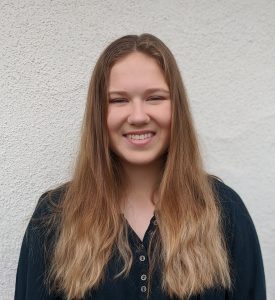 Two Honorable Mention awards went to Dos Pueblos High School, for senior Rachel Lin and junior Ellie Gleason.
Van Thyne's name will be engraved on the competition's perpetual trophy, joining the names of past winners dating back to 2003. The trophy will spend the coming year at San Marcos High School.
The Architectural Foundation of Santa Barbara (AFSB), the nonprofit organization that annually holds this competition, normally operates it as an in-person event; however, this year it became a take-home competition. Organizers and competitors alike learned how to operate an architectural juried review remotely.
After months of planning, on March 11, 26 students from across Santa Barbara County gathered online for a Zoom call and were briefed on this year's challenge.
The high school students were challenged to design an Outdoor Learning Center for a fictional Central Coast city. They were provided with a natural park site containing trees, open space, and a small creek, and then asked to use green construction techniques to design and develop a creative and unique outdoor facility that will engage visitors and enhance their outdoor experiences. Their design was to include accommodations for a communal gathering space, wildlife rehabilitation facilities, play areas, gardens, service buildings and dormitory space for overnight camps.
The competitors' deadline was the end of the day on March 15, when they uploaded their designs for review by a panel of local architects who narrowed the field to 12 finalists. Those finalists were invited to appear before another panel of judges on March 20, where each finalist had 15 minutes to present and discuss their design via Zoom. The panel of judges consisted of two local architects and architectural educators, and thanks to the Zoom format, the juried review included Dr. Zeynep Kezer, a Turkish architect teaching design and architecture history at Newcastle University, and Dr. Tania Sengupta, an Indian architect who leads the history and theory program at the Bartlett School of Architecture at the University College London.
The competition was conceived back in the 1990s by architect David Goldstien, and he remains a driving force on the organizing team. It is organized by the AFSB and supported by sponsors and donors throughout Santa Barbara County. The competition requires high school students to create a hand-drawn solution to a design challenge. From its inception 30 years ago, the competition has always provided the student a rich experience that comes from holding a pencil, and imagining and illustrating an architectural structure or outdoor space. Over the years, many competitors have gone on to architecture schools in California and beyond, and many have returned to Santa Barbara County to pursue their careers as architects. Some of these alumni serve as organizers of this competition today.
To make this competition possible, the AFSB partnered with the Santa Barbara Rotary Club, the Santa Ynez Valley Rotary Club and the Santa Barbara County Education Office Regional Occupation Program.