SYV Star Staff Report
Wolcott Tuckerman Schley died Jan. 9 at Santa Barbara Cottage Hospital after a 10-month battle with esophageal and stomach cancer. He was 79.
Schley was born April 20, 1937, at Santa Barbara Cottage Hospital to Viola Tuckerman Schley and Grant Barney Schley, the second oldest of their four sons. Their father served in the Army Air Force Ferry Command during World War II and died in a plane crash in 1943. Viola later married Sigvard Hansen and gave birth to a fifth son.
Schley and his brothers, Bryant Turner, Grant Barney II, Kenneth Chaloner, and Sig Jr. grew up together on horseback on their home ranch in Happy Canyon in the Santa Ynez Valley. They ranched as a family on self-owned ranches as well as leases in multiple Western states.
Schley honed his skills in horsemanship throughout his life, under the care of his mother, already an accomplished horsewoman and a polo player before her marriage, as well as under the watchful eyes of the family's ranch hand, Juan Festero, and family friends like Ray Cornelius and Walt Lozier.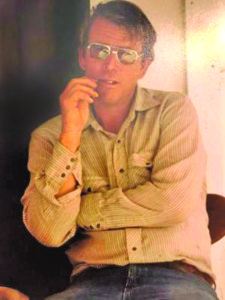 Later on, his stepdad, Sig Hansen, passed on a range of knowledge in rodeo bronc riding and Hollywood stunt riding, among many other interesting skills. Schley later wrote stories recounting misadventures from his wild, free-ranging childhood. Some are being prepared for publication by his family in 2017.
Schley attended College Elementary School in Santa Ynez, followed by St. Paul's School in Concord, N.H., from 1950 to 1955. He was a member of the varsity crew that represented St. Paul's at the Worcester Regatta in his sixth-form year, as well as rowing on the first crew for the Halcyon Boating Club intramural competition. Schley also played offensive end on the football team and occasional pickup ice hockey.
Schley entered Stanford University in 1955. He and his brother, Turner, stabled a ranch horse at Stanford's Red Barn, which is where they both began to learn how to ride in English tack. One of Wolcott's dorm mates was Charles Schwab, whom he recalled pranking once by bedding down his dorm room with straw from the stable.
Schley spent two years between his second and third years at Stanford serving in the U.S. Army's 72nd Tank Battalion at Camp Irwin. Like his father, he was a volunteer. He was a celebrated marksman, winning numerous long-rifle and sniper competitions, attaining his Army Marksmanship Qualification badge of "Expert with a Rifle," the second-highest attainable marksmanship award in the Army.
Returning to Stanford after his service, he obtained his bachelor's degree in English literature. Memorable courses included writing seminars with Wallace Stegner and Wendell Berry.
His uncle, author William Wister Haines ("Command Decision," "High Tension," "Slim") encouraged Schley's interest in writing; after graduating, he spent three years bumping around Europe, seeing the sights, hitting jazz clubs, sipping wine and smoking cigarettes in local cafes while writing short stories, poetry, essays and love letters. He experienced the beatnik era from the Continental stage. Although he never published any of this work, he filed it all away and kept writing all his life, though rarely sharing anything from this period.
Schley was most himself when outdoors, on horseback, working cattle, fixing fence, or driving around in a ranch truck checking on things.
After his adventures across the Atlantic, he returned to the Santa Ynez Valley to pick back up on his ranch-honed craft of horsemanship. With a base in the values and traditions of the old Californio vaquero way of horsemanship that were developed in this region over centuries, Schley spent the rest of his professional riding career expanding that knowledge into a plethora of disciplines: dressage, hunter-jumpers, polo, foxhunting, reined cowhorse, team penning, endurance, ring spearing, and polocrosse.
He ran a riding school and training stable with his first wife, Nancy Carter, from the late 1960s to the mid 1980s in Fredensborg Canyon near Solvang, where many local children learned to ride. He trained with Olympic coach Erich Bubbel and was a charter member of the California Dressage Society's original chapter, founded by the late Susan Davidge.
Schley loved to read about and discuss the "philosophy of horsemanship" with friends, and he is remembered for his soft and patient approach to training horses and riders.
With a group of friends in 1972, Schley co-founded the Santa Ynez Valley Hunt and registered the pack as the Founding MFH with the Masters of Foxhounds Association of the United States in 1975. He rode to hounds with his beloved club and friends over the course of the next 45 seasons.
Other equestrian accomplishments include co-founding the Santa Ynez Valley Polocrosse Club, winning the Stock Horse Class at the Santa Barbara Fiesta Stock Horse Show & Rodeo, competing in a steeplechase at Pebble Beach, and accidentally hunting a pack of hounds through a fairway at a well-known Monterey golf course.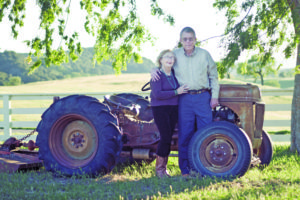 In 1990, Schley and his wife, Teona, became the editors of the Los Padres Sun newspaper. They ran the paper together until 1995. During this time, locals who had known Schley his entire life exclaimed that they had "no idea he was so smart" or that he could write. He found his writing voice through the many editorials he published on valley politics. After the paper sadly folded, he and Teona took over the Santa Ynez Valley Guest magazine, which they owned and published together until they retired in 2014.
Schley lived much of his life on the ranch where he grew up. Together with Teona, he raised his daughter and son there, and cared for his mother and the family's herd of Charolais cattle until Viola's passing in 2012 at the age of 99.
Schley is survived by his wife Teona, daughter Jessica, son Daniel, stepson Kent Sidney and daughter-in-law Christy, granddaughter Meiya, brothers Grant Barney, Kenneth and Sig Jr., and many nieces and nephews, all of whom he loved dearly. He was predeceased by his parents and brother Turner.
A public memorial was held Saturday, Jan. 28, at St. Mark's Church in Los Olivos.