Buellton learning space invites people to come together and be creative
By Pamela Dozois
Contributing Writer
If you've ever considered sinking your hands into clay and expanding your creative side, Community Clayworks is the place to go.
Veronica Medina recently opened a collaborative learning space in Buellton where people can come together to be creative and learn to work with clay. It is for beginners and advanced potters alike.
"Being new to the area, having moved here from New York, and a person who works with clay and loves the Valley, I initially had a hard time finding a community of artists," Medina said. "I started making friends and finding my community when I taught ceramics during the evenings at Dunn School where I was a full-time ceramics teacher for three years."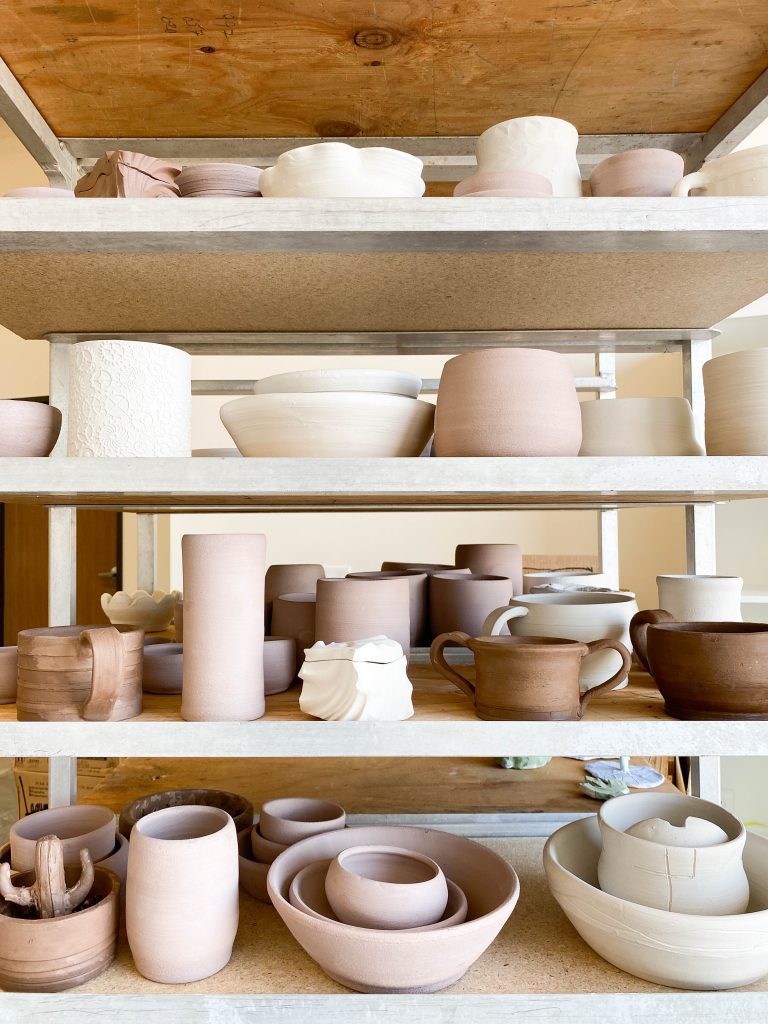 Medina's vision was bigger than just holding evening classes, so she decided to open a studio in Buellton at the beginning of June. She started with just a few of her regular students and now enrollment is open for full classes.
"I wanted to create a place where people can come and feel good and supported," she said. "Clay is so versatile. It allows people to be expressive and it can also be therapeutic. What I love most about ceramics is that it is so primal — something people have been doing for thousands of years."
Medina has a master's degree in art education from New York University.
"I started working with ceramics in high school and completely fell in love with it," she said. "I took a class at a local ceramics school and when I was a sophomore in undergrad, I wanted to take a ceramics elective. I was placed in a graduate course because of my previous experience and I think that class offered me a shift in perspective. I learned to value and understand the 'art' side of ceramics in addition to the 'craft' side."
After graduating from NYU, Medina taught at various community outlets. She then took a position at Trevor Day School in downtown Manhattan teaching ceramics to grades 6-12 and remained there for nine years. She then left that position to become a member artist at the Clay Art Center in Port Chester, New York, where she taught and created her own art as well.
"I've always been an educator, so that was the first time I had focused on my own work for an extended period of time," Medina said. "At the end of that year, we had our daughter, Emilia, and my husband Chris and I decided to do a cross-country trip and landed in Santa Barbara and the Valley. We loved it so much, we decided to make it our home – that was in 2016."
Community Clayworks offers classes in throwing on a potter's wheel or hand building (i.e. sculpting/functional construction). Classes are scheduled for Mondays, Tuesdays and Wednesdays from 6 to 9 p.m.; Saturday mornings from 9 to noon (for adults) and Sunday afternoons offers Clay Projects from 2 to 4 p.m. for ages 6 and up (families included). Additional classes will be added over time. Medina will also be offering a BYOB Sip & Spin on Saturday evenings from 7 to 9 p.m. for ages 21 and over.
"I'm offering an option for something to do on Saturday nights, which is open to tourists and locals alike," Medina said. "I also have a kids camp and during the school year I hold after-school kid's classes."
In addition to classes, Medina offers memberships, monthly or annually, which are geared to people with experience. Members can come in and use the equipment and have designated shelf space during open studio hours.
Community Clayworks is at 37 Industrial Way #111, Buellton.
For more information, visit communityclayworks.com, email veronica@communityclayworks.com or call 646-709-7861.