Star Report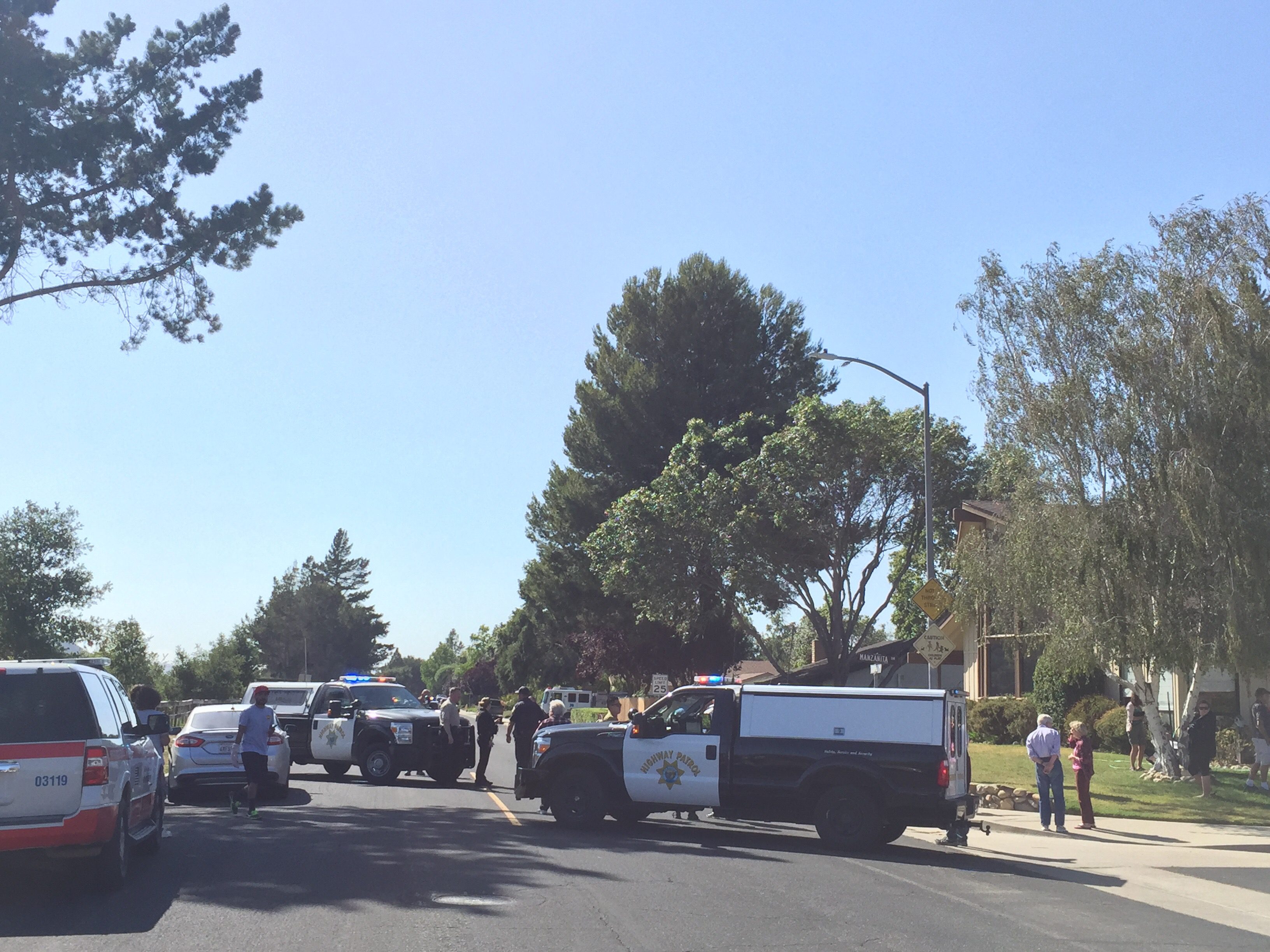 The suspect involved in the shooting incident in Solvang this afternoon has been killed, according to Kelly Hoover, Public Information Officer with the Snata Barbara County Sheriffs Department.
"Our number one concern is for the young woman that was kidnapped. Her whereabouts are currently unknown if anyone has seen anything please let us know," Hoover said.
If anyone has anything to share please call 911 or Solano County Sheriffs Department at 707-784-1963.
Alyce Derek and Bobby Duran of Santa Maria were in town to eat from the food trucks for the Great Food Truck Race by the Food Network when they observed several police vehicles fly by on Alisal Road.
"One police vehicle was like Starsky and Hutch flying around the corner fishtailing," Duran said.
The couple followed the vehicles to Fjord Drive by the Santa Ynez River and heard the rounds of gun fire and said the police relaxed and heard on radios he had been taken down.
The incident started at 3:30 p.m. in Solvang as there were reports of shots being fired towards police.
"I was on Mission by Solvang Brew headed to Buellton and saw a gold sedan FLYING into town with two black and whites screaming, he turned right, fish tailing, on the street just past 5th st. Before I got to the light, five more cars were rolling in! Helicopter was right there too," said Buellton resident Doniece Parson.
Shortly after 3 p.m., Santa Barbara County Sheriff's deputies spotted a golden four-door Saturn possibly involved in the Amber Alert for Pearl Pinson out of Solano County in Los Alamos. Air support was called to help with the situation, and local California Highway Patrol officers were also in pursuit of the suspect vehicle in Solvang. The suspect was a Hispanic male identified as 19-year-old Fernando Castro.
Castro is described as being 5 feet and 6 inches tall, weighing 148 pounds, with black hair and brown eyes. He was last seen wearing a black hooded sweatshirt and glasses.
Pearl Pinson is described as a white female, 5 feet 3 inches tall, weighing 130 pounds, with brown hair (dyed green), and green eyes. She was last seen wearing a grey sweater, black leggins, and a black and turquoise backpack.
No reports yet on her whereabouts. We will update as we get information.
Pinson was abducted from Solano County near Sacramento on May 25 at 6:45 a.m. by a Hispanic male suspect.
Anyone with information on Pinson's whereabouts is urged to call 9-1-1 immediately.