Excellent weather greets 10th annual Buellton Brew Fest at River View Park
Beer lovers from the Santa Ynez Valley and beyond were greeted by sunny skies and all sorts of food, games, entertainment, and, of course, their favorite beverage May 6 at the 10th annual Buellton Brew Fest at River View Park.
According to organizers, the event is getting close to where it was before the pandemic hit in 2020.
"This is our 10th year of the Brew Fest; we started it in 2012 and we had to skip a year because of COVID," said Kathy Vreeland, executive director of the Buellton Chamber of Commerce, which put on the event along with En Fuego Events. "We did a virtual one in 2021 and came back last year, but this year we're noticing more turnouts; it's getting close to pre-pandemic numbers."
Vreeland said what she really likes about the Brew Fest is reaching out to a possibly overlooked group — those who like their craft beer.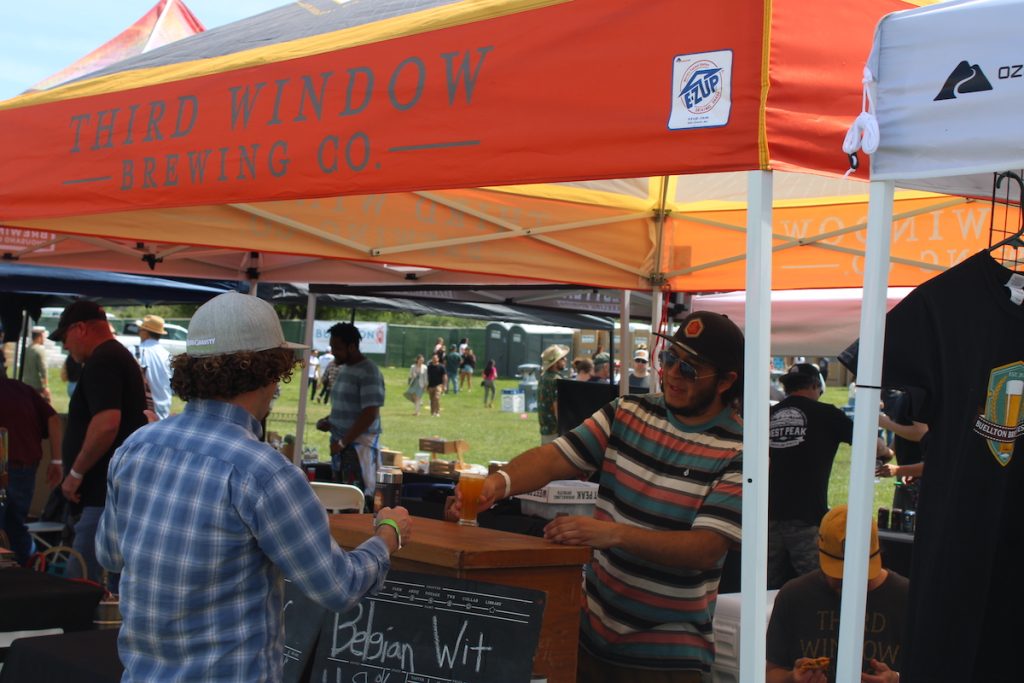 "We're known as a wine industry kind of area, but we like to celebrate the beer community, and this is one of things that bring people to Buellton," she said.
And being that promoting the city's tourism trade falls under the umbrella of the Chamber of Commerce, Vreeland has another reason to appreciate events like the Brew Fest.
"It also helps them to stay in our hotels and stay in our town, so it serves a dual purpose," she said.
This year's Brew Fest had multiple ways for festival-goers to enjoy themselves. One could get a good craft beer — or hard ciders, seltzers, or other spirits — from over 50 vendors. There were also numerous food trucks to keep the crowds from going hungry.
And in between drinks, attendees could enjoy live bands or DJs from the specially built stage (with canopies to provide some shade), and nearby were lawn games like cornhole and a giant version of beer pong using a volleyball and trash bins made to look like giant red Dixie cups.
Dani Tupper and Krystal Carrasco, both of Santa Ynez, were taking part in a game of giant beer pong, one in which they came out victorious.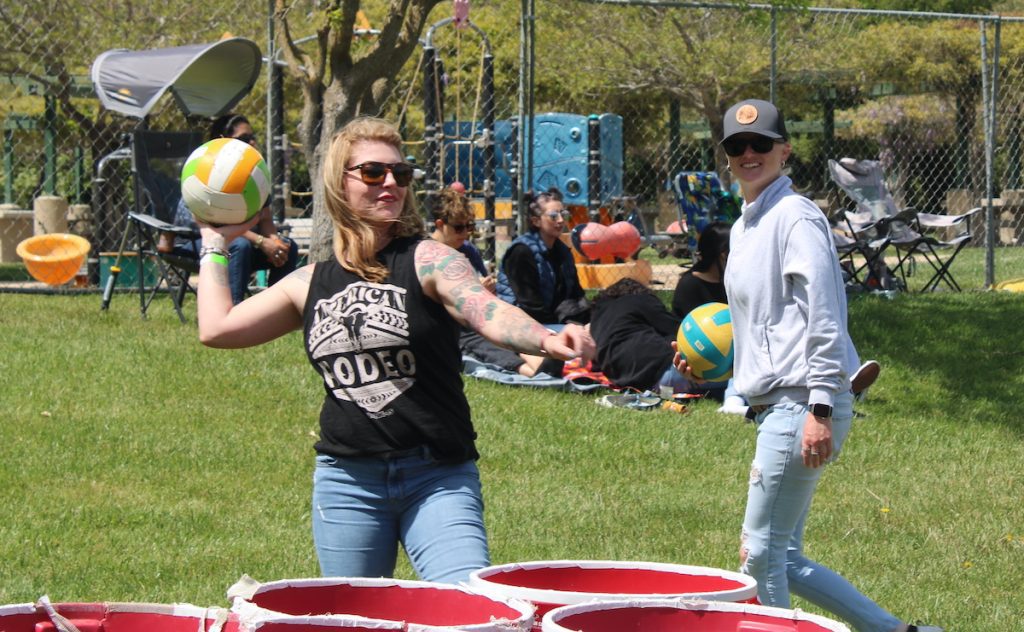 "We were familiar with the event, but I haven't been out here in a few years," Tupper said. "We're just enjoying a Mom's day out."
For two other attendees, the Brew Fest was just a precursor to a bigger event. David Robles and Malenda Garcia are set to be married in June, and decided to do a little pre-celebration as both had on some casual wedding-like gear for the occasion.
"We were here last year, so we knew it would be a good time," Robles said.
"We heard about the Brew Fest coming up, and figured we could have a combination bachelor/bachelorette party," Garcia said. "We're having a great time."
On the other end of the serving table, vendors were enjoying the atmosphere also. Figueroa Mountain Brewery is a regular presence at the Brew Fest, and employee Jared Rudder said he has noticed the crowds getting better after the COVID-related downturn.
"Honestly, it's going better than I thought it was going to be," Rudder said. "The crowd seems a lot happier than last year, much more upbeat."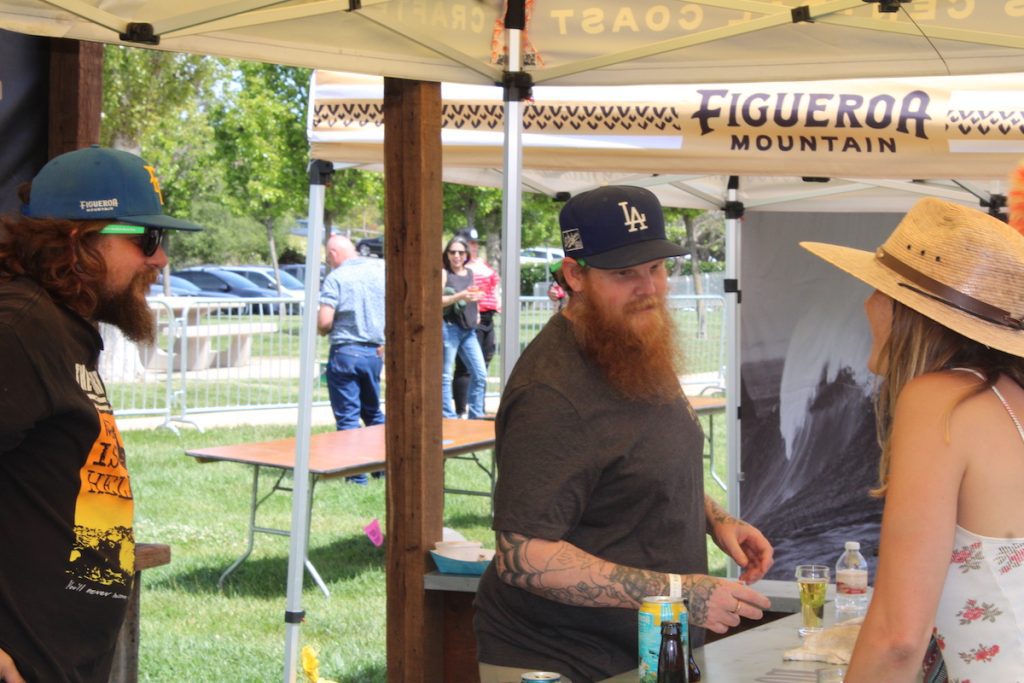 The Figueroa Mountain Brewery was one of many local ones to take part in the event, with Firestone Walker and Solvang Brewing Company, among others, also on the scene.
There were also a lot of vendors from a little bit out of town, including Third Window Brewing Co. out of Santa Barbara.
"We try to get up here for this whenever we can," said Third Window Head Brewer Eric Hansen, who was manning the tent. "It's a fun event."
Moreover, Third Window's interest in the Valley goes beyond just the Brew Fest — the brewery has been looking to put a location in the area.
"We've been working on trying to get something settled down [up here]," Hansen said. "Some Planning Commission plans haven't come through yet, but were definitely looking to get up here on a more permanent basis."
Feature Image:
David Robles and his fiancee Malenda Garcia made the Buellton Brew Fest the setting for their impromptu bachelor/bachelorette party at River View Park. Photo by Mike Chaldu