Vehicles put on display in Solvang as fundraiser to benefit Bethania Preschool and its afterschool programs
The parking lots at Bethania Lutheran Church in Solvang were chock full of vehicles on Saturday, May 6, but the people who arrived on site didn't mind one bit, especially the younger ones.
The large vehicles, which included construction equipment, service vehicles, police and fire vehicles, and ambulances were all part of the seventh annual Touch-A-Truck event, which was a fundraiser for Bethania Preschool and its afterschool programs.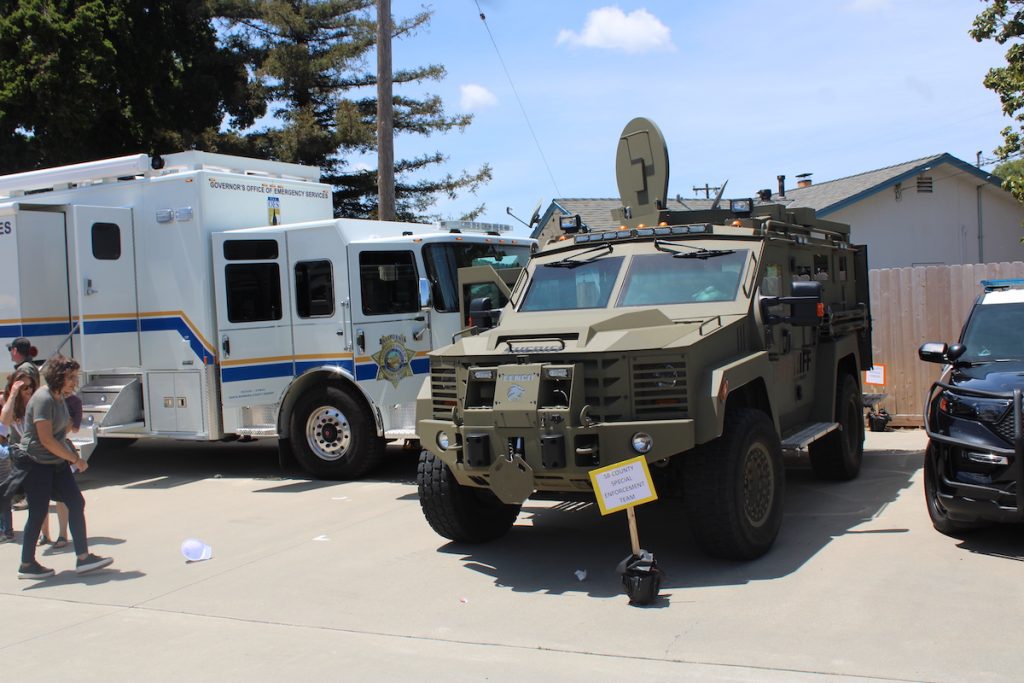 The event drew over 1,000 people in its three hours, according to Lola Gonzalez, the director of Bethania Preschool.
"We had a great crowd, and we had a lot more vehicles than last year, more local and a wider variety," said Gonzalez, who pointed out that this was the seventh annual Touch-A-Truck even though it promotional materials said it was the "sixth annual." "It's just good to have a family-friendly event and seeing everyone enjoying themselves."
And the people who supplied the machines enjoyed it as well. Justin Rodriguez of Central Coast Paving in Santa Barbara brought up three pieces of equipment his company uses for roadwork, including an asphalt spreader, which was a popular topic of conversation.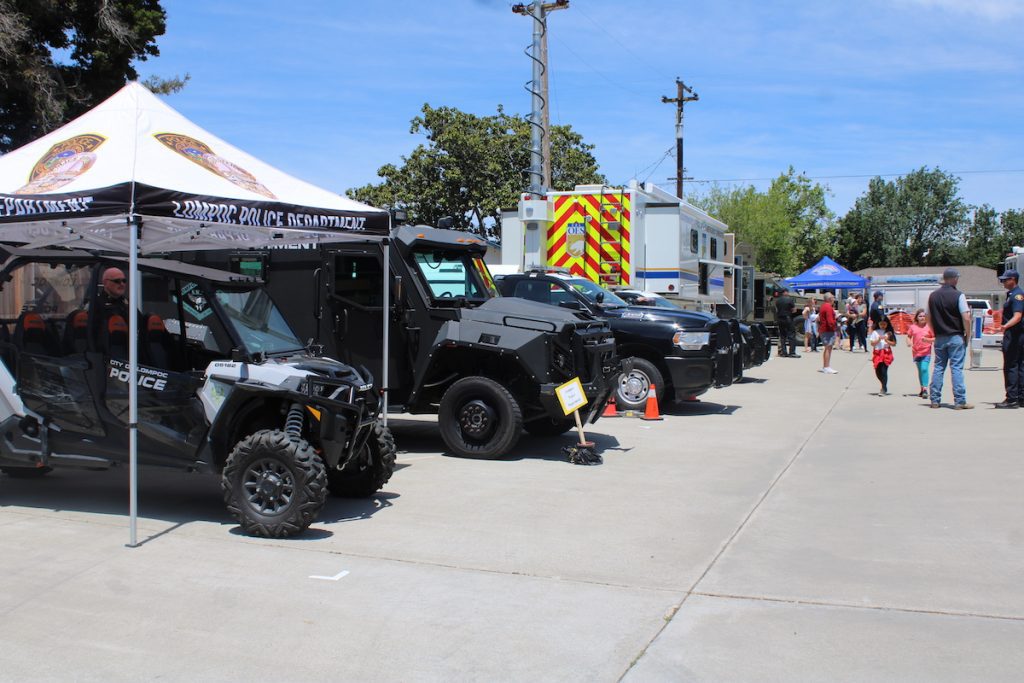 "Mainly, everyone looks at it and just wants to know what it is," Rodriguez said. "Which is great; we're here to explain what each of these pieces do and answer any questions about our job and our company."
All throughout the event, there were scenes of youngsters getting in the vehicles and playing with the controls, pretending they really were operating the machines. Meanwhile, users of the vehicles were there to explain to anyone how things worked.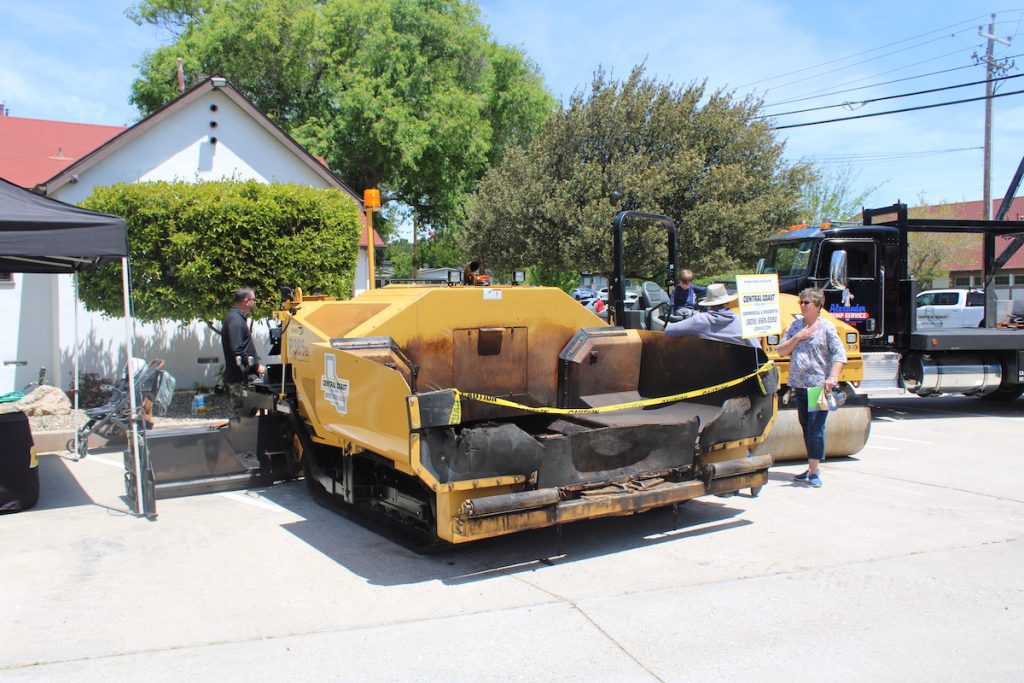 The back parking area of the church was reserved for the law enforcement and emergency vehicles used by our first responders.
Santa Barbara County Sheriff's Sgt. Tyler Yeates was on hand to answer any questions about his department's vehicles.
"We've been answering a lot of questions about this one," Yeates said about the department's Special Enforcement Team vehicle, which resembled a military vehicle with its olive green color. "We explain its uses, it capabilities; however, one of the biggest things to tell them is that is isn't a tank."
As the event came to a close and the trucks, equipment and the like were being driven out, Gonzalez assured that there would be another Touch-A-Truck event in 2024.
"We hope to get more vehicles in here next year," she said.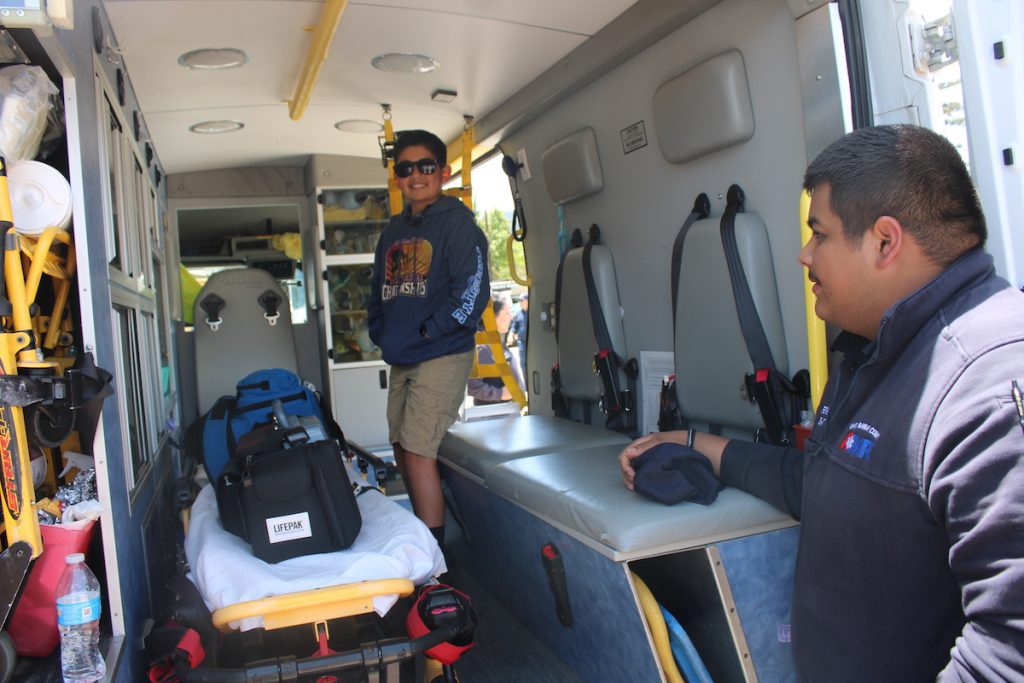 Feature Image:
Harrison Smith sits in a backloader, one of many construction and service vehicles on display at the Touch-A-Truck event at Bethania Lutheran Church in Solvang. Photo by Mike Chaldu