Film recounts how thousands of Jews in Scandinavian countries were spared in World War II
By Pamela Dozois
Contributing Writer
The Elverhoj Museum of History and Art will be presenting a documentary film screening of "Passage To Sweden" at 4 p.m. Sunday, April 30, in the Parish Hall of Bethania Lutheran Church in Solvang.
"Passage To Sweden" shines a light on the mostly unheard story of how thousands were spared from the Holocaust by being smuggled into Sweden. Focusing on World War II in the Scandinavian countries, it illustrates how ordinary citizens worked to save the lives of their Jewish countrymen when the Nazis closed in. Supported by archival footage, the film captures the courage, compassion, and protection that Scandinavian countries (especially Denmark) and their citizens offered refugees facing persecution.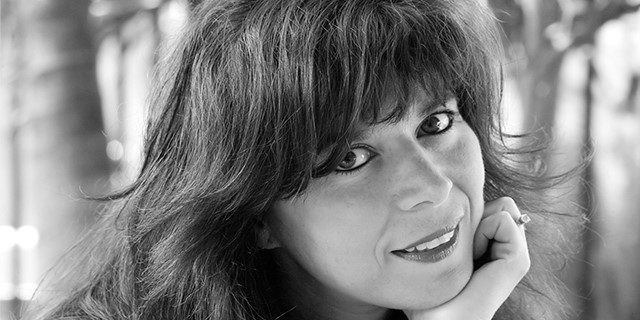 "Passage To Sweden" is the work of independent filmmaker, director, producer, and writer Suzannah Warlick, owner of Bubble Soup Productions. Warlick shot 130 hours of material weaving together archival film footage, photographs and interviews with people who lived in Denmark, Norway, Sweden, and Hungary through the war years. She is on a mission to have as many people as possible watch the film.
Warlick's love of documentaries and independent films led her to create and develop the CBS Film Series in Santa Clarita.
"Passage to Sweden" illustrates how from 1940-45, the sheer luck of where they lived made a world of difference to the Jewish people of Scandinavia. For unique political and geographic reasons, the Scandinavian Jews of Sweden, Norway, and Denmark had very different experiences. Warlick's one-hour film explores the different treatment of Jews in the three Scandinavian countries during World War II. By rescuing and giving sanctuary to Jews, Sweden and Denmark acted as "righteous nations," in contrast to Norway, which did not. The contrasting ways in which their respective leaders and ordinary everyday people behaved under those dire circumstances offers a rich morality lesson that could educate people from all walks of life.
The film tells of how Jews were rounded up and sent to concentration camps during the German occupation. Defying the occupying German forces, and protecting fellow citizens, spontaneous and dramatic rescue operations were conducted to save thousands of Jewish lives. First-hand personal accounts in the film also convey the extraordinary ways Swedish diplomats leveraged their political position to save Jews from within Hungary and Germany.
In "Passage to Sweden," special attention is paid to the Norwegian resistance, the citizens of Denmark, the Swedish Red Cross, Raoul Wallenberg, and Count Folke Bernadotte, who risked their own lives to protect their Jewish neighbors.
"The film is my way of honoring those who acted as 'up standers' instead of 'bystanders' during one of the most horrific times in history," said Warlick. "People who risked their lives, showed courage and compassion to save Jews during the Holocaust need to be remembered and have their legacy kept alive. 'Passage To Sweden' is a powerful example of how anyone can make a difference, how leadership matters, and how solidarity with our fellow citizens is vital to ensuring fundamental human rights for all of us."
"I made the film at the request of Chana Sharfstein, one of the narrators and Swedish native," Warlick explained. "At the time she was a tour guide giving Jewish tours to Scandinavia and mentioned that many people weren't aware of what happened in Scandinavia during WWII. I didn't know much about what happened in that part of the world myself. Chana was an orthodox Jewish child living in Stockholm during WWII and had a very happy childhood, while Jews in neighboring countries were being rounded up and taken to concentration camps. This piqued my interest in making the film.
"Since the release of 'Passage To Sweden,' we have been educating audiences around the globe. Chana was right — many people aren't aware of this unfamiliar chapter in WWII history. It's been a real pleasure to be able to bring some new information to people through the film."
Warlick said any organizations, schools, companies, museums, or clubs who would like to share the film with their community can email passagetosweden@gmail.com for more information. Warlick is interested in educating as many people and students as possible.
"'Passage To Sweden' is an important film and I hope to see people of all ages at the free screening," said Esther Jacobsen Bates, executive director of the Elverhoj Museum of History and Art.
"Passage To Sweden" is presented by the Elverhoj Museum of History and Art with the support of the Santa Ynez Valley Jewish Community and the host location, Bethania Lutheran Church.
Admission is free. Doors open at 3:30 p.m. with book sale and exhibit about the Danish WWII boat rescues.
Bethania Parish Hall is at 603 Atterdag Road, Solvang.