Staff Report
With the lockdown orders and heightened emotional and financial stresses caused by COVID-19, domestic violence is more prevalent than ever. Family violence affects not just adults and children, but pets, too. So many of our community members and their animals are being harmed in a place where they should feel safest: their own home. C.A.R.E.4Paws and local agency partners are here to provide a refuge
C.A.R.E.4Paws' Safe Haven program (care4paws.org/safehaven) ensures domestic violence victims can find safety for their pets when they leave an abusive situation. Pet owners exposed to domestic violence can seek emergency shelter with their companion animals through Domestic Violence Solutions (DVS) and C.A.R.E.4Paws will arrange for immediate, anonymous foster care or boarding for the pets. Victims and law enforcement can also contact C.A.R.E.4Paws directly for support.
Family violence statistics were staggering even before the social isolation enforced by COVID-19, making a program like Safe Haven desperately needed. Isolation and lack of social support contribute to the increased risk of domestic violence. Pets are often used as a way to control the family and may prevent members from leaving out of fear something will happen to the animal. In surveys of women entering domestic violence shelters, as many as 85 percent reported that their pets had been threatened, tortured or killed by their partners.
"Now more than ever, we need to provide a safety net for those in need of support," says C.A.R.E.4Paws' Executive Director and Cofounder Isabelle Gullo. "Safe Haven will protect and care for pets until they can be reunited with their loving owners. We hope this encourages community members to reach out for help and seek safety with their companion animals."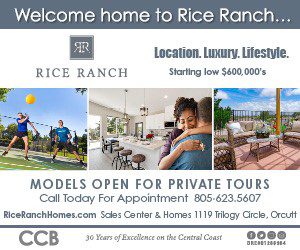 Pets enrolled in Safe Haven are sheltered with love and also have access to veterinary care in C.A.R.E.4Paws' mobile veterinary clinic as well as behavioral training, if needed.
"The partnership between Domestic Violence Solutions and C.A.R.E.4Paws has become an essential part of the services we offer to shelter clients who have pets," says Jan Campbell, Executive Director of Domestic Violence Solutions. "Knowing that their beloved pets are safely and confidentially housed helps to mitigate trauma suffered by domestic violence survivors and their families."
Other critical Safe Haven collaborators include C.A.R.E.4Paws' partners in the Animal Welfare Alliance of Santa Barbara County—Animal Shelter Assistance Program (ASAP), Dog Adoption Welfare Group (DAWG) and Santa Ynez Valley Humane Society—as well as Santa Barbara County District Attorney's Office Victim-Witness Assistance Program, whose advocates are specially trained to help victims of abuse.
"Our goal is to support crime victims and witnesses as they move from victim to survivor to empowered," says Santa Barbara County District Attorney Joyce E. Dudley. "We know a significant step toward that is to help them and their loved ones (including their pets) feel safe. Toward that end we proudly partner with C.A.R.E.4Paws and Domestic Violence Solutions."
For more information about C.A.R.E.4Paws' Safe Haven program, visit care4paws.org/safehaven or contact C.A.R.E.4Paws at safehaven@care4paws.org or (805) 335-7524. 
For a quick guide to all services provided to pet owners in need during COVID-19, as well as ways in which community members can help others during this crisis, go to care4paws.org/petstrong.