Born and raised in the Philippines, she dreamed of becoming a dentist since she was a young girl
By Pamela Dozois
Contributing Writer
Catherine Streegan, DMD, celebrated 30 years of practicing dentistry in the Santa Ynez Valley last October with a picnic at Sunny Fields Park. She invited all her patients, vendors, past employees, and dental offices in the Valley. She treated them to gifts, Mexican food, desserts she made and and a live Mariachi band. Known for her gentle touch, some of her patients even fly in from other states to have their dental work taken care of.
Streegan, or Dr. Cathy, as she wishes to be referred to, grew up in the Philippines, the fourth of six children. Her family was in the furniture business but the business world was not for her. Even as a young child, her dream was to become a dentist.
"When I was between 6 and 8 years old, I went to my first dental appointment, told my mother that I wanted to be a dentist, and I never looked back," she said.
Dr. Cathy initially came to the United States as a Rotary exchange student in Seattle, Washington, when she was 16 years old.
"I felt it was a turning point in my life," she said. "Every time we went on a field trip, we were accompanied by two chaperones who happened to be dentists. Even the Rotary District governor was a dentist. I told them I had a dream of becoming a dentist, and they advised me to continue my studies in that direction. So, I did, graduating with a degree in dentistry from Centro Escolar University in the Philippines.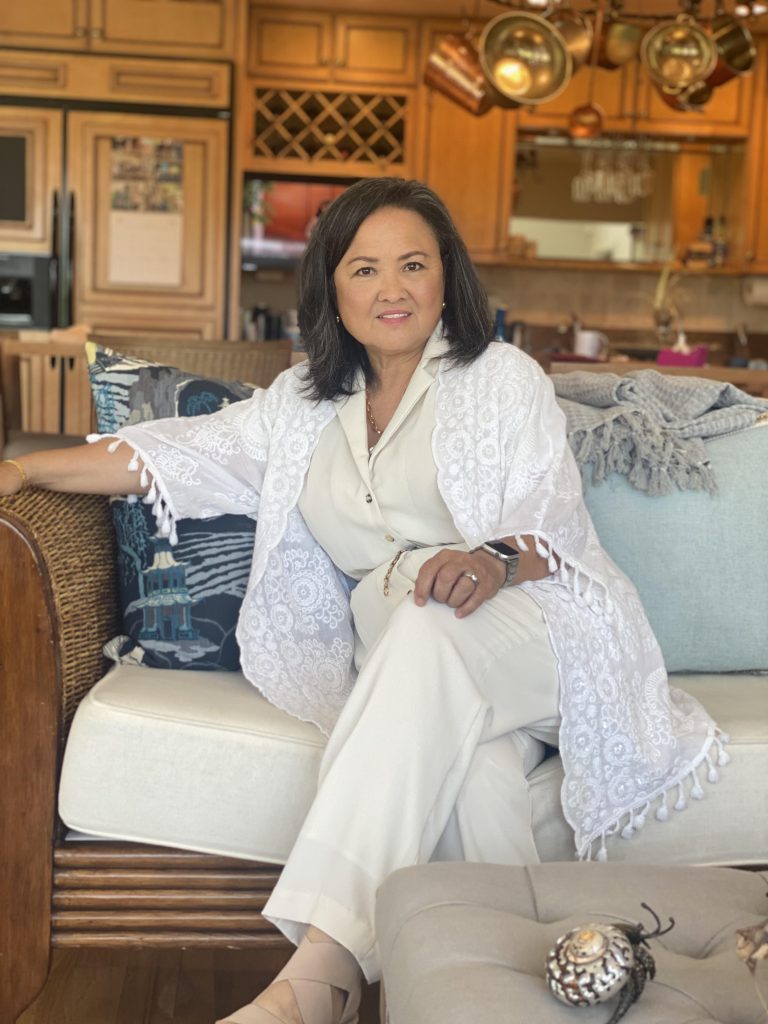 "I kept in touch with them during my studies. One of the things I will always remember is a letter I wrote to Dr. Richards in Seattle saying that I was afraid to start my clinical (working on patients) because I was afraid of hurting them. His answer was that I was going to be a very good dentist because I would be very careful and try very hard not to inflict pain. And I have held onto that ideal to this very day, and this is why I believe that I attract the most fearful patients in the Valley."
After graduating in the Philippines, at 25, Dr. Cathy returned to the United States to further her studies at UCLA. In order to practice dentistry in the U.S., she said she needed to have additional education to pass the Dental Board, which took her a few years. It was there that she met her first husband and moved to Santa Barbara County where she worked for a short time and then bought a practice in Solvang.
"In the beginning of my practice, I worked long hours and I was beginning to feel burned out within the first year," she said. "I was open from 8 a.m. to 6 p.m. working six days a week. I didn't know any better, I just felt like I had to work that hard to support my family and be successful. With the advice I received from a mentor, I limited the number of hours from 7 a.m. to 2 p.m., four days a week. I discovered that I had a balance between office, home, and family life and could sustain it up to this day."
"Some of the best advice I have ever received is to begin with the end in mind," she explained. "We are all energy, and in dentistry, it requires a lot of energy both for the giver and the receiver. We must find a balance in all things. By finding a balance in my practice I became a better mother, spouse, and person."
Dr. Cathy had two children with her first husband, both girls, Cedar and Sazan. She met her second husband, Chris Catani, on an unexpected "love boat" cruise, and she has been married to him for 26 years, and they have a son, Mario.
Dr. Cathy says her favorite passion is cooking and entertaining her friends. She also loves to decorate her house. In addition to her many interests, she enjoys buying houses and fixing them up, either for resale or to rent.
"My family has been in the furniture business in the Philippines and in Indonesia for 50 years, so I guess I have inherited the love of decorating from them," she said. "But my most favorite pasttime is to go 'glamping' in our 16-foot Airstream and take our electric bikes."
Dr. Cathy believes in giving back to the community she so loves. She is currently on the boards of the Atterdag Village and the Solvang Theaterfest. She is also president of her Homeowner's Association and treasurer of her office's Village Lane Association.
"I have been so blessed in my life to have lived in the Valley," she said. "I have been blessed to have a wonderful loving husband, three successful children and the best community in which to raise them, the best patients, and all the wonderful friendships I have made here in the Valley. I hope to continue to 'pay it forward.'"
Dr. Streegan's office is at 2027 Village Lane, Suite 201, Solvang. For more information, call 805-686-2492.