Staff Report
Chad Stacy, CFO of Dunn School, has been awarded the 2020 Will Hancock Unsung Hero Award from the National Business Officers Association (NBOA).
Stacy was one of 10 business officers nationwide to receive the award. He was nominated for the award by several members of the Dunn School administration to recognize his efforts in helping the 64-year-old private independent school navigate the challenges of the COVID-19 pandemic with success.
The NBOA gives the Unsung Hero Award to independent school business officers who have made extraordinary contributions to their schools. The prize is named after Will J. Hancock, a school administrator who always went above and beyond the call of duty during his 35 years at Hawaii Preparatory Academy. Hancock influenced and inspired countless school business officers throughout his long career.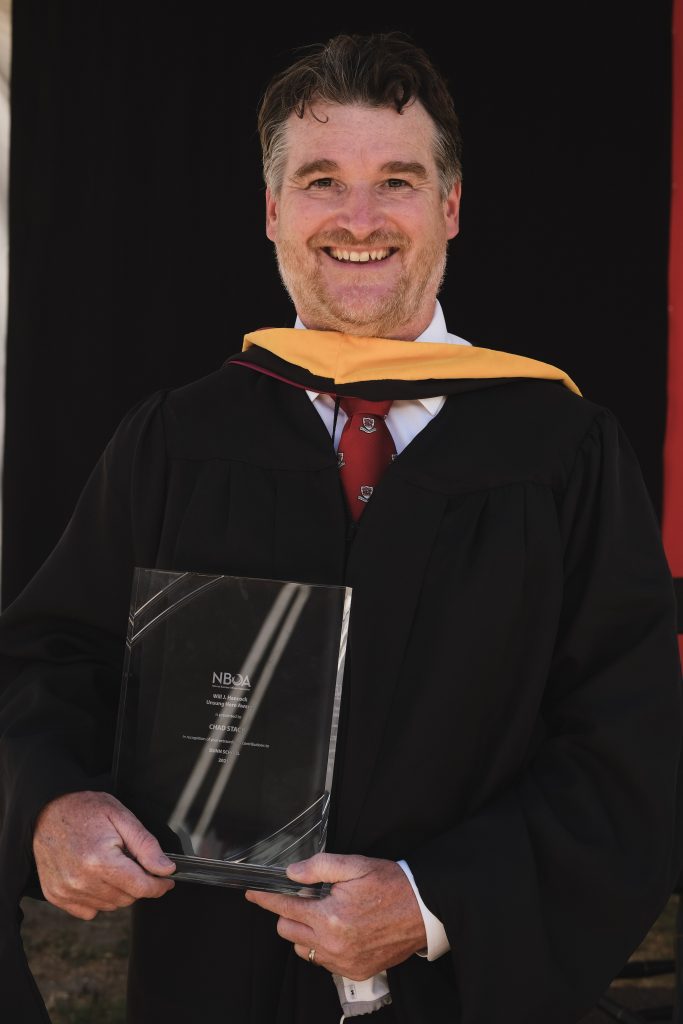 Head of Dunn School Mike Beck explained his motivation for nominating Stacy for the award.
"Chad is most deserving of this recognition," Beck said. "He has been an outstanding financial advisor to the Dunn School Board of Trustees and a critical contributor to the Senior Leadership Team (SAT). From creating a financial heat map to managing the school's budget, Chad has helped Dunn establish a sustainable financial model."
For more information about the NBOA Unsung Hero award, visit https://www.nboa.org/about-nboa/awards/unsung-hero-award.
For more information about Dunn School visit www.dunnschool.org.