By Raiza Giorgi
publisher@santaynezvalleystar.com
Usually, Fred Lageman plans all year for his epic Halloween Haunted House, but this year he had about a month and a location change and was excited for the challenge.
"With the Solvang Festival Theater under renovation and COVID restrictions we just weren't sure until about a month ago when we got the green light," he said. "I am enjoying the challenge of having zero budget and designing it around props we already have."
The annual Haunted House is put on by the Solvang and Buellton Parks and Rec departments, under the direction of Lageman's vision. With the theme of "Face Your Fears" this year, the attraction will return Oct. 29 and 30 to the back parking area of the Solvang Parks Department along with a small Halloween Street Fest.
"We decided to switch the dates this year as well, as Halloween falls on a Sunday, and it also gives our staff and volunteers to go trick or treat with their families on Halloween," Lageman said.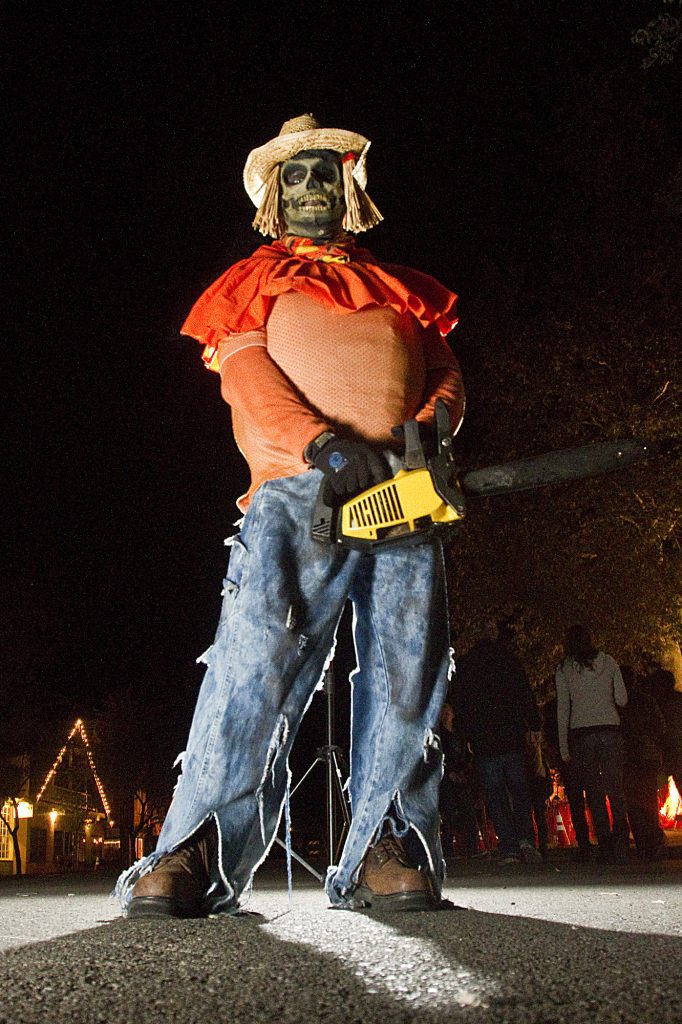 For 27 years, it has been a Valley tradition to brave the approximately 20-minute guided tour through the theater building and grounds, and Lageman said he plans on making the location change just as terrifying as he can.
"The maze will take people through three sections: Old West, Clowns and Phobias (which include spiders, creepy dolls and tight spaces)," Lageman said.
A more kid-friendly version for young children will be available from 6 to 6:30 p.m. each night. A scarier version for older children and adults will run from 6:30 to 9:30 pm.
More than 2,000 people walk through the mysterious Haunted House every year, which raises around $20,000 for Parks and Rec programs.
"I really enjoy the creativity aspect of doing the set construction and seeing it come to life," Lageman said. "I also really love entertaining the community."
This year's Haunted House still needs monsters (actors) and tour guides, as well as volunteers to help with the construction and dismantling of the set. Construction starts on Oct. 20 until the day of the event.
Applications are available in the Solvang Parks and Recreation office or on www.cityofsolvang.com. For more information, call 805-688-PLAY.
Tickets are available online on the city's website and BuelltonRec.com, as well as at the door.