P.E.O. Sisterhood honors scholarship recipient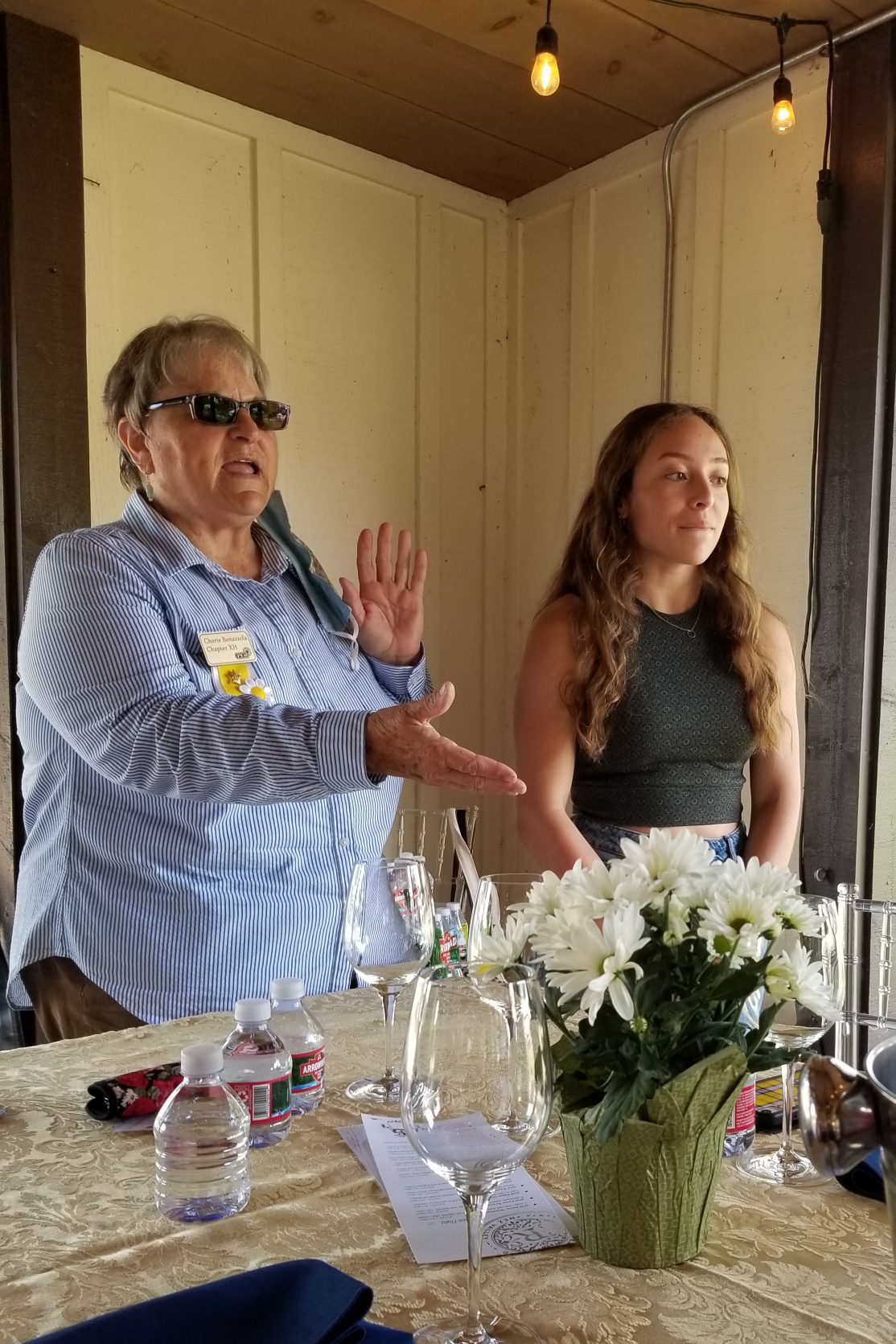 The Santa Ynez Chapter of the P.E.O. Sisterhood held a scholarship luncheon Aug. 11 at Rideau Winery in honor of Danai Alvarez, the 2021 recipient of the organization's annual Santa Ynez Valley High School Scholarship. 
Cherie Bonazzola, chairman of the scholarship committee, praised Danai for her excellent grades and extensive community service while working throughout her four years of high school.
Danai will be attending Santa Barbara City College with plans to transfer to a four-year school in pursuit of a health science degree with future plans to be a physician's assistant.
P.E.O. is an organization where women celebrate the advancement of women; educate women through scholarships, grants, awards, and stewardship of Cottey College; and motivate women to achieve their highest aspirations.
If you know of a woman who is looking for assistance in these areas of education contact President Sue Watkins 805-680-2965.
First American Title hosts school supply drive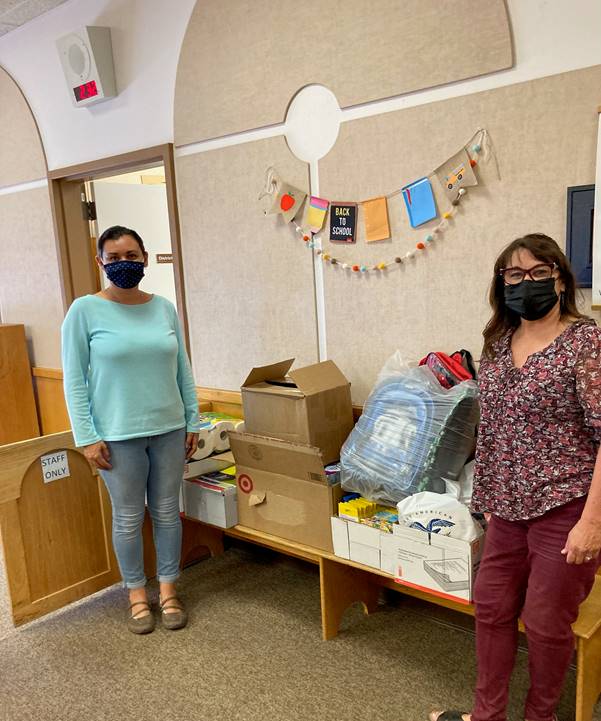 First American Title recently held a school supply drive for the various schools in the Santa Ynez Valley. 
Donations were dropped off by Sept. 1, at the business' Solvang office and then staff members sorted the items to drop off at several campuses. Items donated included pencils, glue sticks, facial tissues, wet wipes, hand sanitizer, paper towels, highlighters, backpacks, folders, binders, erasers, composition books, pens, rulers and more.
"We appreciate our teachers and know what a difficult school year we've had not just for students, but for our teachers as well," said Lucy Padilla, brand manager for First American Title. "As members of our community, Jennette, Lesli and I, all grew up and went to school in the valley, so our local schools hold a special place in our hearts.
"This was just a simple way to bring our realtors, lenders, clients and employees at First American Title together for a wonderful cause."
First American Title is located at 377 First Street in Solvang. Contact them at 805-688-6060 if interested in donating to a future supply drive.
Genealogy column resuming in October
For anyone interested in American Civil War history, local genealogy expert Sheila Benedict said she is personally interested in the Irish men who served.
For that reason, she has been putting together a database of Civil War soldiers who identified themselves as born in Ireland and are buried in California. Currently, she is focusing on Los Angeles County because there is a National Veterans Home and Cemetery in west Los Angeles called Sawtelle and most of the county's burials are there.
"I am continuing to add Irish men in all the other 57 counties in a separate folder so if anyone has an ancestor from Ireland who served and is buried in California, please contact me," Benedict said. "I will gladly look up the name and if I have it, will share the information and if I do not have that person yet, would be grateful to you for sharing what you have with me."
For those that have asked, Benedict's column will be back in October and she will occasionally put information in it about Santa Barbara County Civil War Irish soldiers.