Raiza Giorgi
publisher@santaynezvalleystar.com
Two local business and tourism agencies have received honors at the recent Telly Awards, according to their winners list. The the Solvang Chamber of Commerce won Bronze in the General – Local TV category, and Visit the Santa Ynez Valley (Visit SYV) won Bonze for General – Promotional Video.
"The Solvang Chamber of Commerce launched several special initiatives to enhance the City of Solvang and the ability of its businesses to thrive," said Tracy Beard, executive director of the Solvang Chamber.
The award was for the Solvang Chamber's advertisement featured on KEYT featuring many local women representing their businesses, professional, philanthropic and personal passions and contributions to Solvang and the Santa Ynez Valley.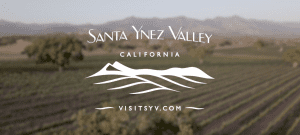 Visit SYV's video focused on their promotion of various activities in the valley from visiting Ostrichland USA, horseback riding, wine and beer tasting, as well as the branding of their slogan "Easy to Find, Impossible to Forget."
"The Visit the Santa Ynez Valley team (Danielle Laudon Ruse, Marisa Yott, and me) are very proud to have won this award for our first official venture into producing video to promote our region. This is only the beginning," said Shelby Sim, President/CEO for Visit SYV.
Notable past local winners of a Telly Award was in 2009 when the Solvang Conference and Visitor's Bureau won Bronze for their Amgen promotional video in the category of Commercial Regional TV & Multi-Market Cable – Travel/Tourism.
Founded in 1979, the Telly Awards honors video and television made for all screens and is judged by The Telly Award Judging Council; a group of leading video and television experts from some of the most prestigious companies in entertainment, publishing, advertising, and emerging technology.
View all of the winners of the 40th Annual Telly Awards winners at www.tellyawards.com/winners.