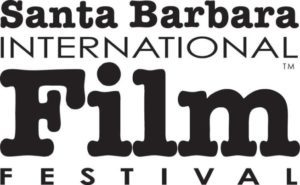 Staff Report
As part of the Santa Barbara International Film Festival, "Santa Barbara Features" is a selection of films that are directed by Santa Barbara filmmakers or feature key issues in the community.
Show times and locations are subject to change, so refer to the film festival's website (www.sbiff.org) to get updated information and buy tickets that range from Feb. 1 – 11. See the bottom for the series hosted by Visit the Santa Ynez Valley!
Santa Barbara Features:
"Every 40 Years​"
Gunhill Road returns to music 40 years after breaking into the Billboard Top 40 charts. "Every 40 Years​" is about second chances and the power of chasing your dreams one more time. Directed by Eric Goldrich and Benjamin Friedberg.
"The Gateway Bug​"
More than 2 billion people on earth eat insects for protein. "The Gateway Bug" explores how changing daily eating habits can feed humanity, one meal at a time, in an uncertain age. Directed by Johanna B. Kelly.
"Gaviota: The End of Southern California​"
In a monumental collaboration of artists, activists, and environmental organizations, this film documents the last remaining 20 miles of wild coastline in Southern California and the wildlife that thrives there. Directed by Shaw Leonard.
"Lives Well Lived​"
Forty people age 75 to 100, with a collective life experience of 3,000 years, share their secrets, wit, and wisdom on how to live a meaningful life. Directed by Sky Bergman.
"Seraphonium Live!​"
More than 40 Santa Barbara musicians perform the genre-bending debut album by Monte Schulz's "Seraphonium" in a sold-out performance at Santa Barbara's Marjorie Luke Theater. Directed by Byl Carruthers.
Santa Barbara Shorts
"The Hostage​"
Two incompetent kidnappers struggle with a very resilient hostage and must decide what to do with him. Directed by Bryce Paul, featuring Andy Fernuik, Paul Miller, John Robilette, Mike Power.
"The Financial Teller​"
Robert's retirement strategy changes after he meets with a financial planner. Directed by Mike Winger, featuring Robert Byrne, Hayley O'Connor, Hope Zweig and Sean Jackson.
"Twinsburg​"
Feeling sentimental about his fading twin identity, Jerry reunites with his reluctant brother at the world's largest gathering of twins.  Directed by Joe Garrity, featuring Joe Garrity, Phil Garrity, Kate Charlotte Hodges and Tess Hodges.
"Working Class Hero"
Two office workers are convinced their colleague is the superhero "Superior Man," and they go to great lengths to prove it. Directed by Jake Martin, featuring Colleen Klinefelter, Logan Hunter and Nick Cron-DeVico.
"Last Blind Date​"
A sham-man and a bungling woman meet on social media for their last blind date. Directed by Brent Florence.
"My Marilyn​"
A young, Marilyn Monroe-obsessed actress struggles with delusions of grandeur, identity, and her own naiveté in Hollywood. Directed by Marcus Mizell, featuring Courtney Morse, Beverly Hyde, and Spencer Gibb.
"One Shot"
An ex-military man is home, and he is on a personal mission. It all comes down to one night, one plan, and one shot. Directed by Ryan Slattery and featuring Mario Guilin and Alexa Rakow.
"Someone's Hero​"
After his brother's death, a washed-out police cadet who is failing to carry on his family's legacy of decorated police officers decides to find the hero within in the most roundabout way – the Neighborhood Watch. Directed by Amalie Lintrup, featuring Hunter Paul, Aaron Anthony and Andrew C. Fultz.
~~~~~~~~~~~~~~~~~~~~~~~~~~
Daily FREE seminars at the Visit The Santa Ynez Valley Lounge at the Festival Pavilion.
TOPIC: CONVERSATION WITH THE FILMMAKERS OF CHARGED (OPENING NIGHT FILM)
Thursday February 2 – 11 a.m.
TOPIC: INDEPENDENT FILMMAKING Friday Feb. 3 – 11 a.m.
TOPIC: DOCUMENTARY FILMMAKING Sunday Feb. 5 – 11 a.m.
TOPIC: SOCIAL JUSTICE DOCUMENTARY FILMMAKING Monday Feb. 6 – 11 a.m.
TOPIC: MAKING SHORT FILMS Tuesday Feb. 7 – 11 a.m.
TOPIC: SANTA BARBARA FILMMAKERS Wednesday Feb. 8 – 11 a.m.
TOPIC: INTERNATIONAL FILMMAKERS Thursday Feb. 9 – 11 a.m.
TOPIC: REEL NATURE DOCUMENTARY FILMMAKERS Friday Feb. 10 – 11 a.m.