Event sounds good, tastes good — and does good
Star Report
The annual Jazz and Olive Festival will return for its 13th year from 1 to 4 p.m. on Saturday, June 3, at Lavinia Campbell Park in Los Olivos, serving local wine and food to the sounds of Grammy-nominated musicians.
The event is sponsored by the Los Olivos Rotary Club, which uses all proceeds for scholarships and community projects, according to Rotarian Peter Robbins.
"All of the staff are volunteers and we have no overhead, so all the proceeds go back to the community. It's a great event to showcase that we have more than just wine. We have great food and great music," Robbins said.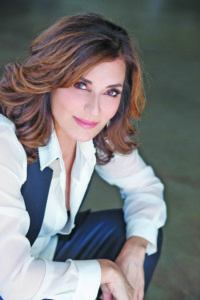 Grammy-nominated vocalist Denise Donatelli and Venezuelan pianist Otmaro Ruiz will be featured musicians.
"I have loved jazz music ever since I can remember. My favorite memories from after school were going home and putting on my parents' records and singing," Donatelli said.
Her biggest influences growing up were Nancy Wilson and Carmen McRae.
"I love this event, and the Rotary members have become like family because we speak quite often," she added.
The number of tickets are limited because organizers want to retain a hometown feeling with the event. Advance purchase is recommended because of frequent sell-outs.
Booths will feature 30 wineries and Figueroa Mountain Brewery as well as free "olive-related" appetizers prepared by local chefs — both amateur and professional.
In addition to awarding thousands of dollars in scholarships annually to local students, the Los Olivos Rotary helps causes that range from Solvang Friendship House to the Valley Wind Ensemble and the Santa Ynez Valley Botanic Garden.
To buy tickets or help sponsor the event, log onto jazzandolivefestival.org or call 325-9280.