Colorful vehicles, costumes, and banners the order of the day for second annual Pride Parade and Festival
By Mike Chaldu
michael@santaynezvalleystar.com
For the second straight year, the streets of Solvang were the setting for a demonstration of color, celebration, and pride.
On Saturday, June 24, the local group SYV Pride held its 2nd Annual Pride Parade and Festival in the middle of town. Like last year's inaugural event, the parade started on Alisal Road, turned left to Copenhagen Drive, then left at 2nd Street before heading back to the staging area at Alisal.
Among the participants in the parade were religious groups (Bethania Lutheran Church and the Santa Ynez Valley Jewish Community), businesses (Solminer Wine Company and Queen Cup Coffee), and LGBTQ+ support groups (Allan Hancock College Pride Alliance and Free Mom Hugs), just to name a few.
They were all met with enthusiastic crowds lining Copenhagen Drive.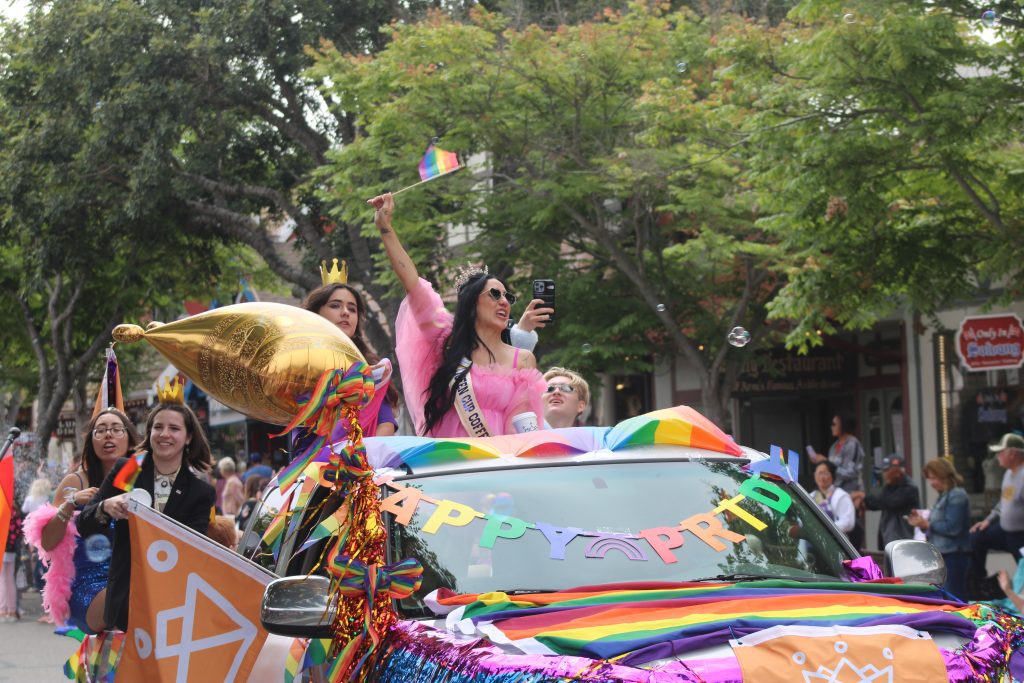 One member of the crowd who was enjoying the event was Nel Maldonado of Buellton, who came equipped with a rapid-fire bubble machine, which put to use after being egged on by his fellow spectators.
"To me, it's all about coming out here and having fun," he said. "I can just be myself."
An acquaintance of Maldonado's added, "What this is all about is us not having to hide."
There were also those who came to express support, like Craig and Danielle McLellan, who brought their two young children to see the parade.
"We live here and we like to support an inclusive community and help our kids understand and learn that too," Craig McLellan said.
After the parade, Maggie Moreton, the co-advisor of the Hancock College Pride Alliance, said the event in Solvang is a sign of how LGBTQ+ acceptance is improving.
"On our campus, we have a president [Kevin G. Whalters] who's been leading the charge with me and [LeeAnn] McNulty, who's our other advisor," Moreton said. "I think right now it's important to be visible. We're adding a pride flag to the Student Center and opening a pride center in January for LGBTQ+ students and allies, so that's really good."
Moreton's colleague on the AHC float, Student Activities Specialist Henry Schroff was at the first SYV Pride Parade last year, and said this year's was even better.
"I thought the crowd was really into it last year, I really liked the vibe," he said. "People were really enthusiastic this year; we were getting huge cheers."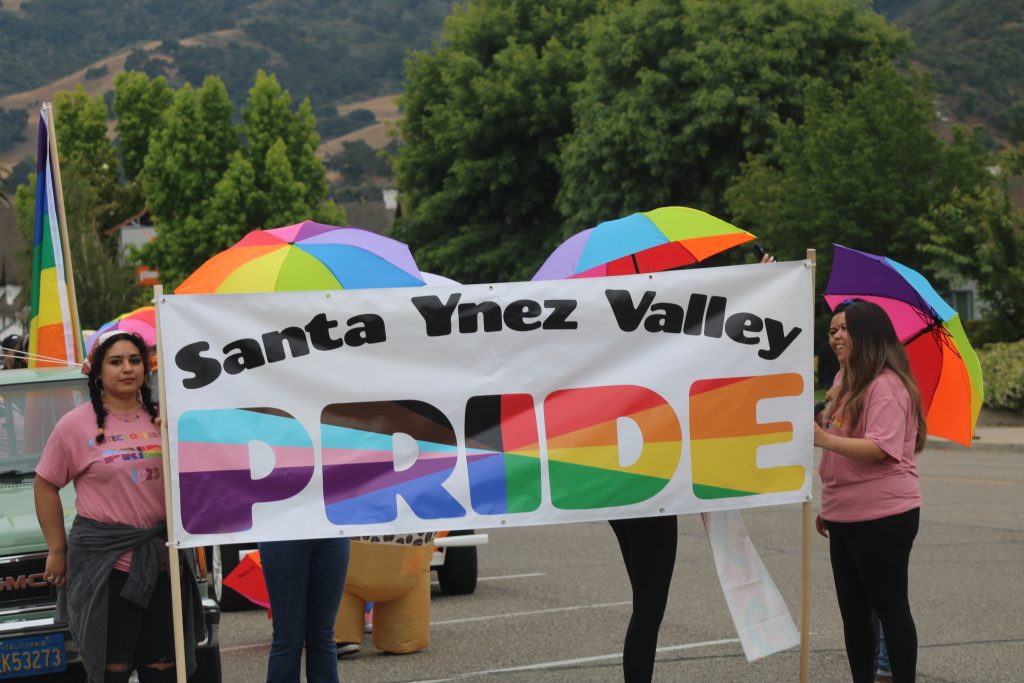 Alyce Barrick, the vice president of SYV Pride, had her group representing her business Queen Cup Coffee, and said interest in the event seems to be taking off.
"I would say there's three, maybe four, times the people we had last year," Barrick said. "Like, I think I was crying the entire time. I've never seen so many people having a great time."
While she happy about how the parade and the Pride Festival was going, Barrick did touch on some of the controversy outside of the event, such as the debate the City of Solvang had over pride banners being put up, and reports of pride flags being taken from private property in nearby Los Olivos.
"There's been a hint of negativity, but it only makes a bigger call for ally-ship," she said. "So any bit of hate, you're only igniting the fire for support. We're here and we're not going anywhere."
Harry Mullen, Barrick's colleague on the SYV Pride Board and an employee at The Queen Cup, likened the situation to a mythical creature.
"I think of it like a hydra," Mullen said. "Almost every rainbow they tear down, we put two more up in town. There's a lot of rainbows in town now."
After the parade, the Pride Celebration was held in Solvang Park, which included live music, food, and a beer and wine garden. There was also a makeshift plaza with a number of goods and services for those in attendance.