Former Disney designer Art Alvarez is being inducted into the Airbrush Hall of Fame this summer
By Pamela Dozois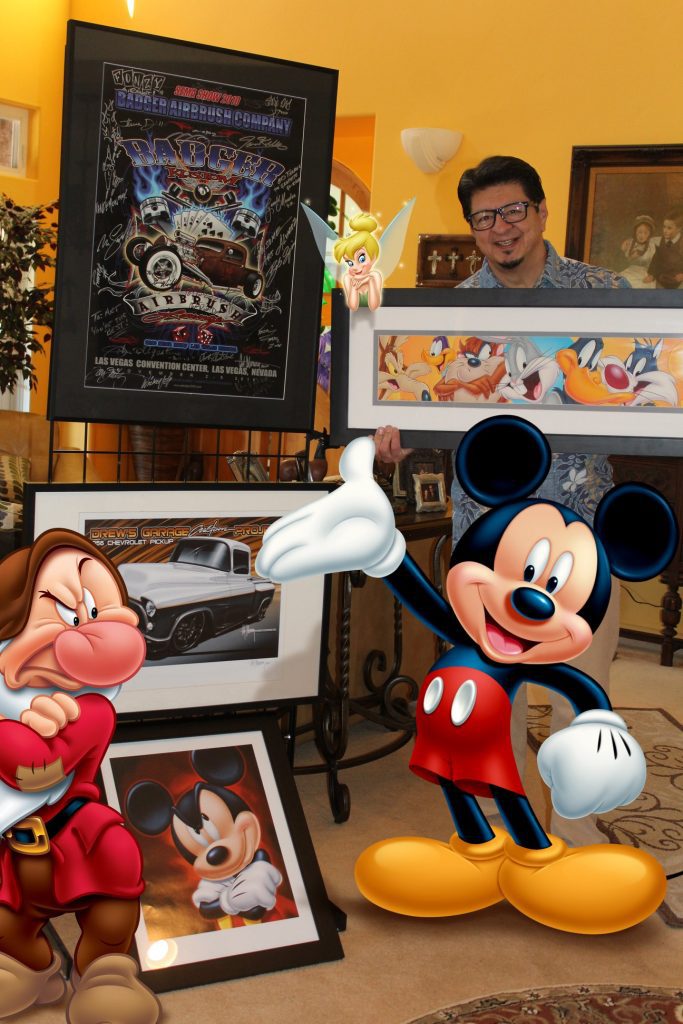 Contributing Writer
Tucked away in a charming little alcove, unofficially named Fairytale Lane, is the newest fine art gallery in Solvang, called A. Alvarez Fine Art Gallery and Art Studio.
His parents naming their son "Art" seemed to foreshadow the career path he would take in life, one of a lifelong dedicated artist. Alvarez has been painting since 1980, but his love of art started in childhood.
Alvarez likens his life story to that of Forrest Gump with surprise encounters with "just the right people" at "just the right time."
"I was one of those kids who couldn't put a pencil down and was constantly getting into trouble drawing monster hot rods," said Alvarez who, in his youth, considered himself a rebel artist.
He attributes some of his artistic inspiration to his seventh-grade teacher, Marjorie Hasley, who was not only a teacher, but an artist in her own right. She saw that he had talent and supported it.
Born and raised in Santa Ynez, Alvarez moved to Modesto after graduating from Santa Ynez Valley Union High School.
"At that time, I didn't know I was an artist and attended Turlock College, focusing on business," he said.
His parents, Leo and Elvira Alvarez, arrived from Jalisco in the 1950s. Leo gradually built a small empire, selling animals to stockyards while his wife raised their daughter and six sons.
"I was a first-generation American and, of course, like any parent, they wanted me to go into a field they thought would be lucrative and secure and art was definitely not in the cards," said Alvarez.
Alvarez quickly landed a job with Foot Locker when the brand was new to the athletic scene, having only 40 stores in the country at the time.
"Because I had played football and baseball in high school, it was so easy for me to know what the athletes wanted and I sold everything the store carried," said Alvarez. "I went from assistant manager to manager within four months."
However, Alvarez fell into the art scene in a decidedly unexpected way, while on an outing to a car show in Turlock.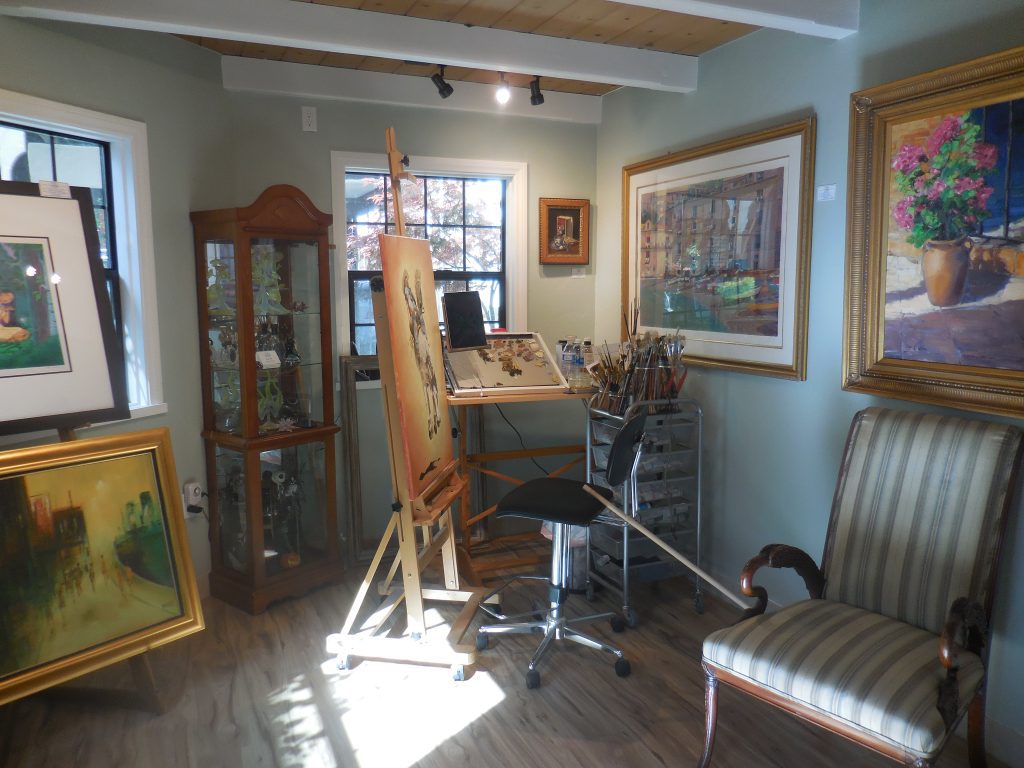 "I made friendships with all the managers in the mall, and one day we decided to go to a car show," explained Alvarez. "It was the first time I had ever been to a car show. They were few and far between at the time. My jaw dropped when I saw a guy painting a car on T-shirts using a metal tube, which blew out colored mists of paint. It was the first time I had ever seen airbrushing and from that moment on, I was hooked.
"I saw all these hot rod T-shirts with crowds of people standing around watching the artist painting them. I also saw a lot of money changing hands. I thought to myself, 'I can do that,' eased up to the artist, and asked a few questions. He knew immediately that I was potential competition. He saw the wheels in my head turning and he made it seem like he had the corner on the market and there was no room for me."
However, that meeting did not deter Alvarez.
"The next day, first thing, I went to Aaron Brothers in Modesto and tried to explain to the store manager what the instrument the artist had been using the previous day looked like," said Alvarez. "She told me it was an airbrush, but that I had to wait until the next day to purchase one. She recommended that I speak to an older gentleman the following day to learn more about airbrushing.
"Bright and early the next day I was at the old gentleman's counter and he sold me everything I needed to get started airbrushing."
Alvarez said he got hooked on it immediately.
"I took it all home and didn't sleep for two days — I was so excited, I couldn't stop airbrushing and having fun, creating, and learning how to control the instrument," said Alvarez. "Two weeks later I returned to Aaron Brothers to show the older gentleman what I had created and he asked, 'Who is teaching you?' and I said, 'Myself.' He said my work looked great but that I needed a little help with the finer details and he showed me how to adjust the instrument to create a finer line."
On the advice of his new-found mentor, Alvarez worked for another three weeks practicing with the pen and learning how to mix the paint. He returned to the store to show the man what he had done and the man, Alvarez said, was "absolutely amazed." He asked Alvarez to return the next day as he had something to show him.
"As I approached his counter, he pulled out five illustrations of automotive design. It turned out that he was an automotive illustrator who worked for major automotive companies in the ad department," Alvarez said. "He was an airbrush expert. That opened my eyes to a new genre: airbrushing. Three weeks later, I was selling my airbrushed T-shirts at an outdoor swap meet in Ceres, California — right out of the back of my car. Within a three-month period, I was making more money in one or two days at the swap meet than I made as a manager at Foot Locker.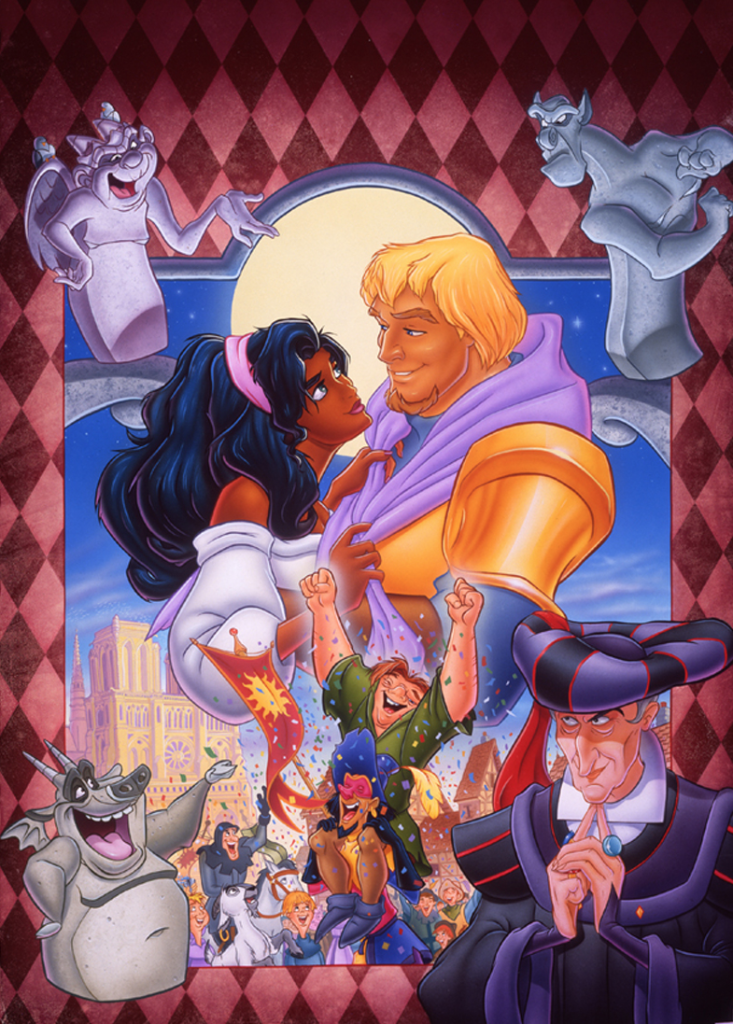 "So, I started doing car shows in Los Angeles and worked with 'Big Daddy' Ed Roth, who was my childhood hero and is considered the father of airbrushing and hot rod building. I toured with Ed for two years and became a top airbrush apparel artist opening a store in Puente Hills Mall, California. where 'Back to the Future' was filmed."
By that time Alvarez was enough of a circuit celebrity that airbrush manufacturers hired him to demonstrate their products at shows. Exhibiting his art work at an art show in Anaheim, representatives from Disney were scouting for background artists to work on "Beauty and the Beast," creating dioramas for windows on Main Street in Disneyland. They saw his work and offered him a job in their Sign Department.
"What was a three-month job turned into a five-year stint with Disneyland in Anaheim," said Alvarez. "I loved the Disney characters, there was so much life in them. And being associated with even the park's Sign Department was a dream come true for me."
At Disneyland, he continued to hone his art.
"At Disneyland, I spent my breaks recreating Disney artwork around my cubicle and around my art station," continued Alvarez. "One day some Disney Imagineers and executives came by and saw my artwork and asked why I was working at Disneyland and not at the Walt Disney Studio. They recommended me to become an apprentice for Eddie Young, a senior illustrator designer working freelance for the Disney Company. He hired me as an apprentice and that's where I learned how to do Disney illustrations the 'Disney way.' Three months later, I had surpassed him as an illustrator of Disney characters. Young arranged for me to show my work to art directors at Disney's Burbank offices."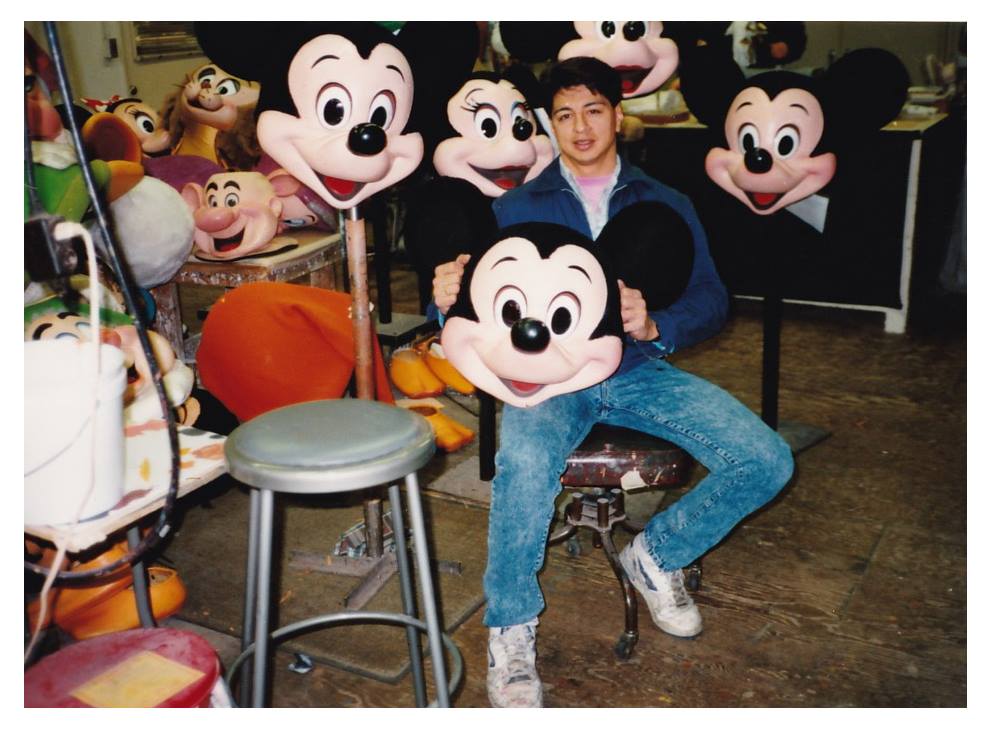 Alvarez interviewed for the upcoming international home entertainment release of "Pocahontas" and three months after quitting Disneyland, he was the senior illustrator/designer for that movie. At a screening of a couple of clips to the marketing and creative people, Alvarez was handed a copy of the "Pocahontas" marketing guidelines. The credits read "Art Director — Vivian Guzman, Illustrator — Art Alvarez."
"Suddenly, I was hit by a wave of emotion," said Alvarez. "Everything I'd been working for was right there in the words 'Illustrator — Art Alvarez.' I wanted to go out into the hallway and scream at the top of my voice like I'd just won the Academy Award for artistry. It was a great feeling."
Alvarez said that he knew that when he saw that airbrush for the first time that that's what he wanted to do with his life — he wanted to be the very best airbrush artist and Alvarez has accomplished his goal. He is being inducted into the Airbrush Hall of Fame this summer.
"What I did with airbrushing I now am doing with oils. I am focusing on creating fine art in oils with the same motivation that I had at the very beginning," said Alvarez. "I want to leave behind a body of art work that people will see and enjoy over and over again after I'm gone."
Alvarez returned to the Santa Ynez Valley and opened up his gallery after suffering a personal loss.
"Laura, my wife of 32 years, and I were in the process of moving from Victorville, California, back to the Santa Ynez Valley when she passed away in 2021," said Alvarez. "It was my goal to open an art gallery in three years, but due to fortuitous circumstances, I opened this past January."
As he displays his work in the gallery, Alvarez's mind harkens back to those who helped him along the way.
"I am grateful to all the people I met in my life who supported my art and gave me the stepping stones I needed to fulfill my passion," said Alvarez. "I feel blessed. God provided me with a gift and I have used it to the best of my ability. I am now happy to be back home in the Santa Ynez Valley where it all started."
The A. Alvarez Fine Art Gallery and Art Studio walls are filled with original paintings and Disney prints, art collections, and works by Kelly Hine, an oil pastels landscape artist, as well as blown glass pieces by artist Seth Brayer, sculpture pieces, and a collection of vintage airbrushes, and Disney memorabilia.
The A. Alvarez Fine Art Gallery and Art Studio will celebrated its Grand Opening on Sunday, May 21, and is located at 1683-A Copenhagen Drive in Solvang. The gallery is open Thursday through Sunday from noon to 5 p.m.
For more information, call the gallery at (805) 691-9058.