Saturday parade, centerpiece of annual community event, celebrates its 'Wild WILD West' roots
By Pamela Dozois
It was a weekend to kick up your heels and enjoy the many activities that were available at this year's Old Santa Ynez Days, which was held on the weekend of June 23-25.
Friday night opened the event with a "Kick-Ass Kick-Off Party" at the Santa Ynez Historical Museum, which featured a traditional Pig Roast dinner with all the "fixin's", courtesy of The Pork Palace, followed by the lively sounds of The Cash Cooper Band.
The annual Old Santa Ynez Day parade was held at 10 a.m., a little earlier than in years past, but it drew hundreds of families anxious to view the parade and take part in the many festivities, including the street faire.
The Grand Marshal of this year's parade were the Santa Barbara County Cattlewomen, who led the parade on horseback. The Santa Barbara County Cattlewomen are well known for positively promoting beef and the beef industry while raising funds for high school scholarships, volunteering, and supporting beef education in community outreach programs.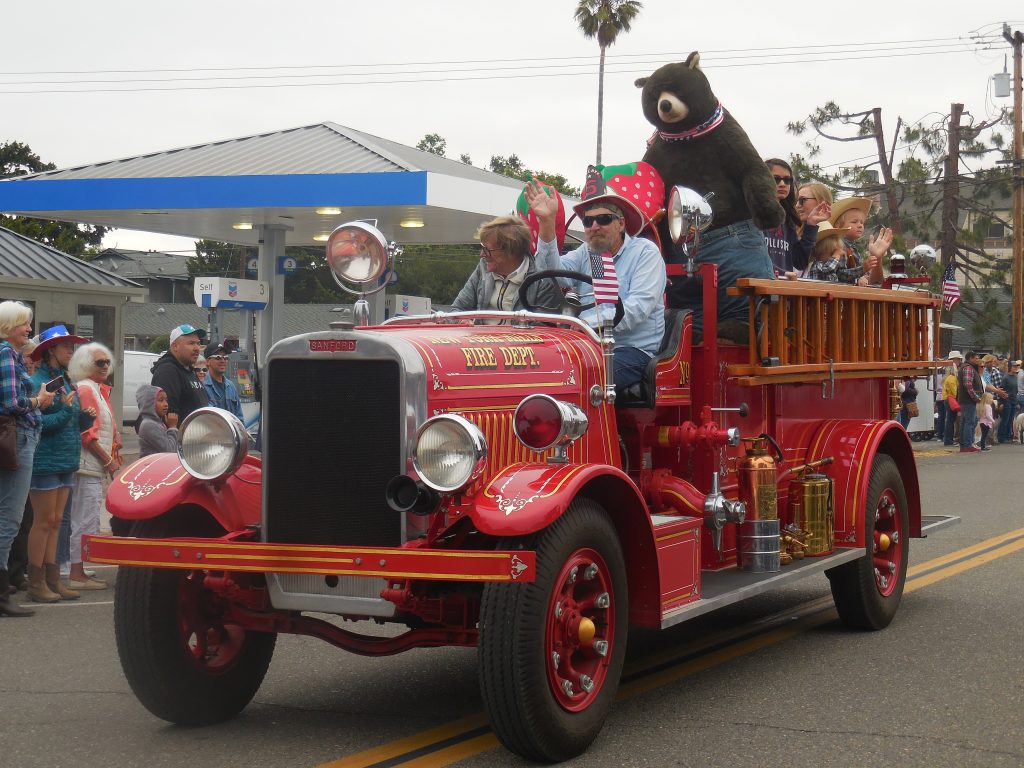 The theme of this year's parade was "Wild WILD West" and featured 31 entries, which included vintage automobiles, trucks, tractors, jeeps, and a 1928 mint condition firetruck. Gabbie Robles, the Santa Ynez Valley Youth Rec Queen, rode in a vintage 1934 Ford Steak Bed Truck courtesy of Dennee's. Miss Santa Ynez Rodeo Queen, Summer, rode on horseback. Members of Santa Ynez Elementary School (go Bobcats!) and the College School District were also represented.
Equestrians, along with dancing horses and traditionally dressed riders, joined in the fun with members of the Santa Ynez Valley Hounds and Hunt Country Riders, exquisitely clad, celebrating their 50th anniversary. Also represented were The Santa Ynez Elks Lodge, Santa Maria Elks Lodge, the Vikings, the Santa Ynez Historical Museum and Parks Janeway Carriage House, Santa Ynez Feed and Milling Co., the Chumash Fire Department, Santa Barbara Search and Rescue, members of the Valley Penning Association, Santa Ynez Riding School, a group of Farmall Tractors all the way from Wisconsin, New Generation Cow Girls from different cities along the Central Coast, Flat Fender Friends, and Draft Mules.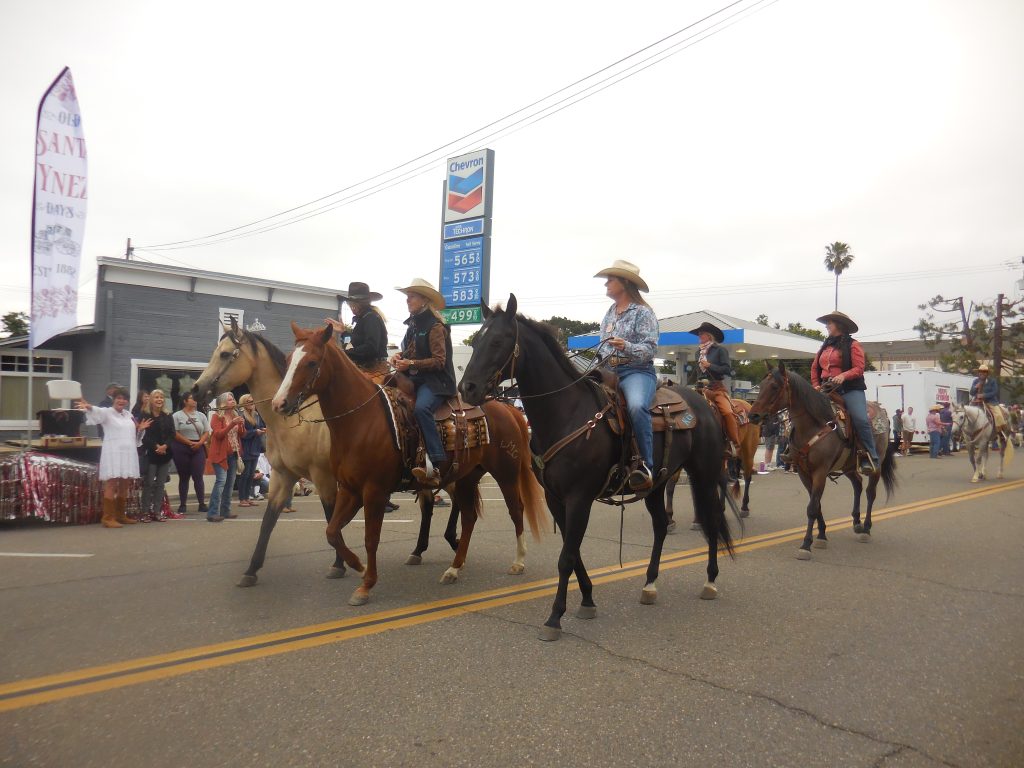 Finally, the Old Santa Ynez Jail brought up the rear for those who hadn't purchased a keepsake leather badge, the proceeds of which go to local schools and children's organizations. People not wearing badges were "locked up" in the Old Santa Ynez jail and had to pay a $1 "bail" to be released.
Vendors lined Sagunto Street selling everything from jewelry, pottery, art, and soap, to food and clothing. The Cadillac Angels supplied the music for the event, and Skip Stecker, "The Dancin' DJ," was the parade announcer. Members of the Central Coast Country Line Dancers led by line dancing instructor Vanessa Robertson invited anyone who wanted to join them for a quick lesson as they danced in the street. A Kids Game Booth occupied the children with prizes to be had. There was a petting zoo, many kid-friendly activities, a fancy boot contest, face painting, and a bounce house for the children to enjoy.
Funds raised from this event will benefit beautification projects in Santa Ynez.
Following the parade, the fourth annual Old Santa Ynez Days Rodeo, a two-day Pro Rodeo qualifying event and the main fundraiser for the Santa Ynez Valley Heritage Foundation featured bull riding, saddle bronc, tie-down roping, break-away, bareback bronc, team roping, barrel racing, and steer wrestling with live entertainment, games, western gear vendors, food, beer, and wine. Junior events included barrel racing, breakaway roping, mutton bustin' and even stick horse races. It was hosted by the Santa Ynez Valley Heritage Foundation and all funds raised from this event will benefit agricultural education and enrichment for local youth.
A great time was had by all.