By Daniel Lahr
Executive Director, Central Coast Film Society
2020 was the year that lots of things changed. In fact, you could probably hear the voice of Heath Ledger's Joker from "The Dark Knight"saying that 2020 "changed things … forever."
Well, it's true! Lots of things have changed for the movie industry thanks to COVID-19 and the 2020 shutdowns, especially when it comes to the movie-going experience.
Fortunately, here in early 2021, we have the vaccines beginning to roll out and hopefully that means a return to normalcy, and perhaps a return trip to the theaters again in a few months. Last year, many films were delayed and pushed to 2021, but some did screen and/or went to an online streaming service, like "Mulan" or "Wonder Woman 1984." But what else were we supposed to see that got pushed back to this year? RottenTomatoes has a whole list of movies, but we have our own list of top 10 anticipated movies that were delayed.
10. "West Side Story"— moved from Dec. 18, 2020, to Dec. 10, 2021
Steven Spielberg always wanted to make a musical and so he decided to remake one of the classic on-screen musicals. But now it seems he will have to wait a little longer to view this must-see remake on the big screen. Well, if someone had to remake it, it's in the best hands possible, even if he is a rookie when it comes to musicals.
9. "Death on the Nile" — moved from Dec. 18, 2020; new date unknown
A sequel (and also remake) to the mildly successful "Murder on the Orient Express" brings together another cast of talented performers stuck together on a boat on the Nile … one of whom is a murderer. Fortunately, our famous detective, Hercule Poirot (played again by Kenneth Branagh) just happens to be onboard and will of course save the day.
8. "A Quiet Place Part II"— moved from Sept. 4, 2020, to April 23, 2021
Another sequel but to the sleeper success of the original movie. "A Quiet Place" stunned audiences with its fresh take on the horror genre, especially from real-life married couple Emily Blunt and John Krasinski. Krasinski, who is known for his role in the television show "The Office,"will return as writer and director of the sequel which will continue to explore this dark world.
7. "Black Widow" — moved from May 1, 2020, to Nov. 6, 2020, to May 7, 2021
Speaking of sequels, this film was supposed to be Marvel's first big-screen return since the colossal "Avengers: Endgame"event, which was to begin opening the door to the Marvel Cinematic Universe's (MCU) Phase 4. But as it turns out, we're going to get our first look in the form of "WandaVision" coming to Disney+ in January. Black Widow is a popular character played by Scarlett Johansson.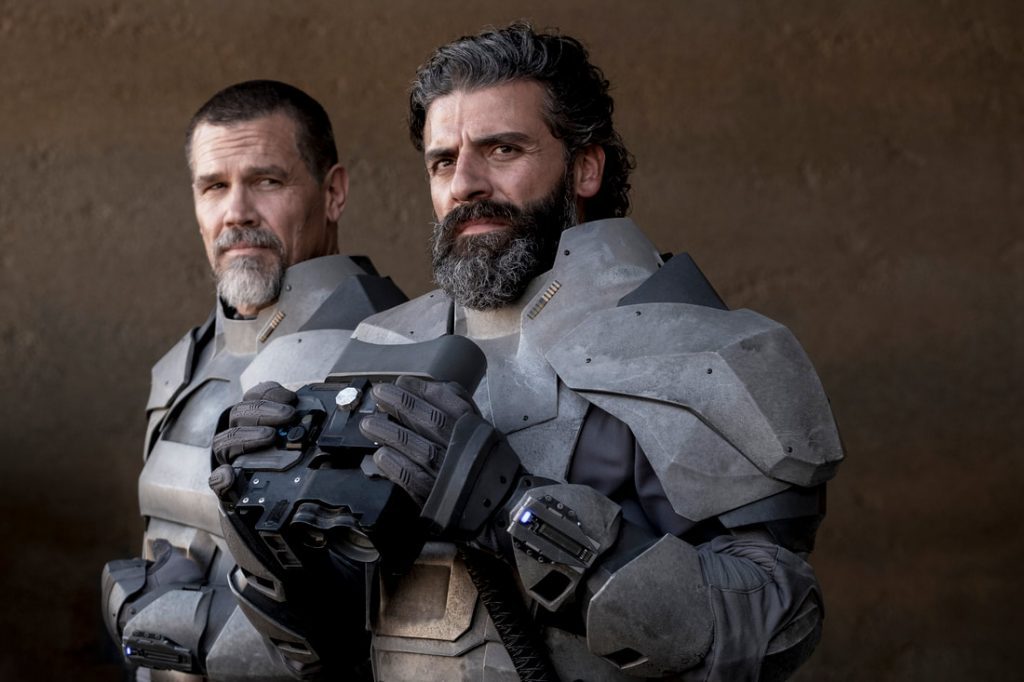 6. "Dune" — moved from Dec. 18, 2020, to Oct. 1, 2021
And now a return to the land of remakes. "Dune"was one of the most iconic science fiction films (and novels) of its day. George Lucas has even admitted he took a lot of inspiration from the original film for "Star Wars." A trailer for this version of "Dune" recently released and it still looks amazing and cutting edge. With an all-star cast, we're still looking forward to this. That and it also features an actor raised on the Central Coast, Josh Brolin.
5. "Top Gun: Maverick" — moved from Dec. 23, 2020, to July 2, 2021
Jumping back over to the sequels category, this one we are really looking forward to because it features our favorite maverick (pun intended) actually flying a fighter jet. Yes, Tom Cruise is really up there flying around. But with an iconic soundtrack and some amazing footage, this looks like a movie that will have us on the edge of our nostalgic seats.
4."The King's Man" – moved from Sept. 18, 2020, to Feb. 26, 2021 to Feb. 12, 2021
And now, not a sequel or a remake … but a prequel! Threw you for a loop, I know, but this prequel to the unexpectedly popular "The Kingsmen" movies is set in the spy organization's origin days. Like with the original two films, "The King's Man" features an amazing cast and returning team of storytellers, which is a perfect recipes for a fun (and highly explosive) journey to the movies.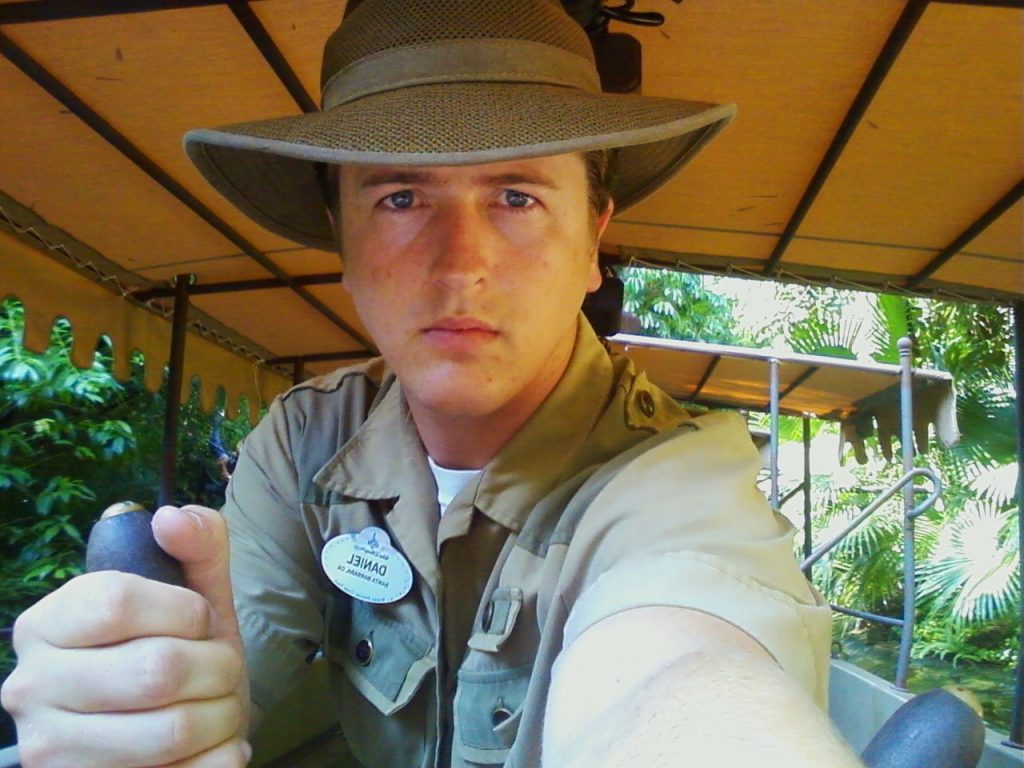 3. "The Jungle Cruise" — moved from July 24, 2020, to July 30, 2021
Here's somewhat of an original idea. Well, except that Eddie Murphy tried to sell a "Haunted Mansion," Haley Joel Osment sung with"The Country Bears,"George Clooney blasted "Tomorrowland" and Steve Guttenberg (along with Kirsten Dunst) dropped in at the "Tower of Terror."Now we're ready to hear Dwayne "The Rock" Johnson tell bad jokes on Disney's latest attraction movie, "The Jungle Cruise." Although the trailer feels more like something cut from the "Pirates of the Caribbean"style of filmmaking, we're still going to line up in our best 1930s exploring outfits. And the fact that yours truly was in fact an authentic and certified Jungle Cruise skipper has nothing to do with this excitement …. promise.
2. "No Time to Die" — moved from Nov. 20, 2020 to April 2, 2021
Currently set to be our first of the movies pushed back to 2021, we're so excited to bid Daniel Craig farwell as everyone's favorite spy, James Bond. Craig has been widely considered to be the best Bond since Sean Connery. No question, this cinematic film will be filled with action to take up every inch of your screen, and so we want to see it in the largest format possible. Yes, even though it is technically a sequel as well, it's sure to end with a "bang!"
1. "Ghostbusters: Afterlife"— moved from July 10, 2020, to March 5, 2021, to June 11, 2021
Ok, so yes, it's a sequel (and to some a remake of a different sequel to cancel that sequel's existence and return to the original films timeline/universe). The enigmatic trailer that was released showed what happens when you can still make a movie that doesn't feature any of the original cast, but makes it all feel so awesome. This movie is set to be one of the biggest tentpoles of the first year back in the cinemas. Let's hope we'll all be there soon.
For more information, log onto www.centralcoastfilmsociety.org or follow CCFS on Instagram and Facebook.